Celebrity astrologer Russell Grant gives us a glimpse into the future, as he forecasts what 2014 holds for showbiz's most on/off couples.Khloe Kardashian and Lamar Odom: Pulling together
"Marry in haste, repent at leisure," could be a phrase that sums up this relationship.
It is the planet Pluto that will make Scorpio Lamar Odom cling on to Cancerian
Khloe Kardashian
with a determination that will make her feel super special on the one hand and stifled on the other.
Scorpios don't quit easily and as 2014 begins, Lamar will be determined to win Khloe back for good.
Both Cancer and Scorpio are Water signs and this couple will see each other as soulmates.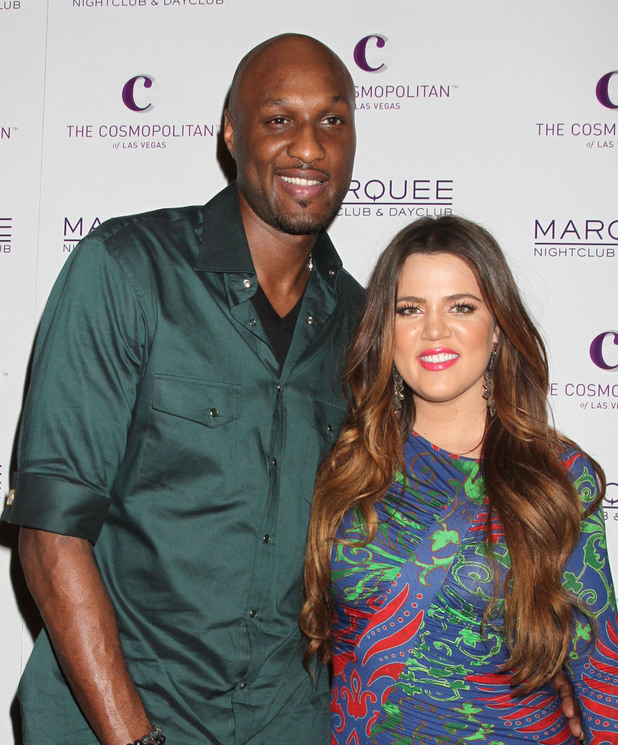 Yet even they can go through hardships that can test their relationship.
If more secrets come to light the relationship could take a tumble.
Dealing with their problems in a way that isn't harmful or vindictive isn't going to be easy.
Each partner is empathetic and sensitive to the other's needs.
Pluto will trigger suspicion and jealousy bringing further misfortune situations over the months ahead.
Scorpio Lamar won't feel at ease sharing his love life with the rest of the world and after a series of private and online domestics, the couple will pull together and prove that this partnership does have staying power.