Celebrity astrologer Russell Grant gives us a glimpse into the future, as he forecasts what 2014 holds for showbiz's most on/off couples.Sam Faiers and Joey Essex: She still loves him
There is still a little torch being held for Sam Faiers by Joey Essex and, as conflict can make for passion, that's the vibration between Capricorn Sam and Leo Joey.
Venus, planet of love, is in opposite signs in their chart.
There is excitement and passion in opposites. Sam's Venus in Capricorn makes her determined to heal rifts between them.
She's ready to make a long term commitment and with Saturn in the picture she won't give up without a fight.
But she was on
This Morning
with me recently and made it clear she loved Joey.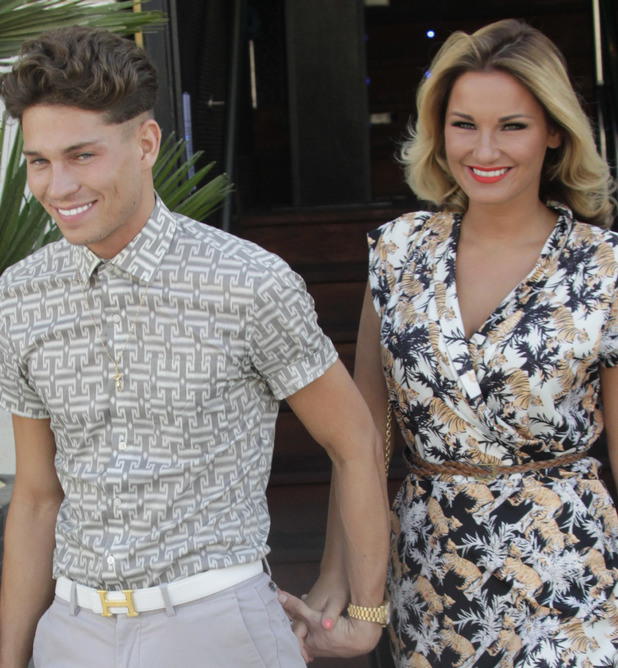 Sam has sexily persuasive ways and wiles, and secretly might discharge them to make Joey realise she is the one that he wants.
As for Joey, he's not so sure.
Passion is not enough to sustain this relationship.
These celebs need to work on the friendship and communication side to help keep the chemistry flowing.
Pluto suggests there was something of a fatal attraction for Joey late 2013 into 2014: could this be Amy?
After a series of intense yet fleeting romances he might suddenly decide that Sam is the girl he wants to spend the rest of his life with, but by then, will she be able to find it in her heart to forgive his many small indiscretions?