He may be a retired footballer but that didn't stop David Beckham from having a kick around when he popped by on the Jonathan Ross Show this week!
Dad-of-four David happily showed Jonathan the ropes as he appeared on the chat show, which will air tomorrow night.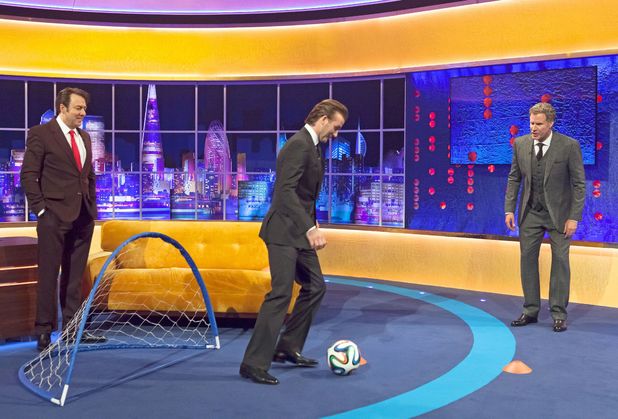 David, who looked dapper in a black tailored suit, even roped in Hollywood actor and comedian Will Ferrell for a bit of football action.
Although Becks was a little restricted with space, he was still able to have a good kick with the ball, as Jonathan and Will looked on.
Meanwhile, another moment from the interview shows Jonathan whipping off one of his shoes as he begins a demonstration. It looks like an action-packed interview!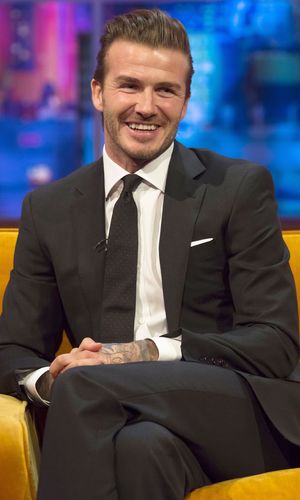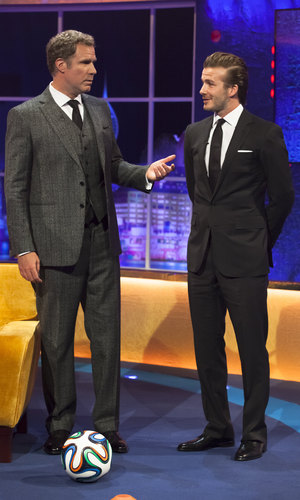 Former Manchester United and England player David talks to Jonathan about his decision to retire from football, as well as family life with his kids Brooklyn, Romeo, Cruz and Harper, and wife Victoria.
David said he "loves" being at home looking after his kids, and he had plenty of praise for Spice Girl-turned-fashion designer Victoria too. He said: "She's a hard working mother and the success that she's had, she deserves."
During the chat, David also touches on some embarrassing moments from his career, including his various hairstyles!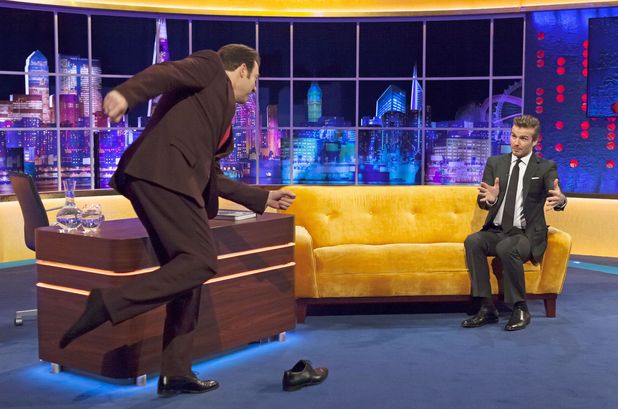 The 38-year-old revealed that he hasn't always been proud of some of his looks, particularly his plaits.
"I think I was in France at the time, I'd had a glass of wine or two," David told Jonathan.
"It was really painful to have done. I had it done at the wrong time as well because it was when England were in South Africa and we ended up visiting Nelson Mandela. I ended up going with cornrows, and I really regretted having that done."
Also appearing on the show alongside David and Will is
X Files
star Gillian Anderson and music from Leona Lewis.
Watch The Jonathan Ross Show on Saturday (15 December) at 10.05pm on ITV.
£2.49/month – that's all is costs for 4 issues of the REVEAL early edition. Gossip too good to wait for! Subscribe today!
Check out some of Becks' hairstyles in the gallery below:
Copyright: Rex Features Harry Goodwin