Made In Chelsea's Cheska Hull has hosted a Christmas party - especially for dogs!
Cheska loves pooches so much that she decided to help out at a festive bash at Battersea Dogs and Cats Home in London.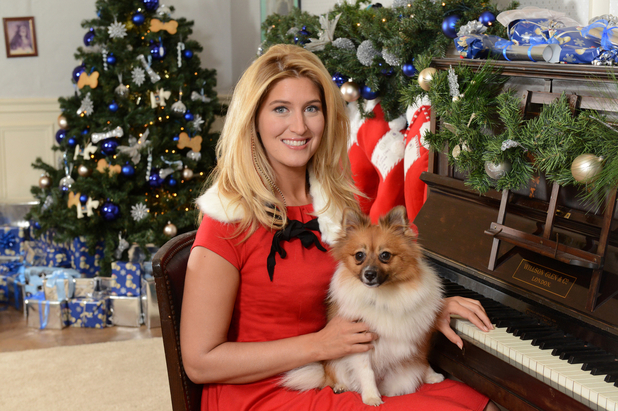 Bringing her own rescue doggie Evie along for the fun, Cheska watched on as six mutts feasted on a treat tree followed by a gourmet festive dinner.
Cheska and Evie also acted as Father Christmas and his elf, handing out presents to the furry friends. Too cute!
The Christmas dinner party was put on by O2 and Cheska is asking fans to donate £1 to the charity this December.
She said: "I got Evie from Battersea when she was six months old. She was a rescue puppy and needless to say we spoilt her rotten on her first Christmas.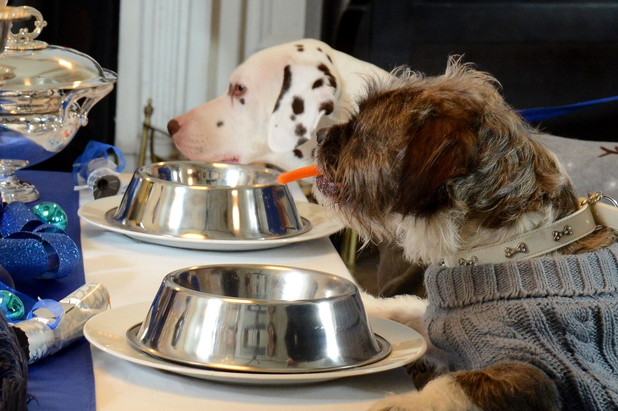 "She loves spending Christmas with my family, she's surrounded by other dogs and has a fantastic time and gets lots of treats."
Cheska added: "We had such fun at the O2 Christmas party. I got to lavish love on dogs who need it. It's so important to find good homes for these Battersea dogs."
Cheska is asking the public to support the dogs at Battersea this Christmas by donating £1 by texting #bemoredog# to 70099.