As Christmas approaches excitement levels are rising in the Faiers household. Here, stars of The Only Way Is Essex, sisters Sam and Billie Faiers talk turkey, training and being totes glam…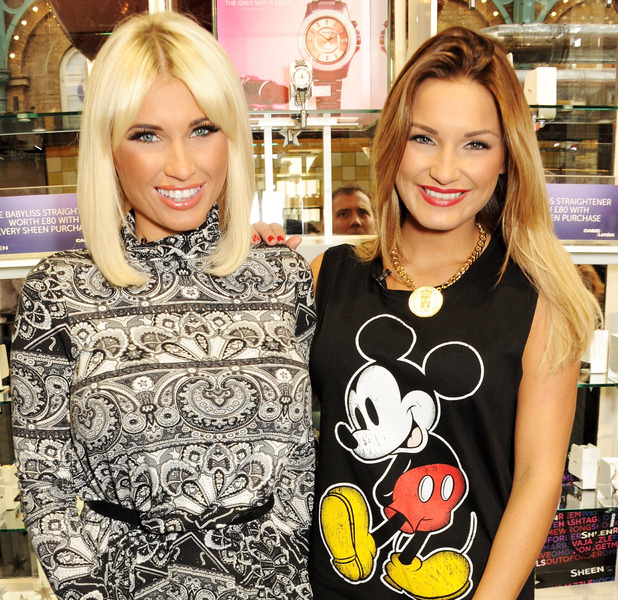 What's the best bit about Christmas in your house?
Billie: Christmas Eve. We all go to one of our houses in the evening and my Mum does a big buffet spread, we put the Christmas tunes on and we all dance and sing and have picky bits and champagne.
Sam: We really go to town on it and on Christmas Day we really overindulge; all the different meats, the turkey is always humungous, then cheese and dessert and then manage to get drunk.
B: Then on Boxing Day we do the same!
Have you ever spent it apart?
S and B: Never
B: We have to compromise. This year everyone's coming to mine so I have my boyfriend's family and our family altogether. I'm cooking.
S: She's a very good cook actually!
Do you have any New Year's resolutions?
B: We want a new hobby, something that will keep us fit that isn't just going to the gym, so it doesn't feel like a work out. A little while ago we were thinking of all different hobbies, like horse riding.
S: Horse riding is supposed to be really good for your bum and your legs, so that's a good one! We'd also like to open a new shop.
You've worked so hard on your figures, but will you allow yourselves to indulge over Christmas?
S: I don't know about the lead up, but definitely on Christmas Day.
B: I've already started indulging!
Has it been hard work to get your amazing figures?
S: It's really hard. Naturally we have curves, we're not naturally skinny. But recently I've been cutting out most bad carbs, a lot of alcohol like wine, because it's full of sugar, and I've been training with a personal trainer for an hour up to three times a week, so it's not easy at all. Once you get to where you want to be and you're satisfied with how you're feeling about yourself, it's more of an incentive to carry on. You just have to give it a push at the start.
On a scale of one to ten, how body confident are you?
S: At the moment, because I've been training, I'm more confident than I was, so I think I'm a seven.
B: I think you're an eight or a nine.
S: I dunno.
B: I'd say you're a nine and I'm a seven.
S: OK.
Is this the figure you've always wanted?
S: No, I need to push myself further. My gym routine isn't cardio, I'm not losing weight, my routine is about toning. So I'm not completely where I want to be. It's not so much about shredding weight and getting really thin, it's about toning and getting a sculpted body. My bum is naturally quite flat so I'm trying to get a nice bum from squats and stuff. I want definition in my arse.
You could get those pants with the bum pads in?
S: Hmm, they're quite weird. And if someone pinches your bum it would feel like foam!
There are so many gorgeous girls on TOWIE, do you always feel you have to look your best?
B: In some ways you want to look your best and when you're filming it's so nice to turn up and everyone goes, "Wow, you look lovely." But there's not any bitchiness between us in that way.
S: Everyone works their own individual styles.
B: When
we were in Vegas
, us, Ferne, Jess and Lucy, we always got ready together and helped each other out.
S: We're on a show that's all about glamorous girl and looking a bit OTT at times, like even if you're just having lunch. That's why it works and that's why we have to keep it up. If we just rolled into filming in a tracksuit and no make up there wouldn't be a show. That's all part of our job, it's like playing a character. I don't do it for the sake of it and think, "Urgh, I have to get ready today for filming." I enjoy it and we enjoy looking after ourselves.
Are you sad to see Lucy Mecklenburgh leave TOWIE?
S: I reckon she'll come back. I don't disagree with her taking a break, if you need a break, you need a break. There are no bad feelings. I just said to her, "Good luck, take some time off and come back when you're ready."
B: I was quite shocked but I do think she will be back.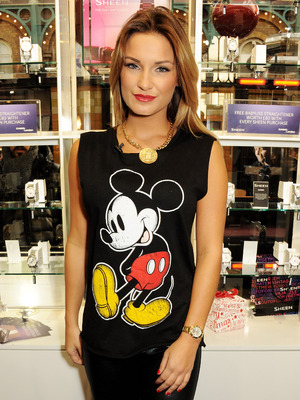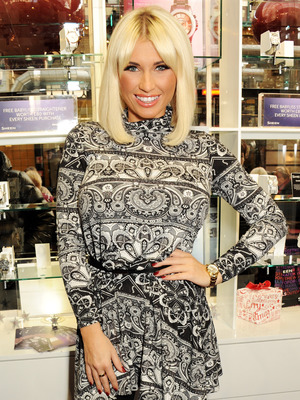 Do you ever worry the pressure of the show will come between you two?
S: We're in completely different places. Billie's been with her partner, Greg, for over two years and they live together, I'm single and I don't live with Billie, so we see each other when we work. We've always done everything together, ever since we were little, so it would be weird if we weren't.
B: We both know what we think and we're really supportive of each other.
S: Billie's happy to take a bit more of a back seat and live her life with her boyfriend and not be in the limelight. Then, when it comes to TOWIE, she does her own thing. Whereas with me, it's a bit more full on and we have that understanding.
Sam, your topless pictures appeared in the papers again recently, was that tricky?
S: Yeah that was a bit embarrassing. I'm not ashamed of doing the glamour modelling when I was 18, but it was over four years ago and I only did it for about six months. It's not like I've got a big past history. But as soon as Joey went in the jungle they keep printing them and it's a bit embarrassing really. People are like, "Joey's in the jungle, oh Sam's took her top off,' they think I've done it recently, but they're four years old.
How difficult is it knowing Charlie Sims cheated on Ferne McCann but still supporting them as a couple?
S: You're there to support them when they're going through it and when they get back with them you can't even say anything because no matter what happens and what you say, we all knew she'd get back with him
B: We predicted it right after it happened. We knew. She was really upset and they're happy now and spending Christmas together.
Do you trust him?
S and B: We don't know!
S: We'll leave that to Ferne, we haven't got to trust him.
TOWIE's Sam and Billie have partnered with the Casio Sheen store to celebrate this season's sponsorship