Made In Chelsea's Spencer Matthews, Jamie Laing, Francis Boulle and Oliver Proudlock have attended the premiere for Anchorman 2: The Legend Of Ron Burgundy - and dressed up as the cast!
The lads walked the red carpet in London's Leicester Square last night (11 December) before posing for pictures while pretending to be the film's four main characters.
Francis was the most obvious member of the
Anchorman
faces, clearly dressed as Brick Tamland, played by Steve Carell.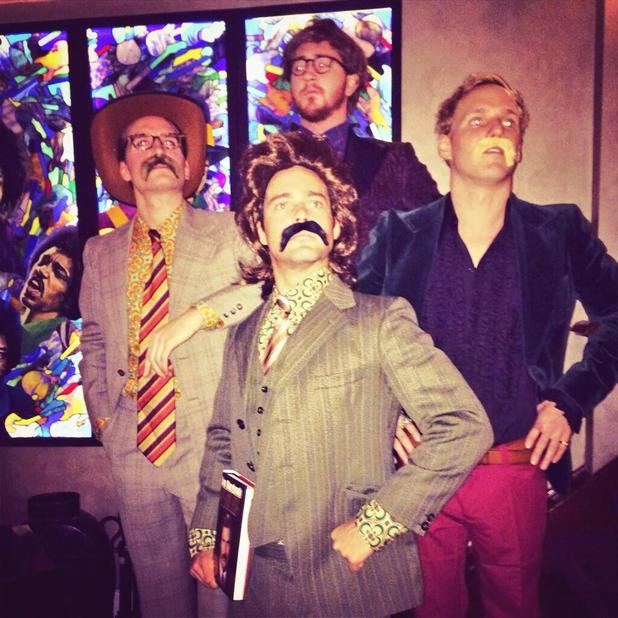 Spencer appeared to be channelling Brian Fantana (Paul Rudd) with his brown long hair, although he could've come as lead man Ron Burgundy.
This is because he is clutching a leather-bound book, which is no doubt from his "apartment that smells of rich mahogany"....
Proudlock seems to be sporting Champ Kind's (David Koechner) stetson, while Jamie has just thrown himself into the spirit of things by wearing a blonde moustache to match his real hair.
All the lads are wearing tacky 70s suits.
Spencer shared the funny photograph on Twitter, telling his followers: "Epic time at the Anchorman 2 premiere with the boys.."
Calling upon another of Ron's catchphrases, but putting his own twist on it, Spencer added: "You stay classy, Chelsea..."
Love it!
Are you an Anchorman fan? Watch the official trailer here: