Kate Middleton proudly holds baby George as Prince William looks on, smiling as they celebrate their first Christmas as a family.
But these pictures aren't quite as they seem... Spoof photographer Alison Jackson has drafted in some very convincing Royal look-a-likes to give us a sneak peek at what Christmas with the Windsors might be like!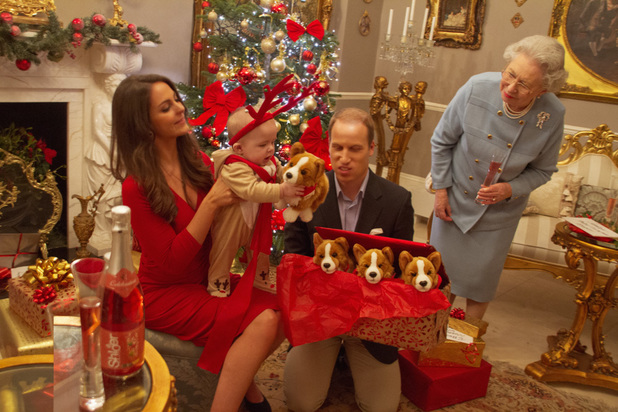 In one of the clever shots, 'Prince George' is dressed as a tiny reindeer, and in another he is being presented with a box of toy corgis as his great-gran 'The Queen' looks on.
The photos, which were taken in conjuction with non-alcoholic drink Shloer, also show the 'Kate' raising a toast while enjoying Christmas dinner with the entire clan, including dopplegangers of Prince Harry, Charles and Camilla, Duchess of Cornwall.
Check out the full set here!
Copyright: Alison Jackson/ Shloer