I'm A Celebrity...Get Me Out Of Here! star Amy WIllerton was embroiled in more contraband controversy with campmates Alfonso Ribeiro and Rebecca Adlington after leaving the jungle.
In scenes aired on last night's special of
I'm a Celebrity... Get Me Out of Here! Coming Out
, Amy faced backlash from the two celebrities.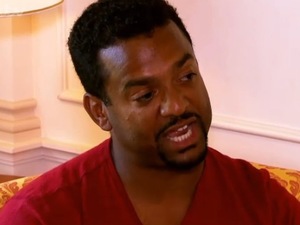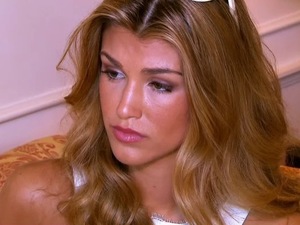 The beauty queen was embroiled in a contraband controversy after taking in banned items into the jungle - including concealer, chewing gum and swimwear - which jeopardised meals in camp.
In last night's show (11 December), after leaving the jungle, Alfonso had a chat with Amy back at the hotel, explaining that she was not a team player.
He said: "The thing that obviously hurt me was the fact I have been, and always was, your champion, and I have heard you say, 'I felt like if I could get away with it, why not?'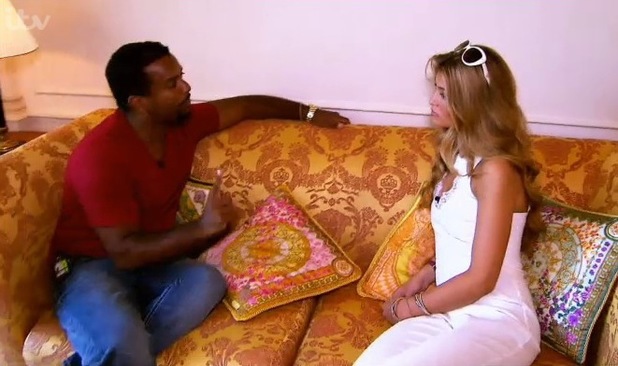 "That information, that take on the contraband issue, is the problem you've had because all that that means is that you looked out for you."
Alfonso continued to say that Amy's behaviour in the jungle was "selfish" and "immature" and claimed that the campmates couldn't trust her.
In response, Amy said: "I regret not handing it in at the time and I told you that. I said I was stupid. It was stupid.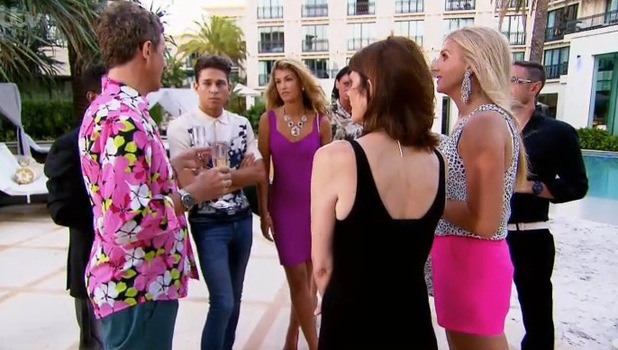 "You can understand why I didn't particularly feel part of a team with the way that they made me feel. You guys built up a lot of team spirit, for me I was constantly having awful comments put at me."
After the chat, Amy said she was "glad" to have had the discussion with Alfonso, adding, "It was difficult. It's upsetting to know people were upset."
However, once alone, Alfonso told the cameras: "I don't think she'll ever fully understand why we had a problem with contraband. I don't think she understands the true nature of being a team player."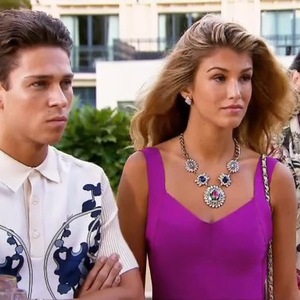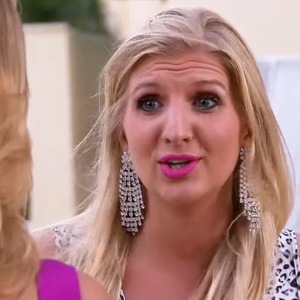 But more drama continued at the wrap party, as the celebrities gathered to congratulate the show's winner, Kian Egan.
Rebecca confronted Amy by the pool, and the pair clashed as Amy claimed that Rebecca had used her concealer, something which Rebecca denies.
"I'm an Olympian and I pride myself on not cheating in any way," said retired freestyle swimmer Rebecca. "That's damaged my reputation. It's something I didn't do, it's quite offensive. I've been the nicest to you out of everyone."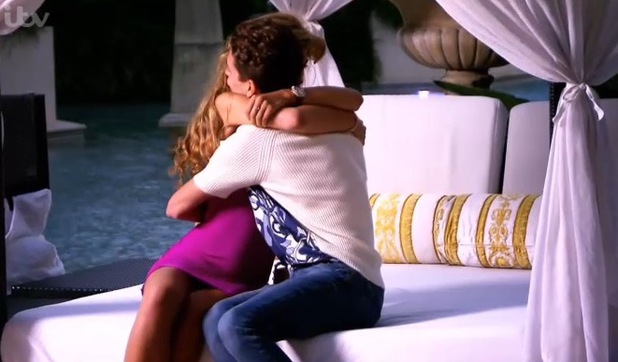 Amy continued to disagree, saying "You stand by what you said, I stand by what I said." Meanwhile, Rebecca let rip: "I keep trying with you, and you keep slapping me in the face."
TOWIE
star
Joey, who has been dating Amy since leaving the jungle,
did his best to diffuse the row. He later told Amy: "It's our last night and everything's going to be alright. I'm going to look after you."
Subscribe to Reveal Mag for Android & Apple devices just £2.49 for 4 issues!
Check out how fab it is in the promo below!