David Emanuel has revealed he lost two stone while on I'm A Celebrity... Get Me Out Here.
The royal fashion designer, who finished runner-up to Westlife singer Kian Egan in last weekend's final, told
This Morning
's Holly Willoughby and Phillip Schofield during an interview today (11 December) that he'd dropped a lot of weight thanks to the meagre rations in the Australian jungle.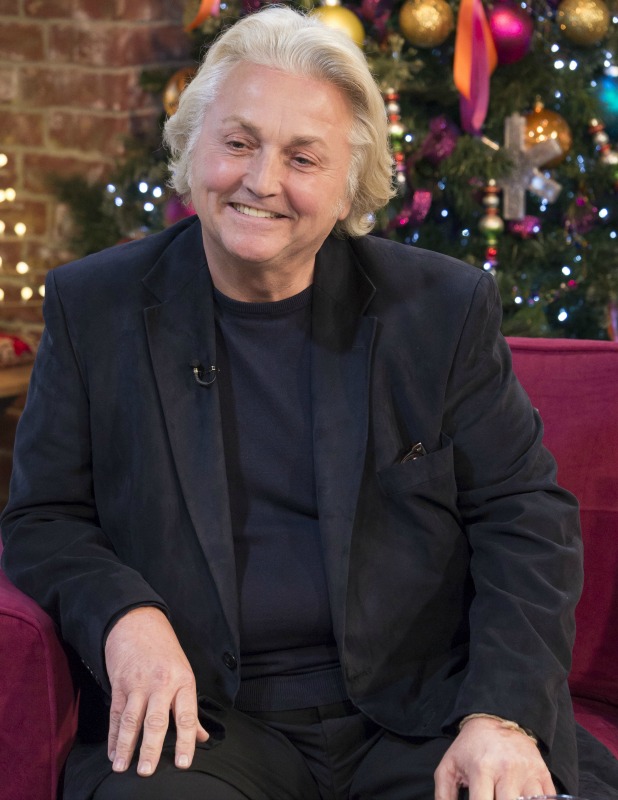 Now back in the UK, the star reflected on the first things he did when he arrived at the comfort of his luxury hotel after three weeks of roughing it in scorching conditions.
"I raced back to the hotel and I stayed in the shower for thirty minutes because I stank, and I had a glass of champagne that made me completely giddy because I hadn't drank anything..." he said.
Viewers saw David admitting after his win he'd underestimated how tough the show would be, something he reiterated today: "I thought it'd be more like a movie and not real... and I suddenly realised it was cameras twenty-four seven. It was really hard work. It was tough!"
Despite the challenges of jungle life, David remained calm and gentlemanly throughout the experience, something that was noted and appreciated by his fellow campers.
"It was difficult to keep the boredom away because your brain is fried, you have no energy, lack of food... there was nowhere to hide. But I was the real me."
He added: "As far as diplomacy is concerned, don't forgot that for thirty years I've looked after divas and ladies and I think in a way that was perhaps a good background because you see warts and all - you see bits you're supposed to hide and camouflage and I'd be diplomatic in a very discreet way because I can't talk about my clients because that's one of the reasons they come to me, for trustworthy... so I have a lot of secrets obviously!"
Come on, David, spill!
David had admitted he was stunned to make the
IAC
final and told Kian during the last episode hat he couldn't understand who was voting for him, prompting Kian to reply: "David, you have to remember you have outlasted everybody else because you're a good guy."
"I'm pinching myself," said David. "I'm totally numb. I'm deeply honoured. I can't quite understand this whole thing. All I know is I've had the most amazing time here."
After finishing in second place, he told Ant & Dec: "It's been an emotional year. I didn't want to go on about it (in the jungle) but this time last year I'd just got over surgery for prostate cancer. It was a huge blow. I thought if I can get over this what is my next challenge? This was my next challenge. If I can conquer cancer, can I conquer the jungle? And I think I have."