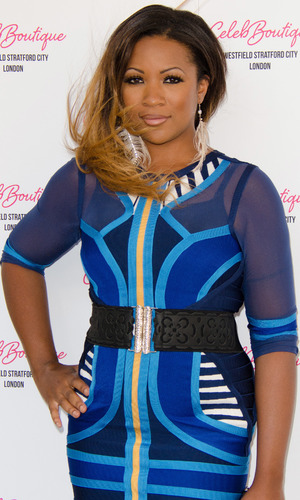 Célena Cherry, better known as one third of R&B girl group Honeyz, has had a whirlwind year since rejoining with her bandmates, Mariama Goodman and Heavenli Roberts, for ITV2 reality show The Big Reunion.
Following the success of the show and a sold-out UK mega-tour, we grabbed a chat with the mum-of-two, who speaks to
Reveal
about making a return to the limelight, balancing work with family life and music plans for the future...
You've just started the Big Reunion Christmas Party Tour. How did rehearsals go?
I was speaking to Mariama last week and at the time, we both realised just how unprepared we were! I think you just get carried away with your everyday life and mummy duties and forget things. Then suddenly you're in a last minute rush. We had such a laugh on our last tour in May, so I know this one will be fun too.
So we hear that you've been performing Christmas songs as part of your set?
Yes! We sing our own songs, and then in the second half we sing all the Christmas hits. We perform our group charity single at the end of the show. We'll be killing everybody with the Christmas vibe this year!
How have you been balancing your duties in the band with being a mum?
It's been a lot of hard work, but you can't get anything rewarding these days without a bit of hard work. It's different from when I first started in the band. Now I'm appreciating how free I was the first time around because at the time I only had myself to worry about.
For instance, last week I had a TV appearance and I had to do the school run in the morning, and then drop my son off to my sister's house and settle him in because he was crying. Then after the interview, I had to drive back to collect my daughter from school to take her to swimming lessons. It's one thing to the next and you're just so busy running around, but it's fun. I wouldn't change it for the world.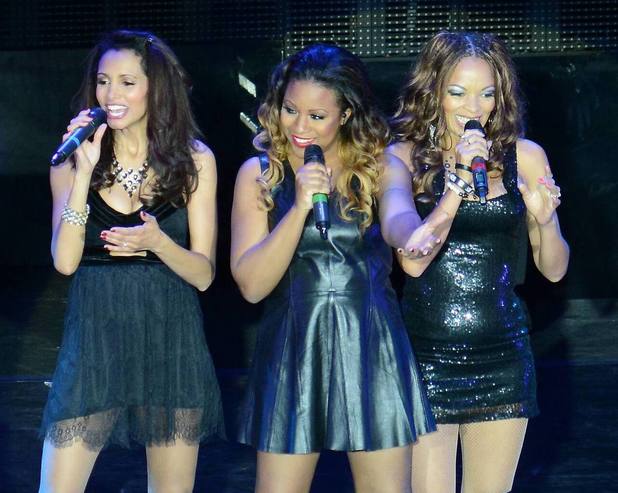 Tell us more about the Christmas charity single...
So all the bands - Honeyz, 911, B*Witched, 5ive, Atomic Kitten, Liberty X and Blue - have recorded a rendition of Wizzard's festive hit, 'I Wish It Could Be Christmas Everyday'. We recorded it for ITV's Text Santa and it'll be released next week. We had such a laugh recording it and making the video - we always do. Doing the Christmas single was just the icing on the cake to top off this year.
Each group has their own charity that they will be donating money to. What charity will the Honeyz be supporting?
We're raising money for BeatBullying to support children that have been bullied in all circumstances. It enables kids to reach out to someone.
What was life like for you before appearing on The Big Reunion?
I was still singing. After the group split, I actually did some acting. I really would love to get back into it next year. Music and acting are my greatest passions. Mariama is still a midwife. She's goes to work and delivers babies, which is an amazing thing, and then the next day she's back on stage. She still carried on doing what she loves and that's the important thing.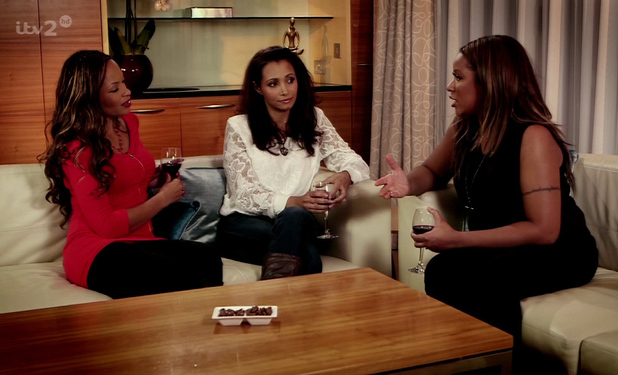 Since appearing on the show at the beginning of this year, what has the reaction from fans been like?
It's been amazing and we've gained new fans who didn't know about us before - their parents probably listened to our music! After watching the show, they fell in love with us. It's so nice to meet people who love listening to our music. In our time, we weren't on Twitter or Facebook and I didn't really know if we had any fans left out there. It's been great to see the reaction from everyone and it gives you a buzz and makes you want to keep going.
Did you expect the show to be so popular?
I think everybody in this series went into it not knowing how big it was going to be. Everyone had their failed careers and then got involved in it, thinking that it was going to be a one-off show at Hammersmith Apollo. To then go on to arena tours was just crazy. Everyone is just appreciating what has happened and appreciating how amazing it is. There's no rivalry or competition. We all get on so well and we all support each other.
What's the future looking like for the Honeyz?
We're going to record some music together and look for a record deal, hopefully we will get one from this. Fingers crossed!
'I Wish It Could Be Christmas Everyday' is due for release on 15 December 2013.
The Big Christmas Reunion airs tonight (Thursday 12 December) at 9pm on ITV2.
Watch the full video for 'I Wish It Could Be Christmas Everyday' here: