Vanessa Hudgens has made us very jealous by sharing a picture of herself lounging in the sunshine in a bikini while we're layering up to battle the freezing cold.
The
High School Musical
actress uploaded a photo to Instagram this week which sees her wearing a white bikini and basking in the sunshine while standing on a rock formation on the beach.
She added the caption: "Take me back. #jamaicamon."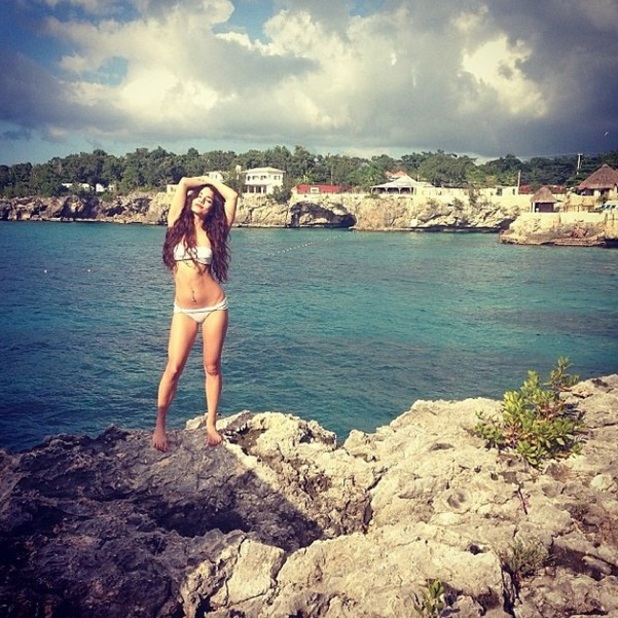 We're wondering from her caption if the picture might be a throwback one... which makes us feel slightly better as we debate whether we can get away with wearing both gloves and a hat in the office...
Next up for Vanessa is a
High School Musical reunion
alongside co-stars Ashley Tisdale, Corbin Bleu, Lucas Grabeel, Kaycee Stroh and Olesya Rulin.
The reunion will take place at charity fundraiser in Los Angeles this month which has been organised by Monique Coleman (who played Taylor McKessie) and her GimmeMo' Foundation.
Unfortunately for Zac Efron fans, he isn't able to attend but he did tweet after the announcement: "Thanks for organising the #HSMreunion @gimmemotalk! Sorry I can't be there, but I support your cause. Proud of you Mo!"