Pink and husband Carey Hart made a very cute couple on the red carpet yesterday as they attended a Billboard Women In Music event in New York.
Looking as loved up as always, singer
Pink
cuddled up to her handsome hubby and was caught giving him an adoring gaze at the star-studded event at Capitale on Tuesday (10 December).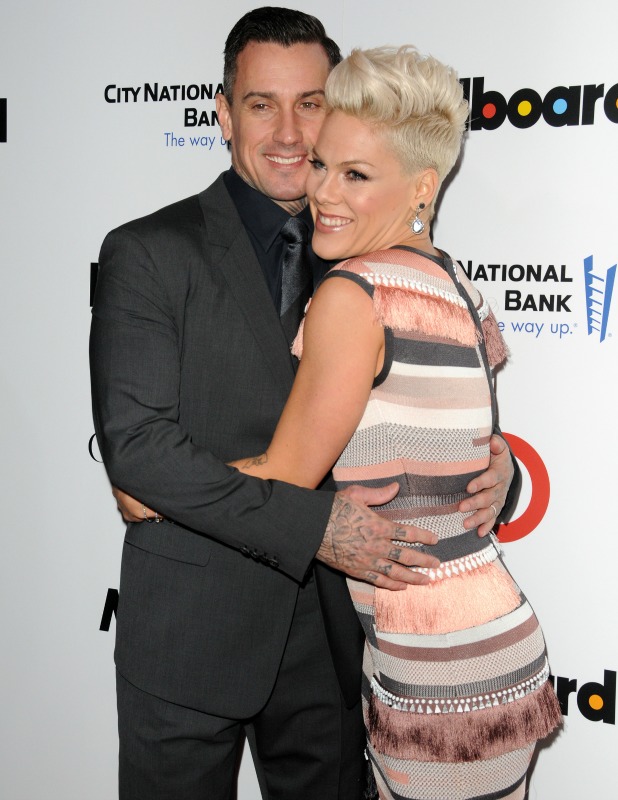 Carey was one proud husband yesterday as he watched his wife pick up the Billboard Woman Of The Year 2013 prize, posting on Instagram: "So proud of my amazing wife on @billboard Woman of the Year. It has been a long time coming. You deserve this."
But although Carey clearly thinks Pink is a worthy winner, she admitted to being stunned at the honour.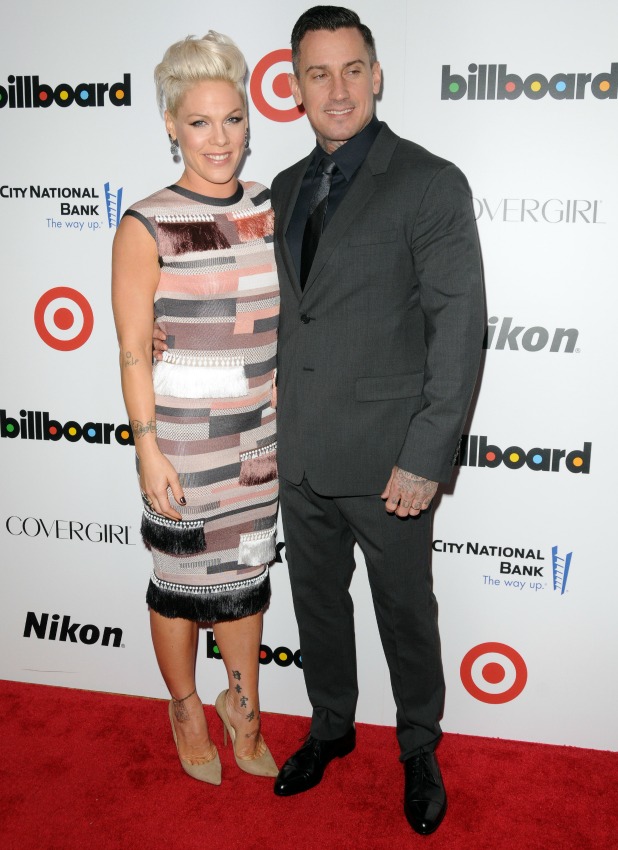 She told
Billboard
: "These are names that popped into my head, and not just music, but Hillary Clinton, Angelina Jolie. Or Miley Cyrus, if you're high as s**t and you have a thing for tongues. You don't think, 'Oh yeah Woman of the Year? Pink for sure.' I don't, anyway, but I'm not going to argue with you."
Pink went on to say that she hopes to keep inspiring young women to "embrace their power and words and value in their youth, and not sell it or barter it and have to buy it back later in life."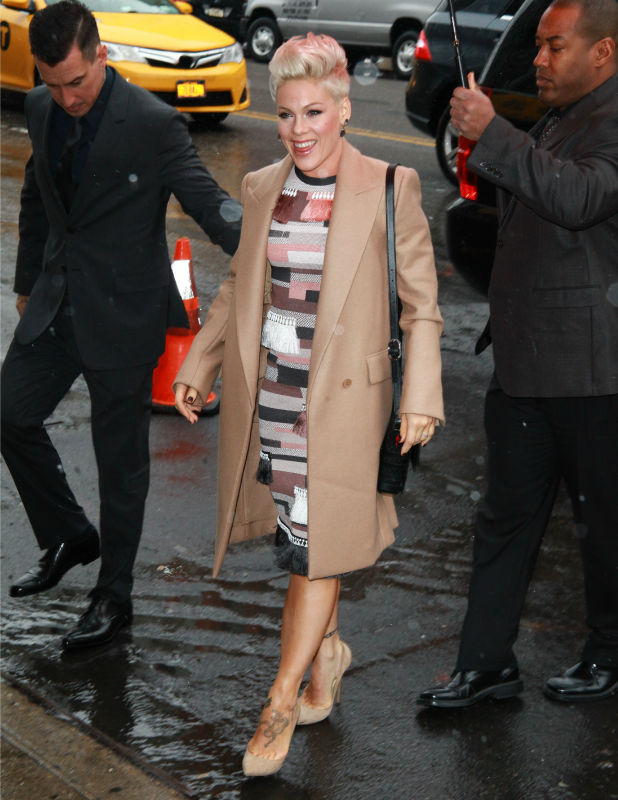 Speaking of her two-year-old daughter Willow, the 'Just Give Me A Reason' singer added: "I wish for my daughter to grow up in a world where wonderful publications like Billboard celebrate them for their originality and individuality and willingness to be themselves, and the courage to be scary and get s**t done."
Pink later told
The AP
that Carey deserved to be honoured for the success of her song 'Just Give Me A Reason' as well, given that she details their relationship in the lyrics.
"It means everything because it's a conversation between lovers fighting the good fight and that's been our life," she said. "Our family is everything to us. At the end of the day I crawl onto his lap and complain, so if someone wants to award me for that, they should give him the award."
Congrats to Pink - and Carey!