Union J star JJ Hamblett cradled his baby son Princeton J. Alexander yesterday as he prepared to head off on tour.
The popstar, who
welcomed his son on 28 November with girlfriend Caterina Lopez,
shared a final moment with his newborn.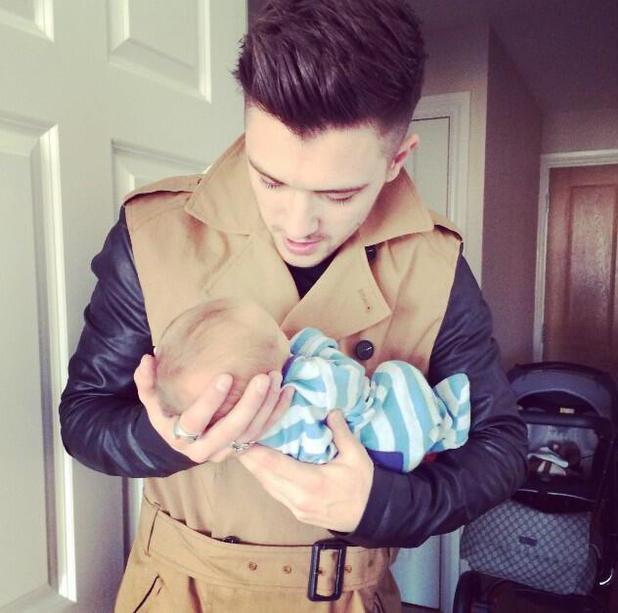 Posting a photo on Instagram, Caterina said: "Someone is leaving for his first Tour... 'We hate Goodbyes' @JJUJWorld #proud #unionj #princeton #unionjtour."
JJ, 25, will now embark on his first ever UK headline tour with bandmates
George Shelley
, Josh Cuthbert, JJ Hamblett and Jaymi Hensley, but we're sure Caterina and Princeton will pop by to cheer the boys on soon!
'Carry You' singer JJ has embraced fatherhood and has taken to Twitter to update his fans on Princeton.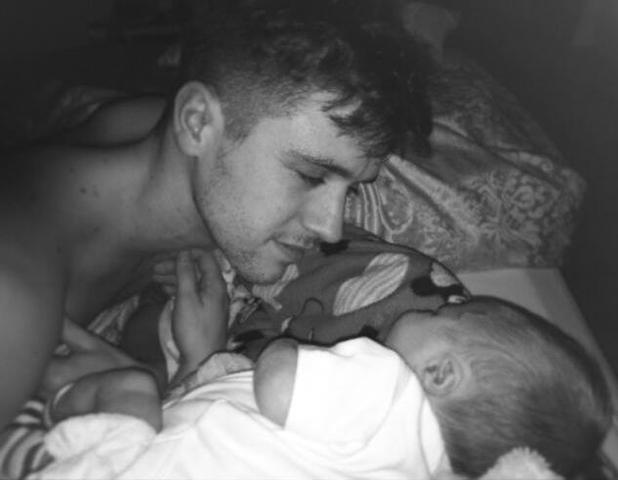 He said this week (5 December): "Massive HAPPY BIRTHDAY to Princeton. At 9.30am 1 week ago my little dude was born lol. Go crazy little one!!!! X." Aww!
Sharing a photo of the little tot, the singer added: "Princeton and myself having an intellectual conversation! Well kind of... #HowIsHeAlreadyMoreIntellegentThenMe #love."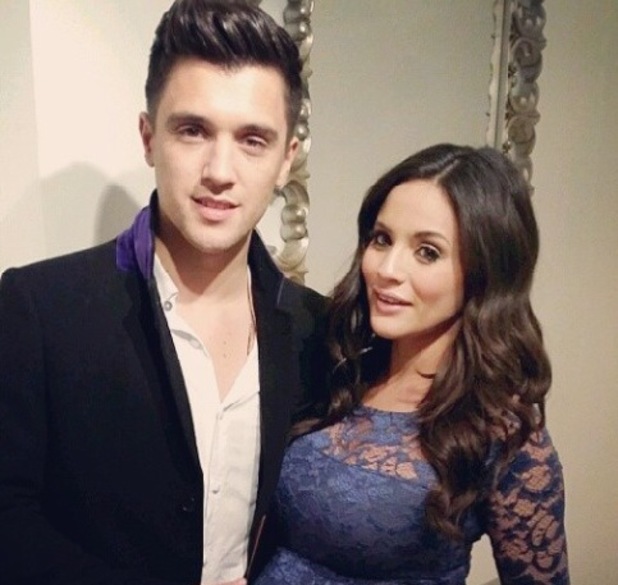 JJ's model girlfriend Caterina is a doting mum too, and gushed over Princeton earlier this week. She said: "I can't get over Princeton Alexander's beautiful blue eyes #adorable."
Union J's 'Magazines And TV Screens' tour kicked off yesterday in Margate and the boys will be performing up and down the country across cities including Brighton, Manchester, Liverpool, Nottingham, Birmingham and London until early next year.
£2.49/month – that's all is costs for 4 issues of the REVEAL early edition. Gossip too good to wait for! Subscribe today!
Watch Union J's music video for 'Loving You Is Easy' in the video below: