Michael Bublè made a rare fashion faux pas today during a radio appearance in London.
The Canadian singer was pictured leaving Radio 2's studios in suit trousers, smart black shoes and a rather questionable denim and leather jacket.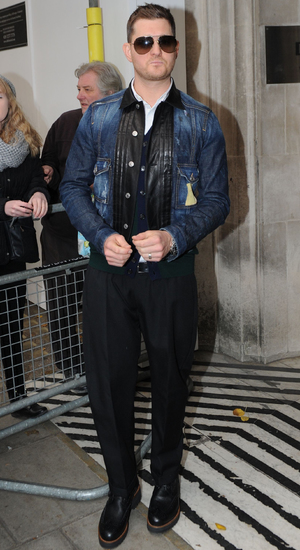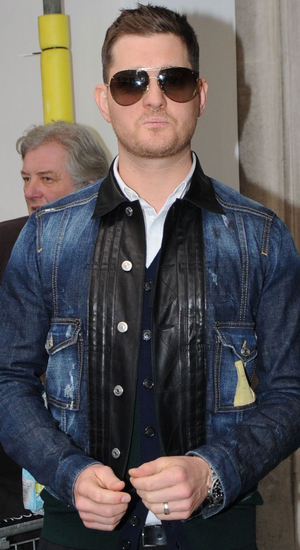 Underneath his intriguing coat, Michael was wearing a crisp white shirt and what appeared to be a V-neck granddad cardigan. Hmmm.
The dad-of-one topped off his ensemble with a pair of aviator sunglasses.
Michael, we're big fans here at
Reveal
, but NO! Stick to the suits and skinny black ties in future please.
Aside from the fashion mistake (which we will reluctantly forgive), Michael is adored by women everywhere. Especially in December, all thanks to his festive album
Michael Bublè Christmas
.
However, in a recent interview, he described himself as a "hard f***** ar*ehole with a temper".
"'I'm not the housewives' choice!" Michael told Event magazine. "I swear, if I had to tell you under oath who I really am, you'd think I was schizophrenic. But all of us are.
"I think I'm a kind, generous, gentle soul who's an egotistical, hard f***** asshole with a temper."
Err, ok!
Watch an official Christmas message from Michael here: