Rising Hollywood star Emmy Rossum has opened up about getting her break in acting, feeling insecure and being neighbours with the Beckhams in a new interview with Company magazine.
Emmy rose to fame thanks to her starring performance as Christine in
The Phantom of the Opera
in 2004. Now, the brunette is best known for starring in dark comedy series
Shameless
, based on the British series of the same title, and admits that she was desperate to bag the role.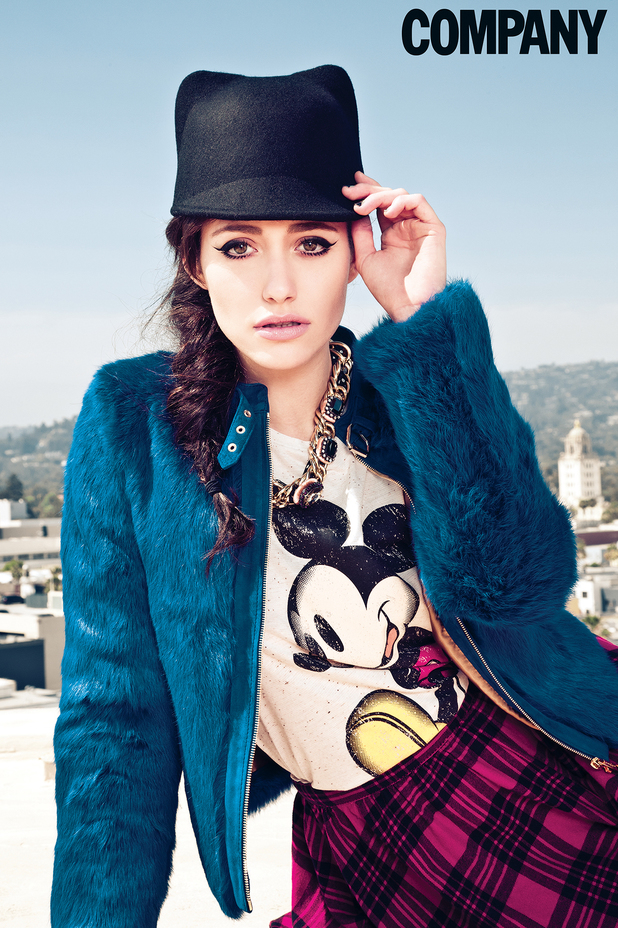 Gracing the front cover of
Company Magazine
's January 2014 issue, Emmy said: "I did watch [the British version of
Shameless
] because I kind of wanted to know the tone. But then I started watching it on mute.
"I didn't want to hear the delivery of dialogue and I was so concerned I would just try and mimic it. I wanted that part so badly. [At first] I got 'she's too polished, she's too glam. She's from New York and goes to the Met Ball. No one would believe her as Southside Chicago.'"
Speaking about her big break in 2004, Emmy explained: "The whole thing made me incredibly insecure because I didn't feel deserving of it at all, and that made me over-compensate because I felt so out of my element."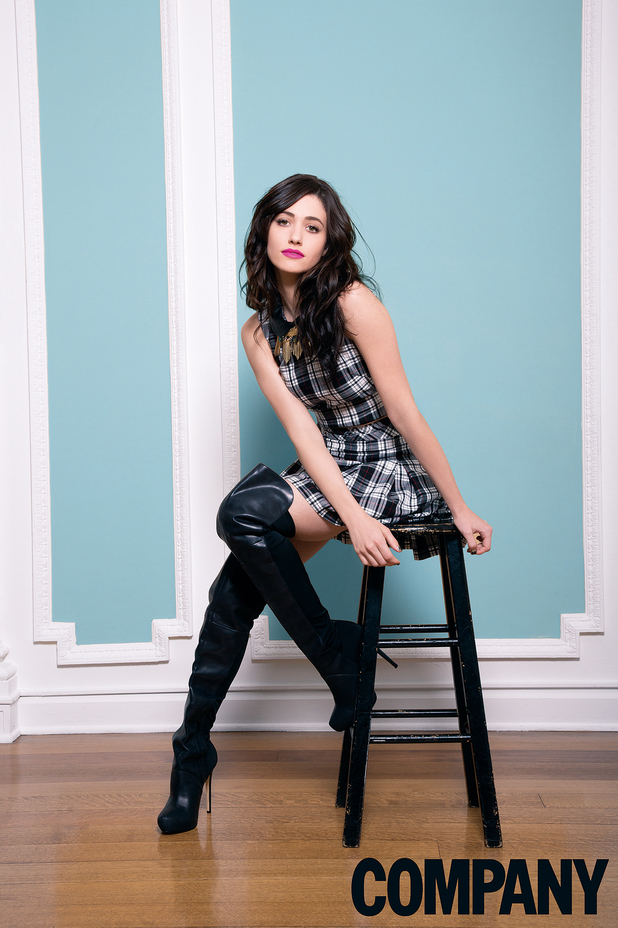 As a talented actress and singer-songwriter, Emmy admits that she can be difficult to get along with at times. "I'm kind of a ball-buster. If people don't know me very well, they tend to think I'm sarcastic and cutting," she said.
"Hilary Swank would give me some input on a scene on
You're Not You
and I'd say, 'OK, I guess I should listen to you because you've got an Oscar or two!' People were like, 'I can't believe she's talking to Hilary that way!' But she totally got me and we became really close friends."
Living the high life in Hollywood, Emmy also has some pretty A-list neighbours, in the form of David and Victoria Beckham!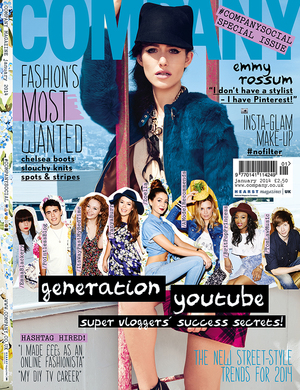 "The Beckhams live at the bottom of my road," she explained. "There are usually 35 paps waiting for her at the bottom of the hill every day. If I drive my car down and she hasn't come out yet they'll follow me. Second best!
"David pulled up next to me once and asked if he could cut in front of me. He had such a sweet little voice and I was like, "Please!"
"He's very good-looking with this delicate voice. I was expecting something hunky and deep. I was expecting Clive Owen's voice and then out came little David Beckham's voice. I had a moment. I had a car beeping me from behind but I just had to stop and go, 'That's David Beckham, he's sooo hot!'"
The full interview appears in the January 2014 issue of Company Magazine, on sale 11th December. Also available in digital edition on Apple Newsstand.For behind-the-scenes footage of Emmy's cover shoot, please go to www.company.co.uk/emmy-rossum
.