Simon Cowell has been presented with a mini-me outfit for his unborn baby, featuring a pair of high-waisted jeans!
Simon was handed the funny gift during an appearance on America's
Tonight Show With Jay Leno
- and he seemed delighted.
The little ensemble is made up of blue jeans, a white T-shirt and a pair of sunglasses. Perfect, just like daddy!
Simon chuckled: "I love that! Little sunglasses...it'll like that!" He then tried the tiny sunnies on for size.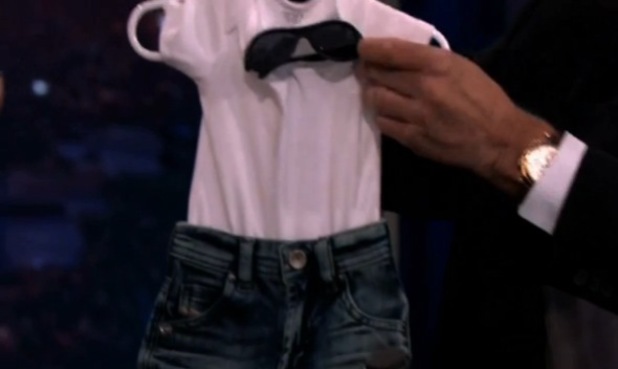 In November,
Simon said he and girlfriend Lauren Silverman had agreed on a baby name
for their child, rumoured to be a boy.
Speaking to Jay, he said the only name he likes is 'Simon'. Funny that!
When asked what he was going to call the baby, Simon replied: "Probably something beginning with 'S'. Think about it. That's the only name I can come up with at the moment that I like."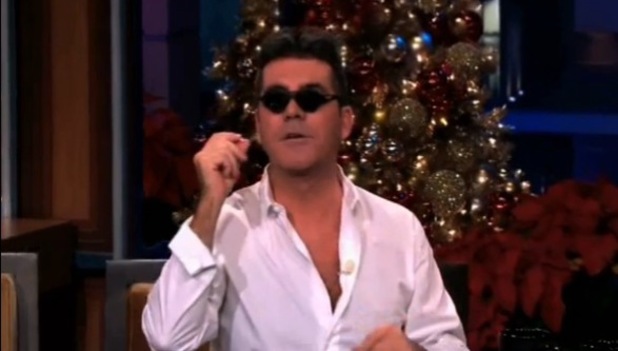 Jay then replied: "What, Sean?" Simon scoffed: "No, Simon!"
The
X Factor
mogul then told Jay that his father's name was Eric before hinting that it might be the baby's middle name.
Watch Simon receive his gift below: