Olly Murs has given us all a new image for our heads by revealing he and Robbie Williams sat around in their pants playing video games while touring together earlier this year.
The 'Right Place Right Time' singer joined Robbie on tour during the summer but rather than living it up at parties every night, it appears the pop stars enjoyed a more relaxed existence off the stage… much to the annoyance of Robbie's wife Ayda Field!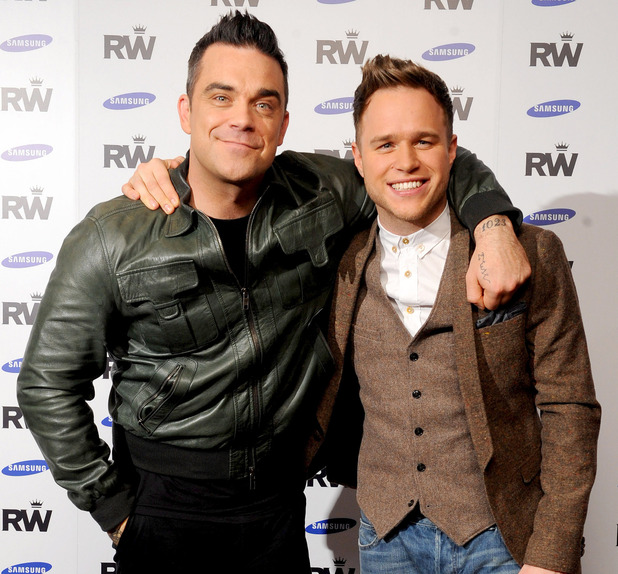 "We play Fifa a lot!" said Olly on ITV's
This Morning
. "Ayda was not pleased - every time she saw him he was playing Fifa with me or his band and that's all we did most of the time! It's not very rock and roll... I'd love to say we were travelling around Europe having the most amazing time but we were just sat in our pants playing Fifa!"
All that computer game bonding however has helped Olly and Robbie cement their status as firm friends and one of our favourite bromances.
Aside from touring together, they've also recorded a duet, performed together at the Royal Variety Performance Show 2013 and Olly recently paid tribute to Rob by filming a music video for his track 'Hand On Heart' inspired by Robbie's iconic 'Angels' video.
"We've got a great friendship - and just don't want to overkill it!" said Olly. "We keep saying 'I hope people still like us if we keep doing stuff together'... but we really enjoy doing it and the Royal Variety was great."
No worries there, Olly, we'll definitely still love you!
Catch Olly and Robbie in action at the Royal Variety Performance Show 2013 when it airs on ITV tonight.