It's been 20 years since they first got together, and Boyzone are still going strong. They are currently on their 20th anniversary tour and have a new album, BZ20, out.Here, Keith Duffy, 39, tells us the secret behind their success and why this is Boyzone's most honest tour yet...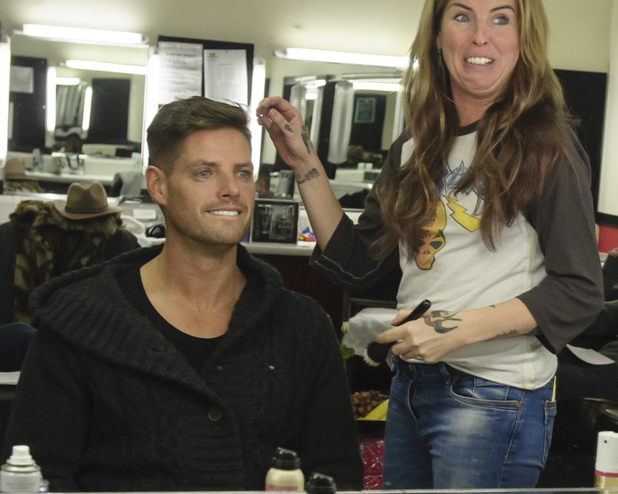 Did you have to train hard to get into shape for the show?
I like to feel confident on stage and a great way to feel confident is being fit and being in shape. And if you're trying to do it 20 years later, it's hard to have some fitness about you! I do quite a bit of training throughout the year anyway, so there's no kind-of quick fix needed. It's just upping the training, cutting down a bit on alcohol and making sure I eat healthily. That pays dividends when you're half way through the tour because that's when fatigue sets in and if you haven't prepared properly it can be a struggle.
Who's the biggest party animal?
To be honest, back in the day, we all gave it a good kicking. We all enjoyed the party. Not that we don't enjoy it anymore, we still do. But I have to put my hands up. If you ask that question to the other boys, I have no doubt they'll probably say my name. I'm not on my own though. Mikey likes to have a bit of a drink to settle down and so does Shane. And it's not that Ronan doesn't, but his voice needs to be saved and he needs his sleep to make sure he doesn't lose his voice. He won't really let his hair down until we have a day off the next day. You have to take care of yourself through the tour – not go too crazy, although it's hard. When you come off stage you don't want to go straight to bed because you want to celebrate. And you have to get disciplined not to do that every night.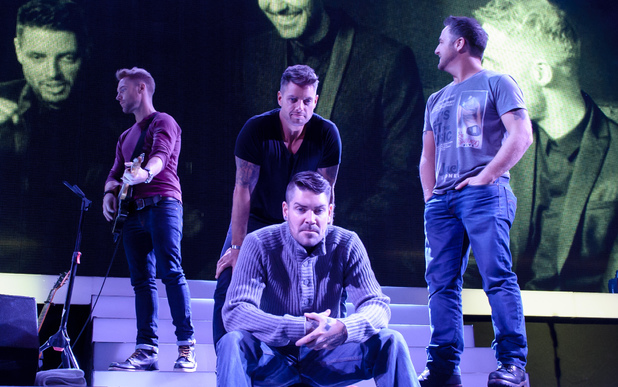 Who's is the diva of the band?
Na, you've got us mixed up with another band! There are no divas. We're all very grounded and we all have a great working relationship with the crew and everybody we meet. We're back on the road again now and believe it or not, our truck drivers are the same ones we had 20 years ago on the very first Boyzone tour. We've got the same caterers, truck drivers and crew. The girl that does our styling was one of the original dancers from back in the day. We try and keep the people that we like to work with around us all the time. So it's a great working atmosphere.
Who takes longest to get ready?
Probably me. Ronan's quite quick. It's not like I have more to do, I just take my time. I hate rushing getting ready. I have my shirt on probably for half an hour before my trousers go on. I take my time and do my hair properly, three different ways until I'm happy with it.
Do you have any pre-show rituals?
We always go backstage before the curtains go up where we have a little cuddle, say a little prayer and have a little chat with Stephen. And then we go on.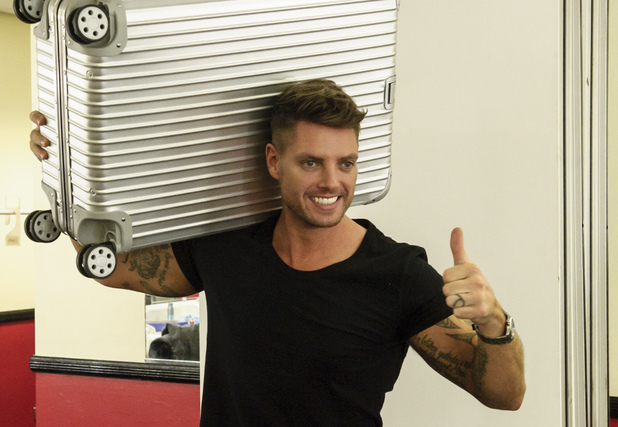 Is it true that you share one dressing room?
We always share. It doesn't matter if there are 25 dressing rooms, we always end up in one dressing room. It makes better for the attitude going on stage and the camaraderie on stage.
Who's the moodiest?
There's not one person in particular that's the most moody. But we've been together so long and we know the best way to comfort each other. We're there for each other and if anyone's down, we just give them a hug.
Are you still playing pranks on each other?
Absolutely! More so now than ever. In our relationship now we can have a bit of fun and a bit of craic without people getting too upset.
You've previously said your last tour was too soon after Stephen Gately's death. Do you feel that you are in a mentally stronger place now?
110 per cent. We're so much more comfortable in our own skin. It's been four years since Stephen's passing and I think the first tour we did might have been too soon after, but we were never to know unless we did it. It was a very difficult tour. It's not that we partied too much, but we just drank too much. We were trying to numb the pain. We were trying to get through it day to day. We ended up participating in after show drinks to an extend that wasn't healthy. To be honest with you, I ended up going to bereavement counselling just to try and figure things out. But this time round, I've got much more clarity on things. We are able to celebrate the good times we had with Stephen instead of mourning the difficult time of losing him.
Is it strange that your kids are the same age your fans were when you first started?
Yes! My daughter is the same age my fans were and my son is my age when I was in Boyzone. It's bizarre. Ronan was only 16, so my son's two years older than Ronan when he started. I could not imagine my son off touring the world like we did at that age. But at the same time, we were from a very humble part of Dublin, so I suppose from an early age we were quite streetwise. My son's a bit protected. I don't think he'd have the street wiz to be able to survive the way we did. He might surprise me, but I doubt it. You want your children to have everything you didn't have and everything you did have. We all came from really loving families. We never wanted for anything emotionally. We might have not been the richest people in the world, but our folks and our siblings were always very kind.
What should we expect from the tour?
It's a great family show. It's very honest and sincere. It's not all about the music - it's about the people and the fans too. We sit down and we have a chat on stage, we open a bottle of wine on stage and we chat to the audience. It's a very comfortable and relaxing vibe.
Boyzone's album BZ20 is out now and they will be touring the UK until 22 December. For more information visit www.boyzonenetwork.com