Former X Factor contestant Melanie McCabe has said that she thinks 35-year-old Sam Bailey will win the competition this year.
Melanie was a familiar face when she appeared on the ITV show earlier this year, as she had previously auditioned three times and even made it as far as Judges' Houses in 2011.
However, after making it through to the Judges' Houses again this year, Melanie was sent home by Nicole Scherzinger, who decided to choose Tamera Foster, Abi Alton and Hannah Barrett as her final three hopefuls.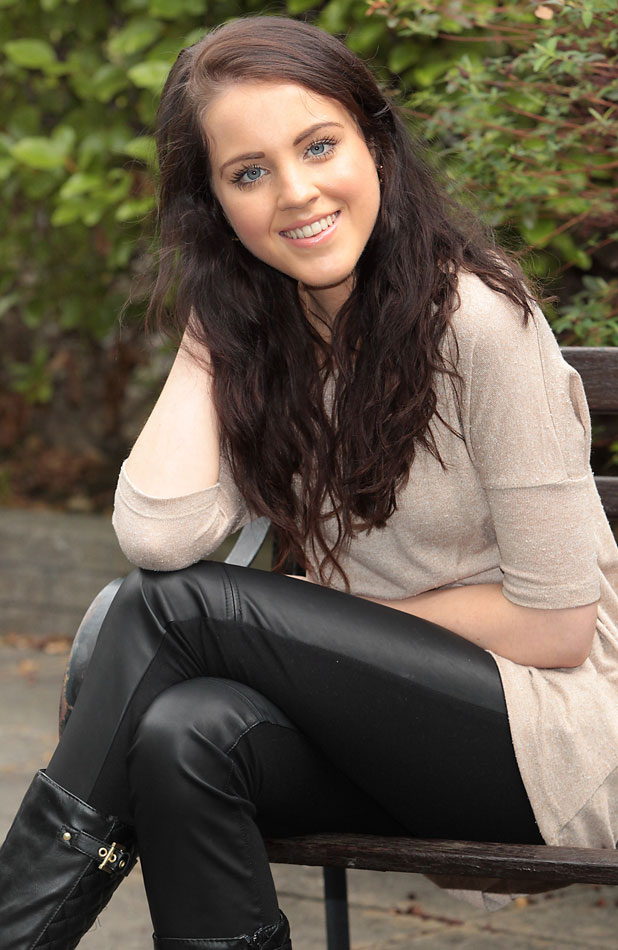 But with Nicole's girls now out of the running, Melanie - from Ireland - thinks prison officer Sam could make it to the final next week and even be crowned winner.
"Abi was my best friend while I was on the show," Melanie exclusively told
Reveal
. "Wer were together all the time and I've been texting her since she left the show and she's going to come over to Ireland to see me, which is nice.
"But now she's gone, I kind of have a feeling Sam Bailey is going to win. She has a great voice of course, but every year there is someone you just get this feeling about and this year it's Sam for me."
In October,
Melanie admitted that she had "cried for ten minutes"
following Nicole's decision to send her home for the fourth time.
And although she is pretty shocked that the former Pussycat Doll didn't take her to the live shows, the news wasn't completely unexpected.
"I'm sure Abi, Tamera and Hannah were good choices in the end," Melanie said. "They were obviously the three that Nicole wanted. I was a bit shocked that she didn't take me through to the live shows, but there was a part of me that knew I might not have a chance and it wasn't a given. I did keep reminding myself that I might not make it past Judges Houses."
Melanie adds: "It's important to keep your feet grounded during shows like
The X Factor
because they're not always as they seem. Just because you're a good singer doesn't mean you're going to get through."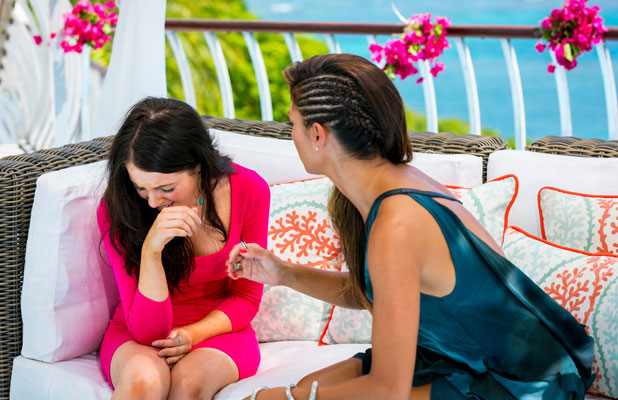 Nevertheless, the songstress - who is now gigging around Dublin and England - doesn't regret trying out for
The X Factor
again this year.
In fact, her fourth audition has helped to rocket her career more than ever!
"This year has actually given me more publicity than I've ever had before, so that's a great platform to try and work on my own career," she said. "And I've left school now, so I don't have exams to worry about, I can just focus on my singing. This year has helped me the most out of all the years I auditioned for
The X Factor
to be honest.
"There was a point during the audition process when I felt quite down and I said I wasn't sure whether I wanted to continue, but the
X Factor
team thought I would have some really good song choices coming up and that I could go far, so they told me to keep going.
"They were just trying to encourage me and not see me give up too easily."
Another person who was rooting for Melanie on
The X Factor
was judge and mentor Louis Walsh, who has since admitted that he would have put the Irish hopeful through, had he been in Nicole's shoes.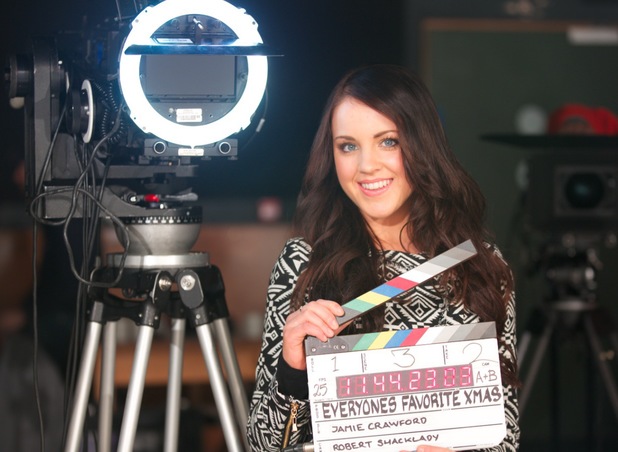 "I have been in touch with Louis," Melanie told
Reveal
. "He told me that he couldn't believe Nicole didn't put me through and that he would have taken me to live shows if I was in his category, which is lovely – especially from someone like him.
"I've only got positive feedback since I left the show, so that is a great achievement in itself because people can be very opinionated at the best of times."
Louis has suggested that Melanie could perhaps try her luck in musicals now, as
The X Factor
didn't work out for her. But Melanie isn't so keen.
She added: "I really dislike musicals, they've never been my type of thing. You can never say never, but I just don't like them. I'm not that type of singer. I prefer singing pop songs."
Instead, Melanie would like to branch out into acting and presenting.
"Singing is the biggest thing for me, but I hope to do presenting or acting in the future too," she said. "I know there is going to be something more for me out there after
The X Factor
.
"I'd like to act in soaps. There is an Irish show called
Love/Hate
and I'd like to do something like that. In terms of presenting, I'd love to do what Laura Whitmore has done with MTV and
I'm A Celebrity… Get Me Out Of Here! NOW!
There's so much opportunity out there and I'd love to be given a chance to do something like that."
Melanie stars in the new advert for Mrs Brown's Boys Live Tour DVD, which is part of Universal's gifting campaign DVD Everyone's Christmas Favourite. Watch the advert here:
Were you sad to see Melanie sent home? Let us know below, as the best comment from across the website each week wins £50!
£2.49/month – that's all is costs for 4 issues of the REVEAL early edition. Gossip too good to wait for! Subscribe today!