TV Presenter Cherry Healey has shared an adorable picture of her baby son Edward 'Bear'.
Cherry, who is famed for her documentaries on BBC3,
gave birth to baby Edward in October
and it seems he's settled nicely into family life.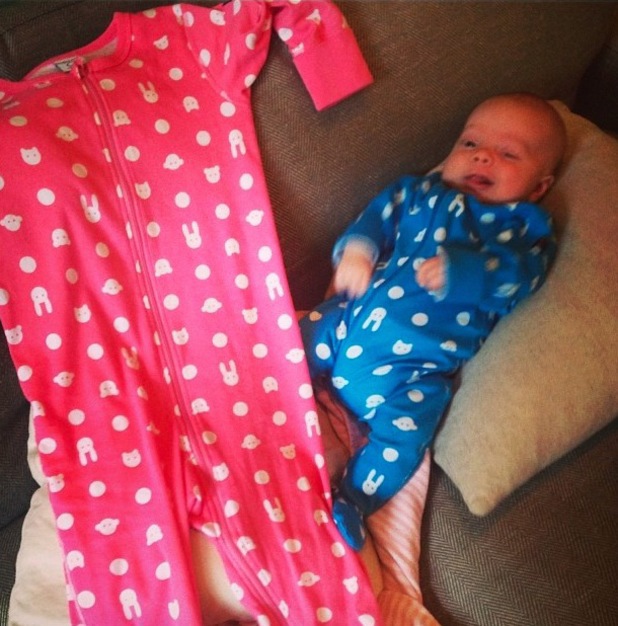 Earlier today, 33-year-old Cherry shared a gorgeous snap of Edward as he laid on the floor in a blue onesie patterned with white dots and bunny heads.
Alongside him, Cherry displayed a matching pink outfit which she had bought for her four-year-old daughter Coco.
Uploading it to Facebook, Cherry commented: "Yes I bought matching onsies for the 4 yr old & 6 wk old. Now I want one for the 33 yr old."
We don't blame you, Cherry, they looked super cosy!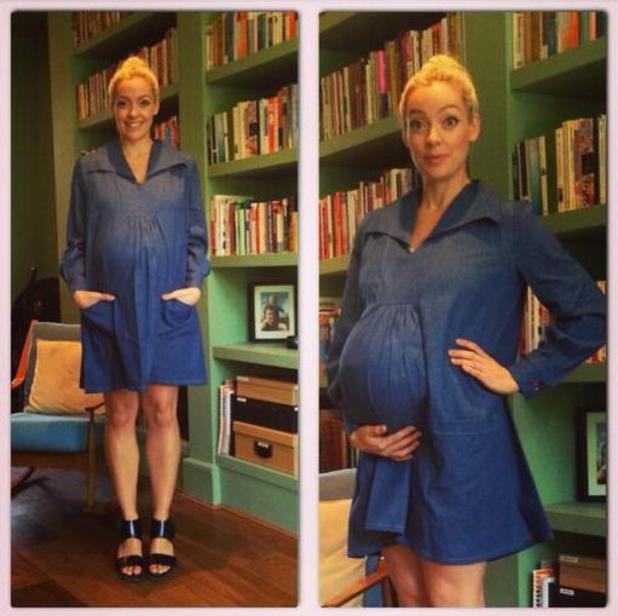 Six weeks before she gave birth to Edward,
Cherry told Reveal how happy Coco was about getting a baby brother
.
She admitted: "Coco is very excited, especially now that I've explained to her that she doesn't have to share any of mummy's jewellery and high heels!"
See who else has given birth this year in our gallery below:
Copyright: Love & Lust London