Olympic diver Tom Daley has spoken in detail about how he made the first move with his boyfriend, who is rumoured to be Oscar-winning screenwriter Dustin Lance Black.
In this Saturday's episode of
The Jonathan Ross Show
, Tom admits that he made the first move on his man while at a party and typed his phone number into his mobile.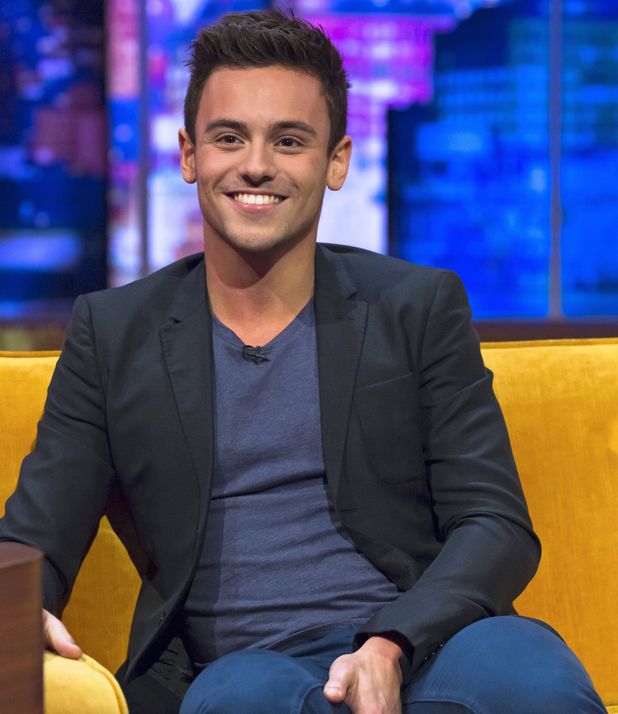 Splash!
coach Tom doesn't actually reveal the name of his boyfriend, however he admits it was the first time he'd ever "felt the feeling of love".
Tom tells Jonathan: "I'd never felt like anything like it before. We were at a party and I hadn't even spoken to him all night. I didn't know what to do or if he was gay at first.
"I typed 'call me' in his notes with a smiley face on this phone and the next day he texted. He makes me feel safe and happy, right now I couldn't be happier."
Neither 19-year-old Tom or 39-year-old Dustin have confirmed or denied they are in a romantic relationship with each other.
Reveal
has contacted Tom's rep.
During the
Jonathan Ross
episode, which will air on Saturday 7 December, Tom admits he was "overwhelmed" by the feeling of love for his partner.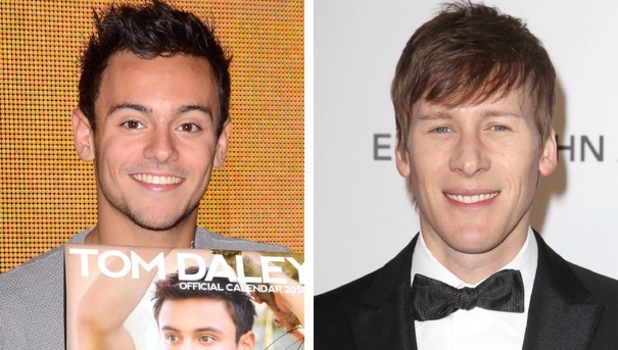 "I'd never felt the feeling of love, it happened so quickly, I was completely overwhelmed by it to the point I can't get him out of my head all the time," he admits. "I've never had it before where I love someone and they love me just as much."
On Monday,
Tom came out to fans in a YouTube video
, which he had recorded in his bedroom at home.
He said: "Come spring this year my life changed massively when I met someone and it made me feel so happy, so safe, and everything just feels great. And, well, that someone – is a guy."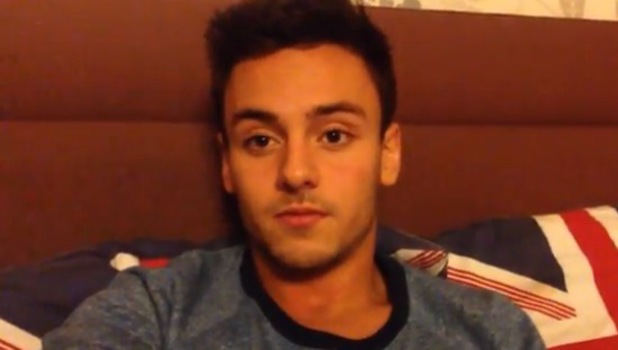 It was later reported that he is seeing Dustin, who is 20 years his senior, and pictures emerged of them grabbing a coffee together in Hollywood last week.
Yesterday,
Tom spoke out after the rumours of him dating Dustin surfaced
.
He told fans on Facebook: "Thanks for your support Still Tom. Still diving.
"Going for gold in 2016. What I am or who I date shouldn't matter. #Road2Rio."
Watch Tom's YouTube video here: