Kim Kardashian has shared a behind-the-scenes video from the annual Kardashian Christmas card shoot.
Each year the Kardashians and Jenners put on their glad rags before posing alongside each other for an official festive photograph.
The family then send the picture out to all their nearest and dearest - including their celebrity friends.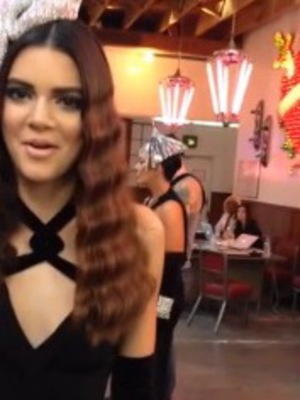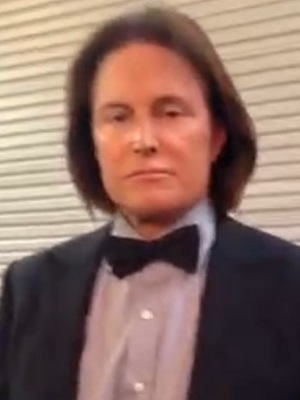 While on the set of this year's shoot, new mum Kim filmed a short video while everyone was getting ready for their close up.
The short clip, which Kim shared on social networking site Keek, starts with a shot of Kendall, who is wearing a sophisticated black gown and a rather interesting silver hand headpiece.
The camera then pans to Khloe, who is being touched up by a make-up artist, before spinning around to face Kim's stepfather Bruce.
In October,
Bruce and Kris Jenner confirmed they had split
after 22 years of marriage. However, the couple have remained friends and both appear in the Christmas card.
Once Kim has filmed a few seconds of Bruce (who doesn't look overly amused), she then focuses on elder sister Kourtney and their mum Kris.
While one of the clan screams in the background, "you're video taping this?!" Kim spins the camera around and declares, "and me!".
Watch Kim's short video here: