When Rebecca Ferguson was on The X Factor she was shy and quiet, never biting back to criticism and doing exactly as she was told.
But three years on, she is, by her own admission, a changed woman.
Confident and outspoken, the 27-year-old isn't afraid to call the shots, both in her career and her personal life.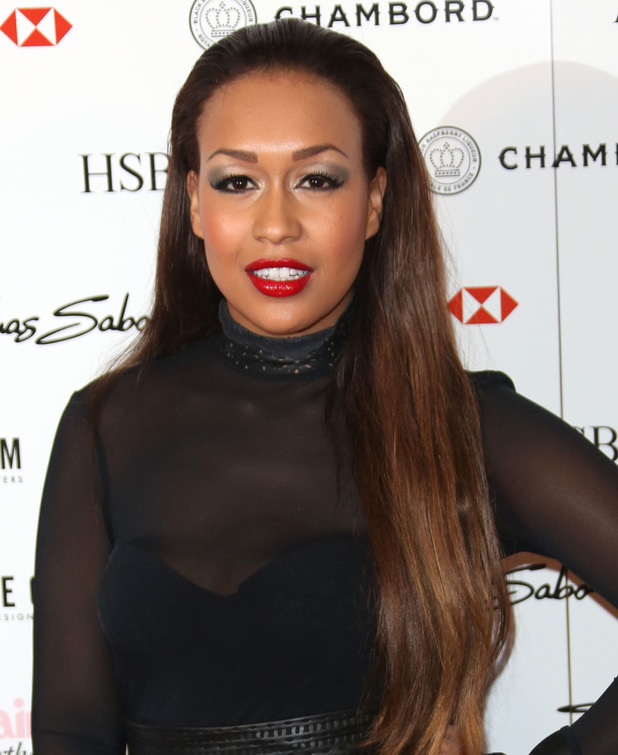 She decides what she sings, what she wears, where she goes - and her two kids, Carl, nine, and Lillie May, seven, always come first.
It's obvious, when we catch up with Liverpool-born Rebecca in her hometown, that this is a woman in control.
"I've been very naïve in the past," she tells us. "I used to only see the good in people, but I've learnt that's not always the best attitude to have."
It sounds like she's referring to her old management company, who, last year, she accused of working her to the point of exhaustion.
At the time, the mum-of-two took to Twitter and said: "Was so exhausted I couldn't physically walk on my own but was still told I had to work!!"
Branding them "vile" and "greedy", she added that on one occasion she collapsed, but was given a can of Coca-Cola and told to do an interview.
The company responded by suing Rebecca for breach of contract, but they settled their disputes earlier this year.
Rebecca tells us: "Legally, I'm not allowed to talk about that at all. But if I had to go back and give myself some advice, I would say, 'Trust your gut instinct. Know that people are all different and not everyone has the same upbringing and moral ethics as you have.'"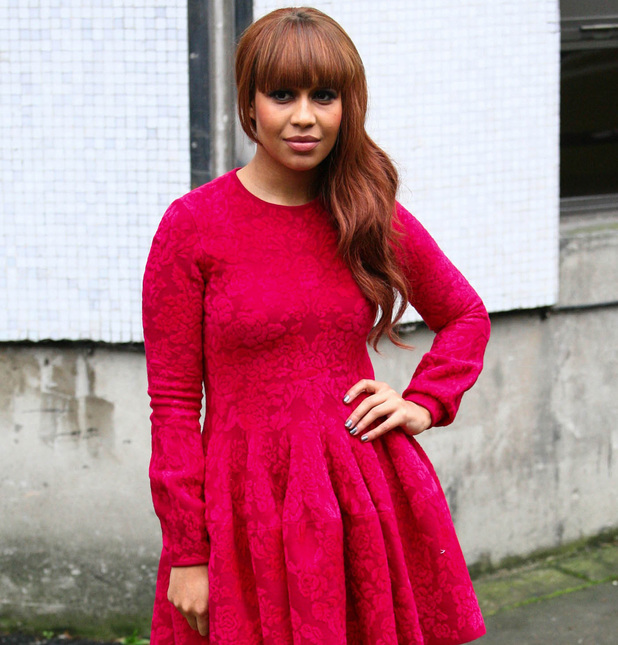 Following the split from her management company, Rebecca found herself in a dark place, sometimes even struggling to get out of bed in the mornings.
"When you're suffering from depression, it's just hard to get yourself out of it," she says. "I would have to literally drag myself out of bed. It was really hard."
It was Rebecca's family – she's very close to her mum, three brothers and two sisters – and her love for music that got her through the difficult period.
"Listening to certain songs would lift my mood and it made me determined to write an album that helps other people," she says.
"I want my music to give people strength and encourage them not to give up. That's what my new album,
Freedom
, is all about – it's very much for people who have been bullied or depressed. It should just make you feel better about your day."
Rebecca's first album,
Heaven
, reached number three in the charts and, despite the positive response to preview clips of her new album, Rebecca is still nervous.
"I'm nervous, but I'm really trying to go with the flow," she says. "I want to be more laid back about things. I'm learning that life is too short, so I don't want to spend all my time being desperate for a chart topper."
And when she's not Rebecca Ferguson: The pop star, the singer insists she's a "normal mum".
"I like to stay home in the evenings and watch
The X Factor
in my onesie with the kids," she laughs.
Speaking of
The X Factor
, Rebecca's favourite is Sam Bailey.
As for the contestants from 2010, the year Rebecca came second, she says she's not really in touch with anyone from the show.
"I feel very proud of how far I got on
The X Factor
," she says. "It's just a bit weird that's how I ended up in the industry. It just feels quite surreal looking back."
But she's defensive of 2010 winner Matt Cardle, especially when we ask why he was left out of the show's 10-year anniversary.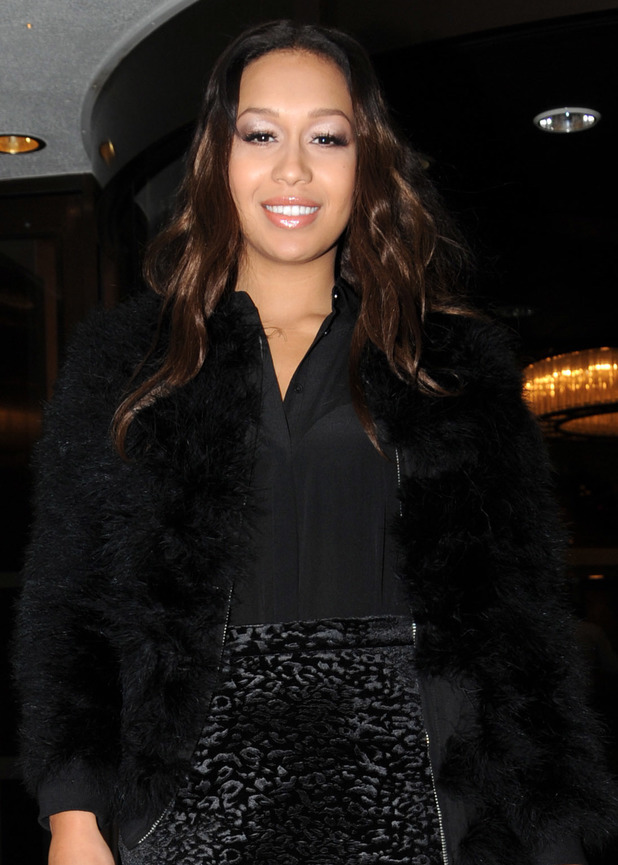 "I think some people have gone past that," Rebecca says. "Matt's quite an organic artist now. I wouldn't be offended if the show didn't call me back. It's just karaoke, isn't it?"
Rebecca is also very outspoken when it comes to talking about the current trend by young stars, such as Miley Cyrus, to strip down to promote their music.
"I think there's something seriously wrong when you use sex to sell your records," she says. "Especially when you've got talent and you're a beautiful person.
"Miley is genuinely talented, I could never knock her as an artist. There are a whole lot of people like that."
Rebecca, who is in a one-year relationship with a cage fighter called Jay, admits that she has, at times, felt under pressure to slim down.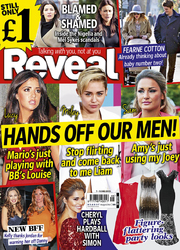 "There have definitely been situations where I've felt like I should be thinner," she says. "But I just try and eat healthy and I don't want to be obsessed with being skinny because I refuse to be a slave to anything."
As for whether or not she's ever been told to "sex up" her image, Rebecca replies: "No way! I don't think anyone would tell me to do that. I'd tell them where to go if they did!"
Rebecca's album Freedom is out now.
This interview was taken from the latest issue of Reveal magazine - on sale now!
Got an iPad or iPhone? Reveal Mag has been especially designed to fit!