Maria Fowler exchanged harsh words with singer Katie Waissel on Twitter yesterday, when the former X Factor star appeared to pick a fight.
Katie, who finished seventh in the 2010 talent show, wrote an unflattering message on the social networking site after seeing pictures of Maria
getting cosy with TOWIE star Elliott Wright
...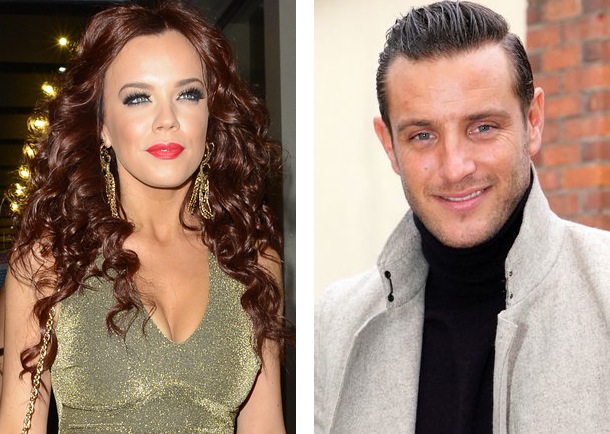 Katie, 27, tweeted: "This just made me vom a bit! Maria Fowler and Elliot Wright share a kiss during night out.
"Who I sadly can no longer crush on @elliottwright_ haha ewwwwww #shame x."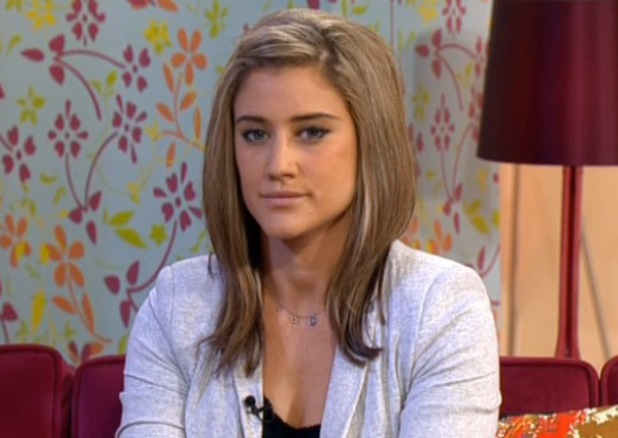 Maria quickly responded, saying: "Sit down u mug. Don't watch my life and focus on your own. You're not exactly classy yourself. #troll"
Katie, who appeared on
This Morning
earlier this year to discuss cyber-bullying, shot back: "haha wow really? trust me would rather watch paint dry than ur life!! Have a wonderful Christmas sweetheart #peaceout x."
To which Maria replied: "thanks. Stop tweeting about me then. Creep."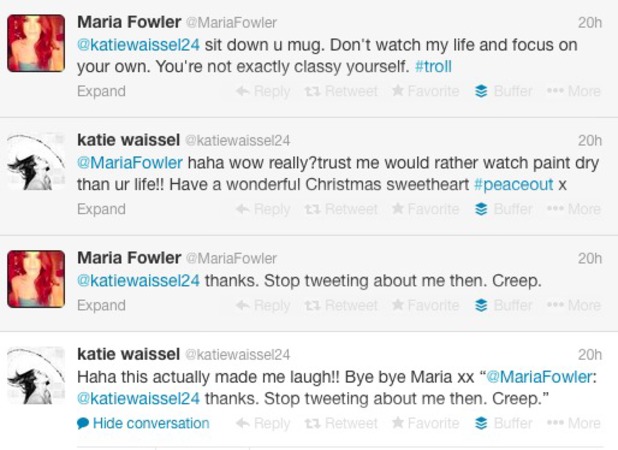 Meanwhile, Mark Wright's cousin Elliott waded into the dispute, insisting the kiss between him and Maria was "completely innocent" and that the pair are "just friends".
Elliott and Maria were spotted smooching on Thursday night (28 November) at Wayne Lineker's bracelet launch at Loughton's Nu Bar.
She has been single since
splitting from boyfriend James Morgan in August
.
Are you Team Maria or Team Katie? Tell us what you think below!