Former TOWIE star Kirk Norcross stunned fans yesterday after admitting he had split from fiancée Cami Li.
American model Cami first revealed the break-up on Twitter and
Kirk's rep later confirmed it but explained that the reality star was "not willing to comment on the matter"
.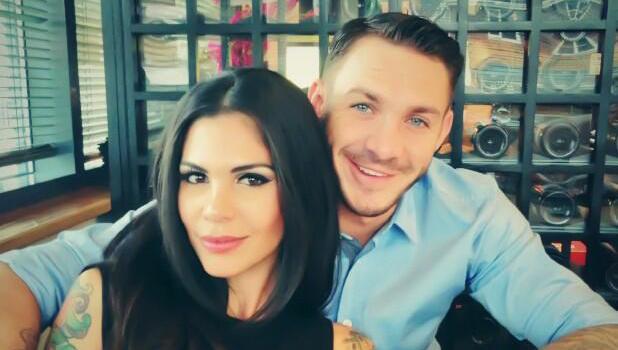 However,
Reveal
has since been told that
Kirk's recent decision to postpone their January wedding until a later date
was the final nail in the coffin for his romance with Cami.
"Despite what Cami says, Kirk doesn't have demons" a source tells us. "He's been through a lot and, with the type of person that he is, he's lost a lot of opportunities where he has put other people first and not himself.
'''That's basically what led to the postponing of their wedding and what eventually led to their break-up."
Kirk, 25, told
Reveal
last week that
Cami was upset after he told her they would not be getting married on 25 January 2014,
as planned. Kirk is looking to embark on an acting career, and will be busy filming pilots in December and January.
"Cami took it too personally," the source continued. "His work schedule wasn't known at the time when the wedding was originally booked."
Announcing their split on Twitter, Cami told fans: "Kirk and I are done. Sometimes your best isn't enough when battling against someone's demons." After responding to a fan who asked if she had returned home, Cami replied: "Yes, saw my window to get out and I took it."
Later, when a fan asked if Kirk had ended their relationship, Cami tweeted: "Ha, please. I left."
"Kirk has stayed away from Twitter because if he responds to Cami, he'll just get into an argument. It's still sore with him, regardless of the digs she is putting out. He is disappointed that she's reacting in this way," the source said.
Kirk and Cami
announced their engagement in July
after enjoying a whirlwind, long-distance relationship in the summer. In August, Cami uprooted from Miami, Florida, to live with Kirk in the UK.
The source added: "Kirk does love Cami and it's still hurting him. He's getting on with his day-to-day life and he isn't saying much. He's upset and a bit down but what can he do? Cami's gone back to Miami now."
Look at Kirk and Cami's romance in pictures:
Copyright: Twitter Kirk Norcross