Janet Devlin rose to fame on The X Factor in 2011 and wowed judges with her delicate and enchanting vocal talent. The Irish singer finished up in fifth place but used her newfound fame to establish a platform for herself.
Having just finished her first sold-out solo tour of the UK and with her debut album
Hide & Seek
to be released early next year, Janet is coming back stronger than ever before. We grab an exclusive chat with the rising star about music, dealing with bullies and adjusting to fame.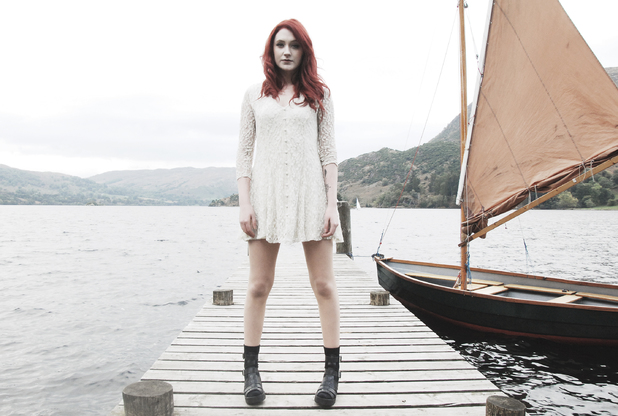 How was it adapting to overnight fame after starring on The X Factor?
It was very strange. I was 16, in school, doing normal things and then overnight everything changed. Not in a bad way, but having to adapt to it was quite hard.
Are you watching the current series of The X Factor and do you have a favourite?
I'm normally working when
The X Factor
is on TV, but I have seen some shows. I saw the Big Band week. I like Rough Copy, we follow each other on Twitter. They're really cool guys and because JLS will soon be out of the scene, they've now got a break in the industry as well, which is good.
Have you got any advice for this year's contestants?
Well, it's all good as long as you get on the tour. Everyone's experience on that show is going to be so different, some people have a great time and some people don't. It's up to them what they want to take from it and where they want to be in the industry afterwards.
Since leaving The X Factor, you spent time touring and fundraising through a crowdfunding campaign. Can you tell us more about that?
Fans donated money through my crowdfunding campaign, which meant that they could get exclusive content but also watch the project grow. I would update them frequently on what was going on. They could also feel like they were involved in making the album, which they were because they were pre-ordering it before it was even made. It was quite cool.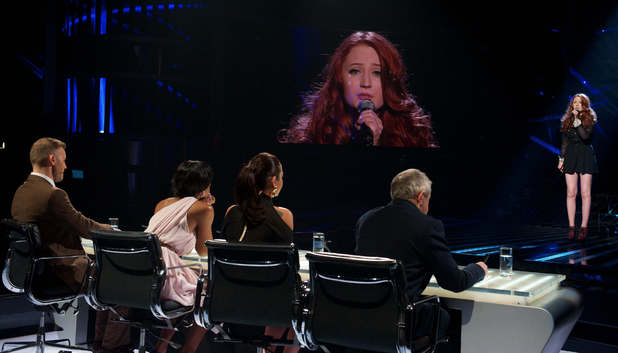 You've always been quite open about bullying, when did it start?
It started from school when I was around 10 or 11 years old. It was public embarrassment really, just name calling and things like that. I can kind of understand why I did get picked on. I was a bit of a weird kid. I liked weird music and I dressed differently from everyone else in my class. I was the kind of kid that everyone called emo and goth, and things like that. The bullying stopped when I was around 14 because everyone grew up a bit by that stage. Now I get a different form of bullying.
What kind of bullying do you experience now?
Now, I experience cyber-bullying online from strangers. People started calling me names when I dyed my hair ginger and I had people calling me ugly too. It did knock my confidence at times, but it depends. If you're having a bad day and people say that you're untalented, along with other weird, random abuse, then it does get to you.
The bullying still goes on, which is the bad part. It it helps in a way because a lot of my fans have been bullied and I can help them and offer advice because I've been through the same thing. Most people like to pretend that things online don't get to them, but it does.
Tell us more about your new song 'Wonderful'...
The song is not exactly a love song but it talks about the potential of getting to know someone and falling in love with someone. It's about getting to know them and the secrets that come with it.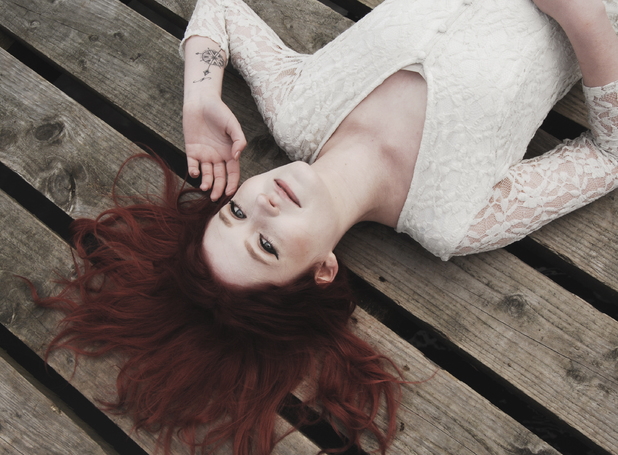 What kind of songs do you have on your debut album, Hide & Seek?
There's a lot of stuff on it. It's mostly about my life and the things that have happened to me so far. There are some break-up songs on there because I split from my long-term boyfriend before I started making the album. There's also songs about growing up and just anything which I felt inspired by in life.
Are you worried about the success of your new music?
I don't really mind about those kind of things. I just want people to listen to it and give it a shot, and if they don't like it then that's completely cool because everyone has different tastes.
Do you ever get overwhelmed by the support of your fans?
It's so strange to have all that support. They're all so nice though. They're really good fans and they are kind, caring people. A lot of them went to my tour and it's awesome to have their support, it really is.
Janet Devlin's debut single 'Wonderful' is out now.
Watch Janet's music video for 'Wonderful' below:
Got an iPad or iPhone? Reveal Mag has been especially designed to fit!