Boyzone's Ronan Keating has opened up about his late bandmate Stephen Gately, saying he is always with them.
The Irish group
released their new single 'Love Will Save The Day'
today and are currently celebrating their 20th year together as a band.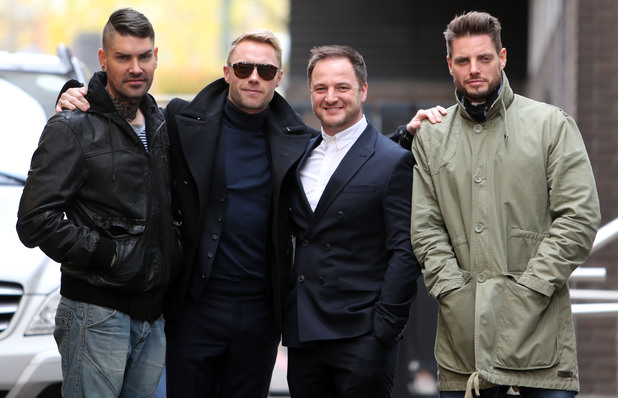 However, although they are ready to move forward following Stephen's death in 2009, they still feel his presence.
Speaking on ITV1's
Lorraine
this morning (25 November), Ronan said: "We kind of feel like we're a new band now.
"We have to move forward because we have been feeling like we've been hanging on in the past for the last couple of years and it's been very difficult for obvious reasons, but we're ready to move now.
"We're ready to get going but everywhere we go, he's with us you know, that's the thing."
Bandmate Keith Duffy also spoke about Stephen, saying that his passing had made them realise how "important" they are to each other.
"As a group and as friends we're closer now than we've ever been before," Keith admitted.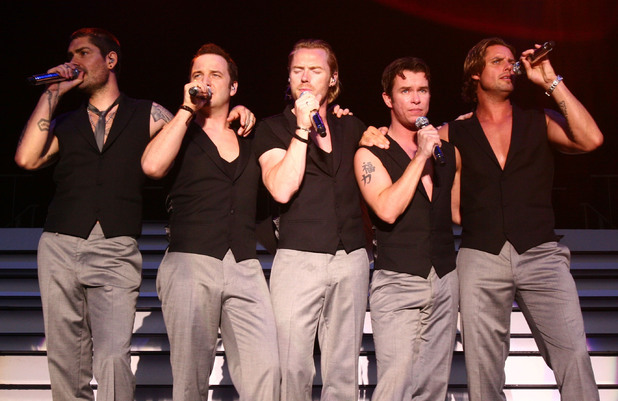 "I think the loss of Stephen made that very apparent to us that we are very important to each other and we do have more fun as grown-ups when we're together."
Ronan, Keith, Shane Lynch and Mikey Graham are all fathers now and, when they kick off their 20th anniversary tour later this week, their offspring will be joining them.
Keith revealed: "We can't wait, they'll have a great time backstage.
"There's nine kids between the four of us and their ages range from one to 18. They all just run around in a gang together taking over."
Speaking about attempting to hide their past dodgy outfits from their children, Keith also laughed: "They go onto YouTube and they find it themselves!"
Check out the video for 'Love Will Save The Day' here: