Olympic athlete Rebecca Adlington dissolved into tears on last night's I'm A Celebrity... Get Me Out Of Here after admitting insecurity over her looks.
The gold medallist was left upset after a conversation about modelling, beauty pageants and appearances, saying: "When we talk about looks it's something I'm extremely insecure about."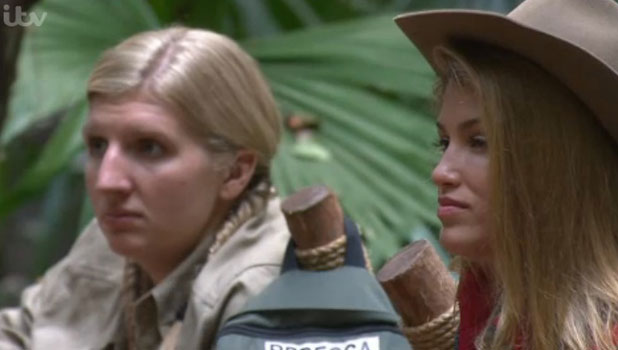 Rebecca, 24, told her fellow contestants: "I was an athlete, I wasn't trying to be a model, yet pretty much every single week on Twitter I get somebody comment on the way I look."
Model Amy Willerton then suggested nastiness is "human nature" and people have to embrace their inner confidence when they face negativity.
"But if you look like you it's easier than someone who is self doubting," pointed out Lucy Pargeter.
The conversation spiralled into a debate about beauty pageants, which Amy enters, and whether or not they encourage women to think they must look a certain way.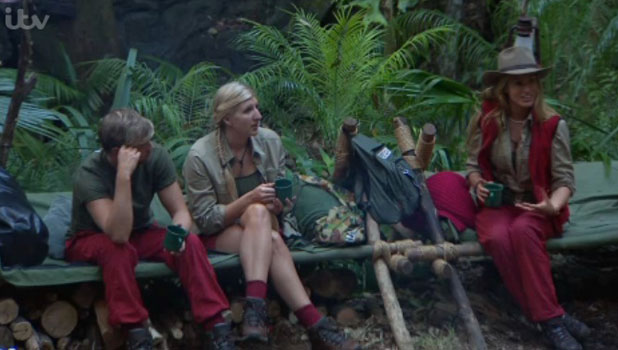 Swimmer Rebecca eventually excused herself from camp to retreat to a private place to cry, but Laila Morse followed her to make sure she was okay and offer words of support.
"You are beautiful," said Laila. "Do you hear me?... You have a gold medal, nobody else has."
A tearful Rebecca responded: "Amy doesn't know what it's like on a day to day basis. She's stick thin, has these push up bras to make her boobs seem massive. She's beautiful.."
Laila later told the camera: "Rebecca is lovely. She gets things said that she's not good looking, she has a big nose, she's ugly. That's not nice."
In her own confessional, Rebecca said: "For me to think being a size twelve to fourteen, like I am, isn't attractive... [You feel like] you have to have big hair and big boobs and all this. It makes you feel so crap about yourself."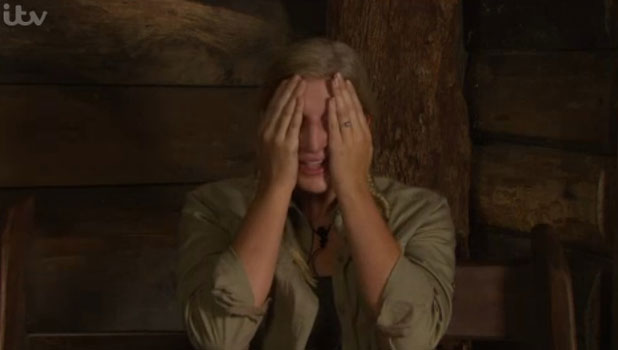 Rebecca later told Amy her issue was with the modelling and beauty industry rather than Amy herself, and Amy admitted it had been interesting to hear her take on the issue.
"It was interesting to hear the girls' perspectives on how they feel because it does make some people feel they're not good enough and that's sad because nobody should ever be made to feel they are not beautiful," said Amy.
I'm A Celebrity
airs nightly on ITV.
The full
I'm A Celebrity
2013 lineup in pictures:
Copyright: ITV
Not got an ipad? Download Reveal to your tablet from Google Play or Amazon Kindle – find out more
. Check out how fab it is in the promo below!