Victoria Beckham slipped on her jeans and trainers today and then climbed into a box all in the name of charity.
The fashion designer has been seen looking very glamorous at a string of events this week but today she opted for a casual look as she sorted clothing to donate to the Philippines typhoon appeal.
Urging her seven million Twitter followers to do the same, Victoria uploaded a fun shot of herself sitting inside a collapsing box, no doubt filled to the brim with clothing for charity.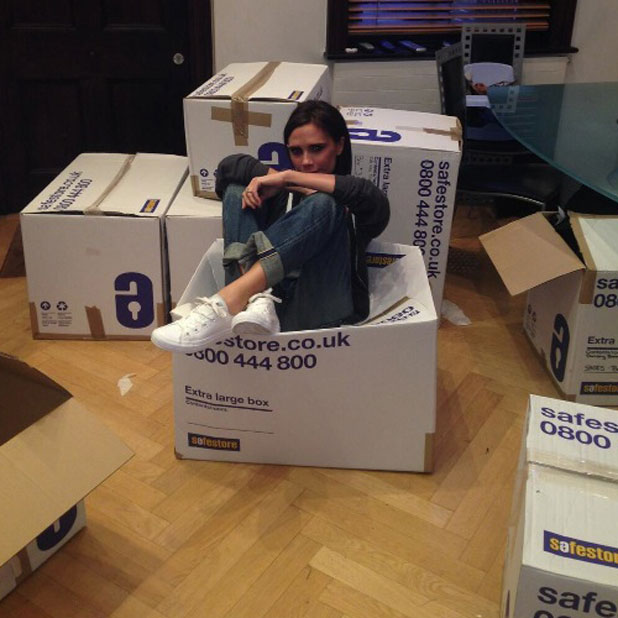 "Proud to support British Red Cross #ShopDrop donating clothes for #Haiyan survivors," she wrote as her caption.
Victoria and husband David have both donated boxes of clothes that will go on sale this Friday, 22 November at the British Red Cross store in Kensington and Chelsea. All money raised will help those affected by the devastating Philippines typhoon.
Members of the public can follow their lead.
Earlier this week, Victoria also stepped out to support the typhoon appeal and a range of other charities at a glitzy dinner thrown by her best friend Eva Longoria.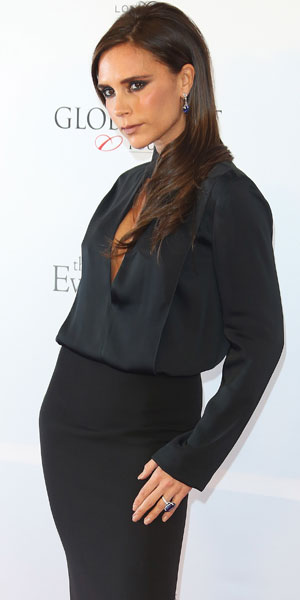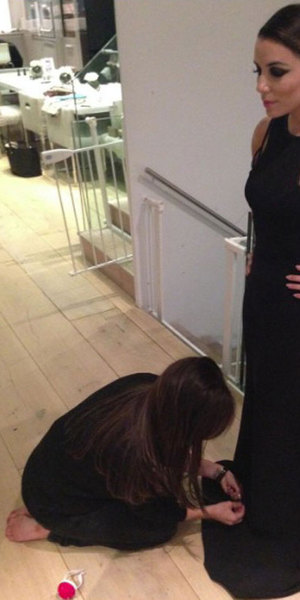 Victoria looked gorgeous in black at the Global Gift Gala 2013
, walking the red carpet alongside Eva, who was proudly wearing one of Victoria's own designs.
The day before Victoria had given fans a glimpse at her worklife, uploading a shot to Twitter showing herself
barefoot and on her hands and knees as she made last minute adjustments to Eva's dress
.
During the evening, she also auctioned a personal dress fitting with herself. Oh, how we would love to have won that!