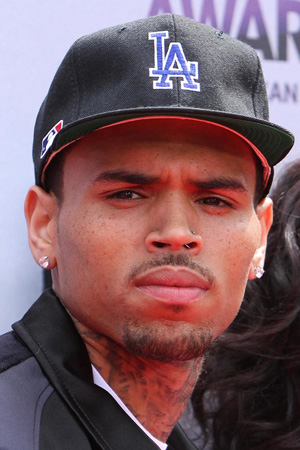 Chris Brown has been ordered back to rehab this week and must complete 90 days in the facility, in order to combat his anger management issues.
The singer was
reported to have left rehab last week
and had intended to continue his treatment as an outpatient.
However, it has now been alleged by the rehab facility that Chris was kicked out of the facility after throwing a rock through his mother's car window during one of their joint therapy sessions.
According to
TMZ
, Chris' mum Joyce had suggested that her son should extend his stay at the Malibu rehabilitation centre, which caused him to get upset and lash out.
The R&B star was said to have then been swiftly discharged, as he had signed a contract agreeing to refrain from violence while there.
But now Chris is heading back.
Yesterday (20 November), the 24-year-old appeared in court (along with girlfriend Karrueche Tran) and was sentenced to 90 days in the rehab facility, as well as 24 hours of community service a week and random drug testing during his stay.
A video of his hearing was uploaded on
TMZ
.
He will only be allowed to leave the Malibu centre to appear in court again regarding a previous altercation in Washington D.C.
Last month, Chris was arrested in Washington after he and his bodyguard allegedly attacked a man that had asked for an autograph.
The judge later reduced the singer's charge to a misdemeanor due to the victim having minor injuries.
Chris is set to return to court on 16 December.