Kanye West has revealed that the birth of his first child with fiancée Kim Kardashian didn't come as a complete surprise for the first-time parents.
The 'Love Lockdown' rapper opened up about Kim and family life in an interview on
The Ellen DeGeneres Show
on Tuesday (19 November).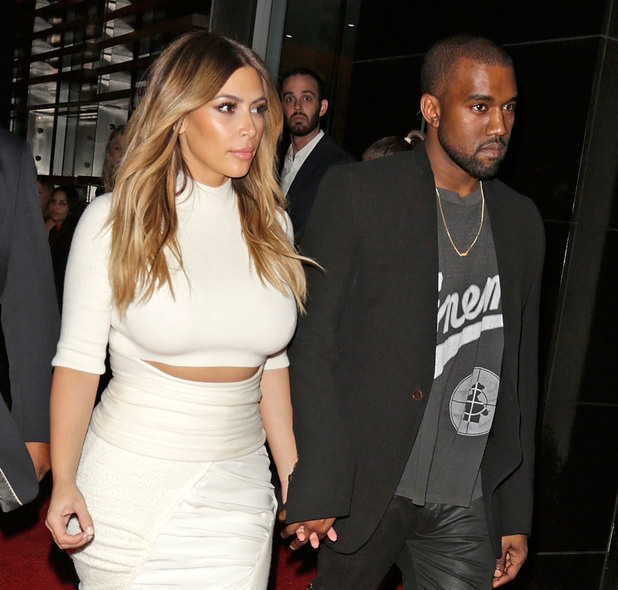 Kim and Kanye
welcomed baby daughter North West in June,
but when asked if they planned to start a family, Kanye revealed: "We were just practicing all the time. Practice made perfect."
Kanye, who
proposed to Kim last month on her 33rd birthday
, also spilled the beans on his surprise proposal.
Kanye hired out a football stadium at San Francisco's AT&T Park complete with an orchestra and fireworks as he proposed to Kim in front of her family and friends.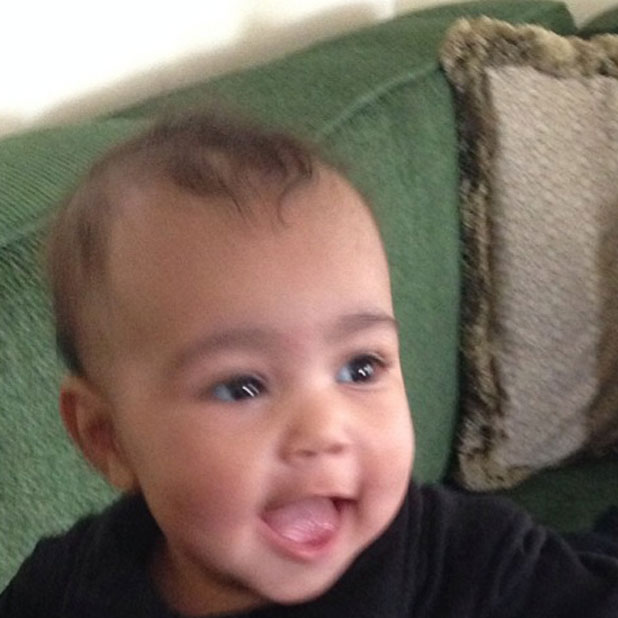 Kanye, who also
premiered his new music video 'Bound 2' on the chat show, which stars a topless Kim,
said he had to live up to high expectations.
"I think that Kim is awesome and she just deserved an awesome moment like that," he said."She thought I was going to bring Lana Del Rey out, she's already expecting these type things.
"So I knew I had to turn up more because I think people expect even more from me in every situation whether it's an album, a video, concert, or an engagement."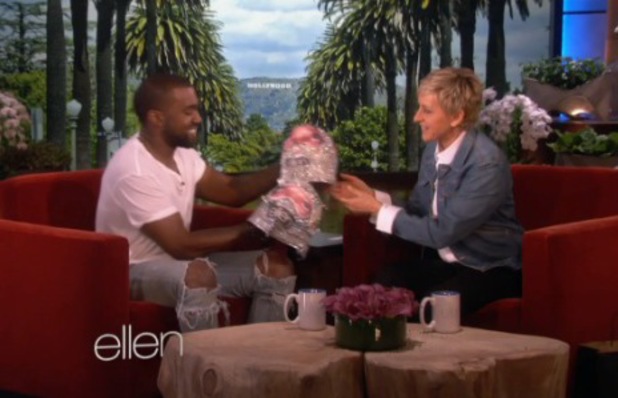 Kanye kept tight-lipped about their wedding plans and whether the couple had set a date, explaining to Ellen: "I can't tell you that information right now." However, the chat show host did try to bag an invite to his nuptials, even telling Kanye to let her know within a seven-day period!
Speaking about his relationship with Kim, Kanye said: "She's an important person that when I was at my lowest moments, I could get on the phone with her.
"She would make me feel like I was here for a reason and I had something to say, and just support me through that." (Watch Kanye talk about Kim in the video below):
"It's incredible to have a woman like that, that you know is not using you for money," he continued. "And her personality is so calming, and I don't know if that's the way people would describe my personality so..."
Referring to Tom Cruise's 2005 appearance on Oprah Winfrey's chat show, Kanye added: "I don't know if I can express it enough. It's almost like people make fun of me for how in love I actually am. I just think people are just so cool with their approach to things. And also I'm trying to avoid the jump-up-on-the-couch moment. But yeah it's good."
Look at Kim and Kanye's romance in pictures:
Copyright: Rex Features