Luisa Zissman might not have won The Apprentice 2013 but she's undoubtedly come out on top, launching her Bakers Toolkit brand (which she brought on the show) this month and continuing to run a series of other successful businesses.
The 26-year-old mother-of-one just hasn't stopped since viewers saw her finish runner-up during the reality show finale in July but now, all her work is paying off as Bakers Toolkit officially opens for business.
"It's been a stressful, busy few months but I've loved it all," she tells us. "It's so nice to finally see the results of all my hard work."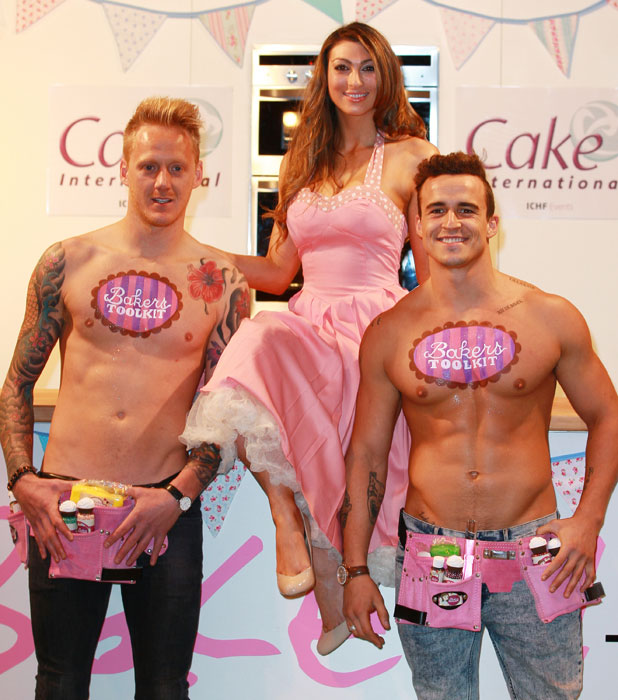 Despite not receiving financial backing from Lord Alan Sugar, Luisa had sixteen other investors banging on her door once
The Apprentice
had finished, eager to support Bakers Toolkit, a range of professional cake decorating & baking products at high street prices.
"Of those sixteen I chose three. It was a lovely position to be in, being able to look at what different attributes they had and what I needed moving forward," she tells
Reveal
.
"I'm only 26, I don't know everything, so I looked for them to have what I felt I lacked. The finale of
The Apprentice
aired in July and the next month I was at the lawyer's office signing the shareholder agreements."
"I think people would be surprised at how hard I work," she adds. "First and foremost, I'm an entrepreneur and businesswoman. Everyday I'm in the office. I have an amazing team of people around me and couldn't do everything alone but I work pretty hard."
That hard work appears to have taken its toll when we chat with her: she's just home after being taken to hospital feeling run down and is curled up on the sofa in her dressing gown with a cup of tea. "I'm not feeling amazing," she admits. "I'm trying to rest today but it's just not happening. At least I feel more compos mentis than yesterday."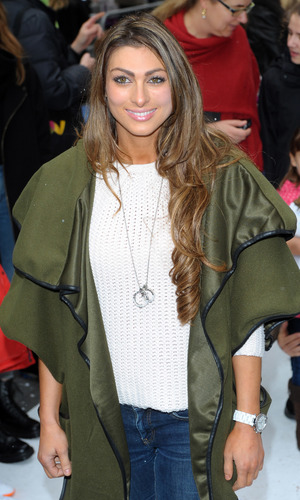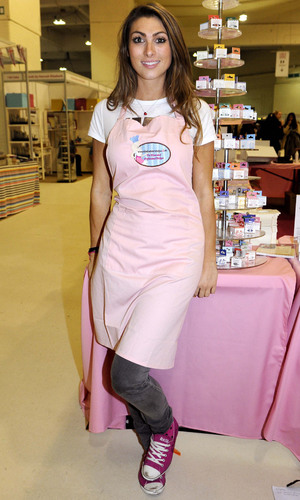 Luisa shared her hospital experience with Twitter followers, tweeting a photo of herself hooked up to an IV drip; a picture that got everyone talking thanks to how pretty amazing she looked in it.
"Everyone kept saying that," she says. "I had no make-up on. I'd been in meetings all morning in London, got home, went to the office and my business partner, who is my ex-husband, said he was taking me home. My parents are staying with me so mum helped take off my make-up, get me in a tracksuit and then took me to A&E. The picture wasn't posed."
While Luisa isn't a stranger to a bit of glamour on the red carpet, she says people would be surprised at how unglamorous she is at work.
"Three new people started with me recently who watched the show and I think they're probably a bit shocked how unglam I actually am! I don't want to be sitting in a skintight dress at work. I rock up in ripped jeans, Converse, a T-shirt and no make-up. I do have a pink leather chair though and a sparkling calculator!"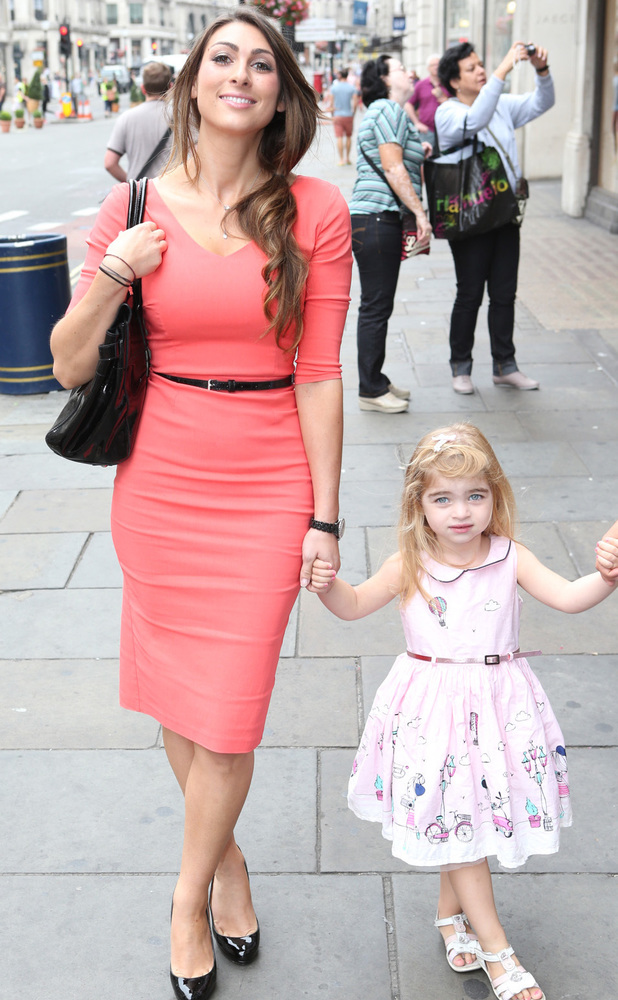 While Doctor Leah Totton was the winner of
The Apprentice
, it's Luisa who is making headlines right now thanks to ideas like dropping the apostrophe from Baker's Toolkit (sparking a national debate on grammatical accuracy) and inviting hunky shirtless models to join her at the brand launch.
"The apostrophe was an unintentional PR stunt that worked in my favour but my background is actually in PR and marketing so I'm quite good at getting the name out there. The topless men were a bit of a no-brainer and fun! I got to look at two half naked men all day which was brilliant! And our launch party was great, I arrived on a horse. I'm just a bit crazy, I like living life."
So, has Lord Alan Sugar called to congratulate her on Bakers Toolkit's success? "I haven't actually heard from him," she says, "which is maybe slightly disappointing. Maybe he's too busy to care and too focused on Leah!"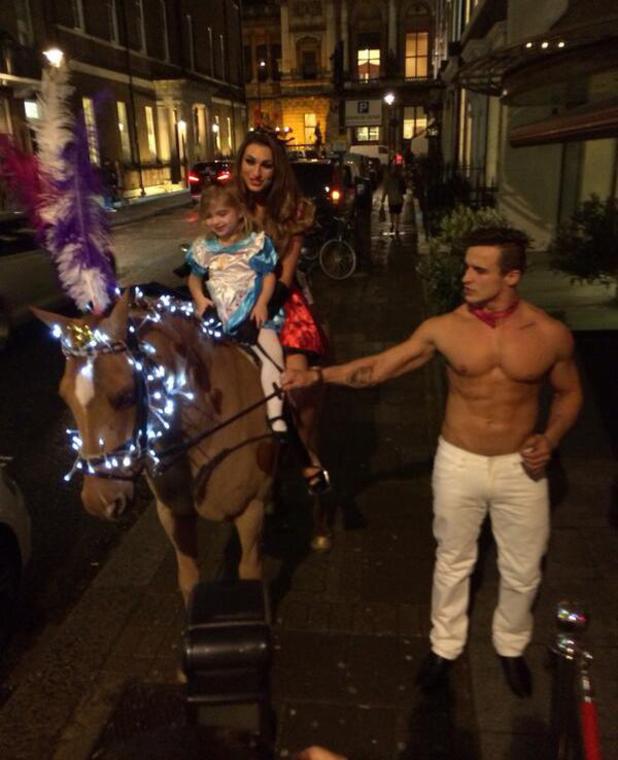 In addition to her current businesses, Luisa's also working on a baking book. "It's mostly about my cupcakes and crazy, whacky flavours. If I get my ass in gear it should be out April next year. People can do their Christmas diet and then think, 'It's summer, let's get some cocktail cupcakes on the table! Maybe some ice cream cupcakes, milkshake cupcakes...'"
Yes, please!
As for her personal life, Luisa tells us she's too focused on work to think about dating. "People say, 'You've been single a while, are you getting a boyfriend soon?' Not anytime soon! I'm thinking about buying a house next year as I haven't done that yet but I'm just so fickle, I'm always changing my mind about what I want. I'm just focused on work. I love working. Maybe a bit too much..."
Luisa will be showcasing her Bakers Toolkit range tonight at 8pm on Ideal World TV (Sky 644, Freeview 22, Virgin 747, Freesat 812 and Idealworld.tv)