Lily Allen hung out with her new BFF Miley Cyrus last night after landing in Los Angeles.
The mum-of-two, who is making her chart comeback with her new single 'Hard Out Here', looked to be sharing a private joke with Miley in a photo posted to Instagram.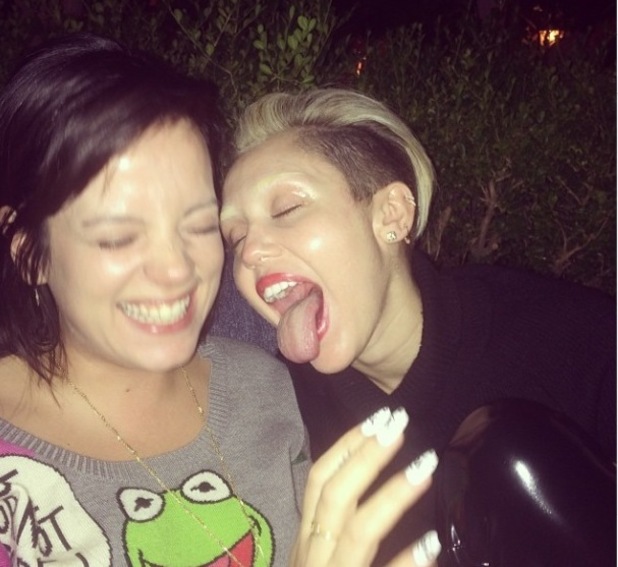 Meanwhile, 'Wrecking Ball' singer Miley debuted a new look, as she appeared to have bleached her eyebrows! In the snap, Miley sticks her tongue out towards Lily's face.
Lily, who wore a grey Kermit the Frog jumper, simply captioned the photo: "Miley and me x x" alongside a pink heart symbol.
Lily recently praised Miley, admitting that she is a huge fan of the 20-year-old. She told
The Observer
this week: "Miley's a b**** rising. She's my hero."
Even in September, following
Miley's controversial MTV Video Music Awards performance,
Lily gushed about the
Hannah Montana
star, telling her Twitter followers: "I just love her and anything that is remotely related to her. And if I could just be her then..."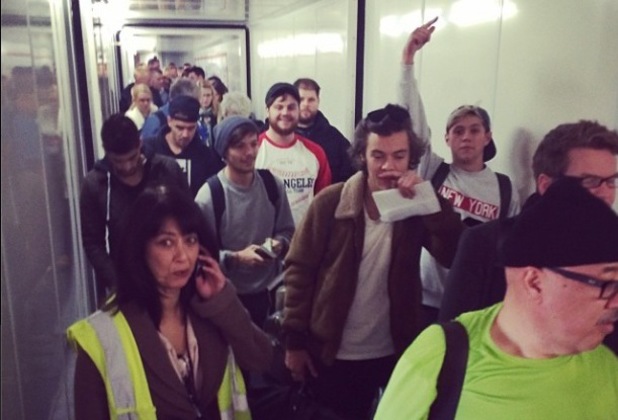 Lily left for the States on Tuesday morning (19 November), where she told fans on Twitter: "On my way to America for a few days, so sad to leave the fam behind but I sure am gonna enjoy the sleep on this."
Lily even ended up getting on the same flight as One Direction, and took a photo of the stars as proof!
She tweeted: "Not even joking One Direction are on my flight. First class too the little sh**s (ONLY JOKING)."
Once landing in LA, Lily continued to joke: "Alas, no mile high club action with any member of 1D for me. Jolly nice chaps though. LA, nice to be here and not on freezing England."
Watch Lily's music video for 'Hard Out Here' below: