Katy Perry has unveiled a heartfelt and visually beautiful music video for her new single 'Unconditionally', which features snow, owls, fire and plenty of period costumes.
Following the release of her hugely successful and upbeat track 'Roar', the pop songstress is now hoping to bag another number one with 'Unconditionally' and if the video is anything to go by, we can't imagine that being too difficult!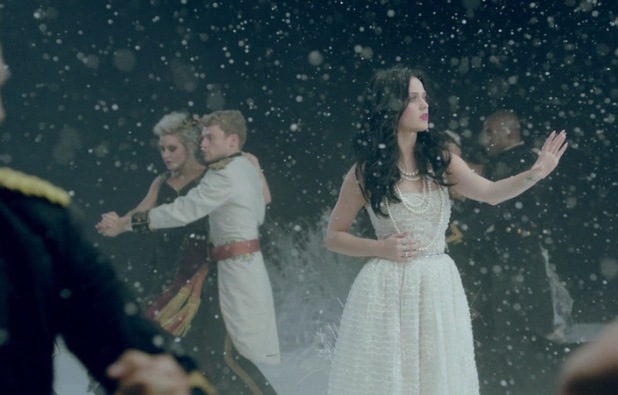 Instead of her usual outlandish, cartoon-esque outfits, this time Katy is seen dressed up in gorgeous gowns by Chanel and Dolce & Gabbana and looking elegant with her black hair styled into soft waves.
Meanwhile, her backing dancers look regal in their various period costumes, which almost appear to have been inspired by Katy's recent advert for her fragrance 'Killer Queen'.
The dancers perform around 29-year-old Katy as she sings her heart out in a stunning snow scene and also in an elaborately decorated bedroom.
At one point in the video, the large four poster bed sets alight, as does Katy herself, which the superstar explains is a metaphor for the subject of the song - loving uncondtionally.
Katy tweeted: "Yes, unconditional love sometimes feels like being hit by a car... Or being on fire... How does it feel to you?"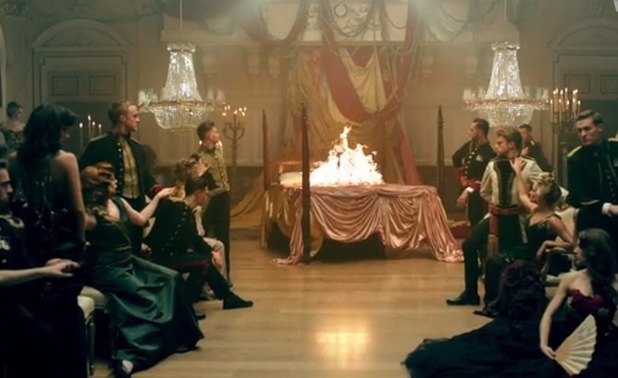 The impressive shots of a car crumpling around her could also imply that Katy dies in the video and it is just her soul and unconditional love that lives on in the final scenes.
Other metaphor driven scenes in the Brent Bonacorso directed visual show a woman plunging into water (perhaps drowning in love?) and colourful flowers falling from the sky, which are later seen on top of the destroyed car that crashed into Katy.
There also appears to be the tale of unconditional love between parent and child and between families, as we see a young baby being cradled by an adoring mother and an old woman lying on a chair surrounded by younger members of her family.
This video is more serious and emotional offering from Katy and one that we can't get enough!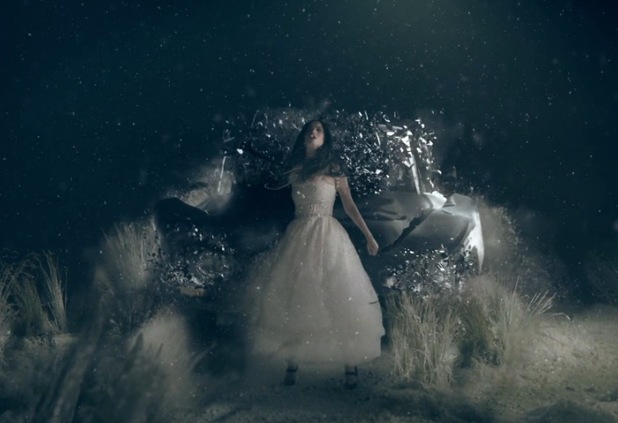 The chart-topping superstar is all too familiar with the subject of love and heartache too, as she was previously married to comedian Russell Brand and is now enjoying
a flourishing romance with singer John Mayer
.
Katy will be performing 'Uncondtionally' as well as plenty of her other hits when she
embarks on her 'The Prismatic World Tour' next year
.
Have you got your winter wardrobe out now? Let us know below, as the best comment across the website each week wins £50!