Made In Chelsea's Spencer Matthews stunned plenty of us when he posted the receipt for a £400,000 bar bill online this week but (thankfully) it turns out it wasn't real.
The reality star told
Mail Online
he'd shared an image of the tab via Twitter after a waitress at the private club he'd been visiting accidentally entered a £48 charge as £488,706.
Just a tad over, then…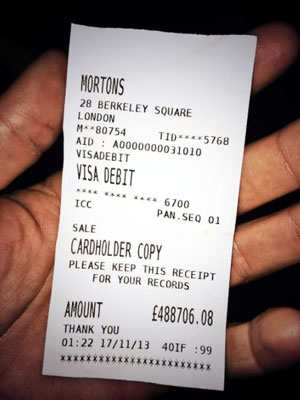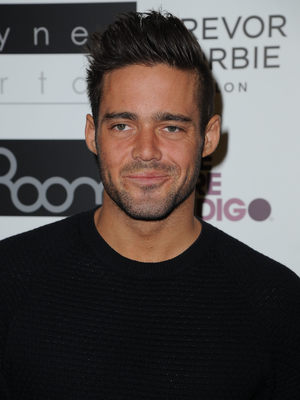 Spencer explained he'd been flirting with the waitress, causing her to become distracted, although they immediately realised the mistake before any damage was done, although several people have pointed out the receipt posted looks like the transaction actually went through, even for a minute. Eek if so.
"My heart skipped a beat or two and I was concerned that prices had gone up a tad since I'd last been at the club only a few days before, but it didn't take Sherlock Holmes to work out the mystery of the six-figure bill."
Spencer went on to say that he and the mystery waitress had a "good laugh" but clearly some Twitter users didn't feel the same way when they saw the bill, thinking it was real.
"I made a schoolboy error of judgement – I tweeted the bill," said Spencer. "It was meant to be a joke. Surely no one could seriously think I would drop £500K on a round of drinks."
Clearly some people did!
Well, at least the mystery is solved now and we all know
Spencer Matthews
hasn't spent an obscene amount of money on one night out.
Not got an ipad? Download Reveal to your tablet from Google Play or Amazon Kindle – find out more
. Check out how fab it is in the promo below!