After a dramatic showdown with ex-girlfriend Louise Thompson on this week's Made In Chelsea, Andy Jordan has escaped London for some sun with songstress Mia Rose.
The reality TV star has previously proved to have a talent for singing (and playing the guitar!) and is now enjoying a Louise-free holiday abroad with Mia, as they work on some new material together.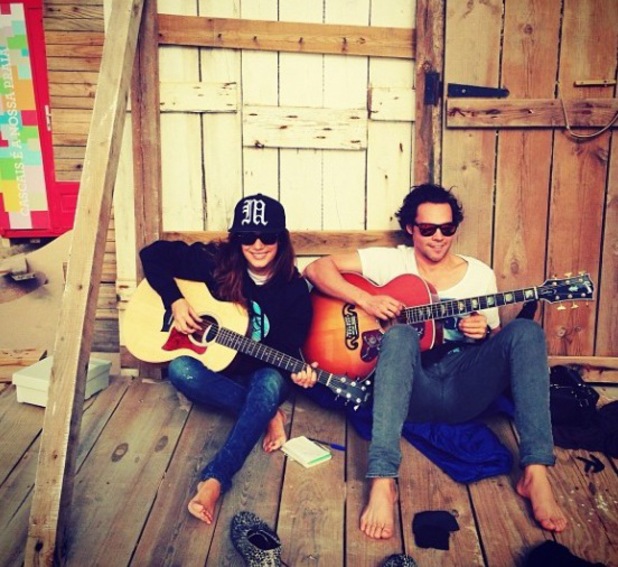 Jetting off to Estoril, Portugal, the pair have already made the most of their quality time with one another and got straight down to some songwriting.
We wonder if Mia will make an appearance on
Andy's upcoming UK tour
?!
The Portuguese singer - who is known for her videos on YouTube - posted a snap of herself and Andy sat down with their guitars this week and wrote: "#1st writing session with @andyjordanpics :)"
The twosome have also been checking out some of the local ships and joked that they'd spotted some pirates.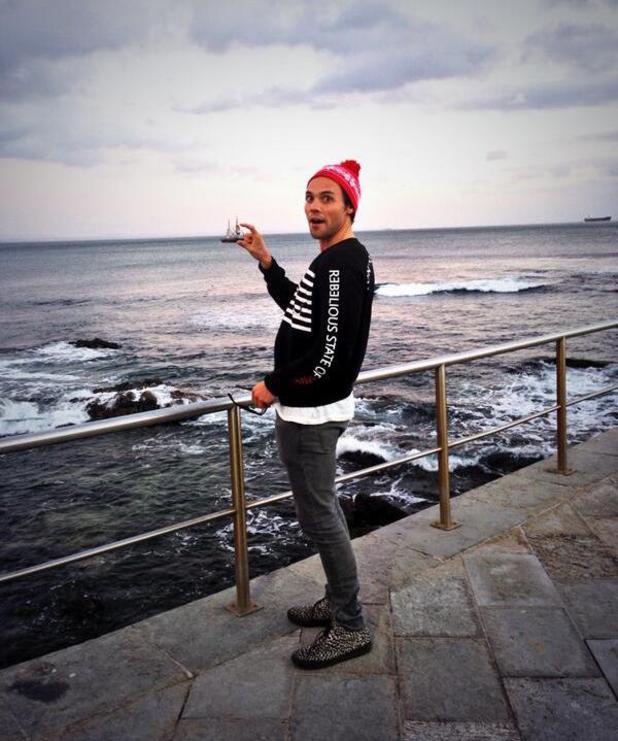 In one picture uploaded by Mia, Andy can be seen stood by the sea in some skinny jeans and a bobble hat, as he admires a ship in the distance.
Mia tweeted: "Mr Jordan absolutely amazed at the sight of the #blackpearl #bigdeppgroupie ;)".
She added on Instagram: "Spotted some pirates yesterday with @andyjordanpics #ahoyjohnnydepp! ahah".
Although the water doesn't look particularly warm, Andy couldn't resist sampling the waves in Estoril with a bit of surfing.
But he wasn't the biggest fan of his surfing attire, as he tweeted: "Great to be back in the water, feeling like a massive kook in my bright wetsuit courtesy of @OfficialMiaRose".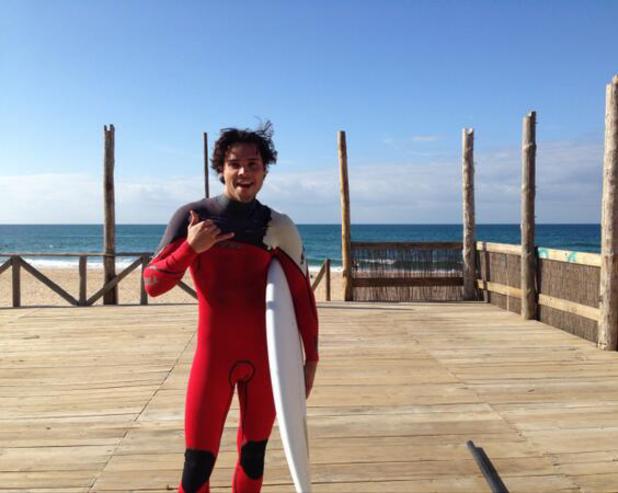 No doubt the
MIC
star is happy to be having a break from his complicated love life in Chelsea at the moment.
On last night's episode of the hit E4 show (18 November)
he and Louise came to blows
as a result of Spencer Matthews' meddling and the former couple ended up admitting that they had slept with other people since their split.
Oops!
Check out a trailer for next week's episode of Made In Chelsea below.
Are you on Andy or Louise's side? Let us know, as the best comment each week wins £50!