Kim Kardashian is proving to be Kanye West's number one supporter and was cheering her fiancé on again over the weekend, as he gave a speech at the Harvard Graduate School of Design.
The curvaceous reality star accompanied Kanye to the famous university on Sunday (17 November), where he visited students and chatted to them about his DONDA design company, alongside DONDA's creative director, Virgil Abloh.
Kanye and Virgil kicked off their new design lecture series to a packed room and it sounds like Kim couldn't have been more proud of her man, since she posted a snap of the students intently listening to Kanye from a flight of stairs.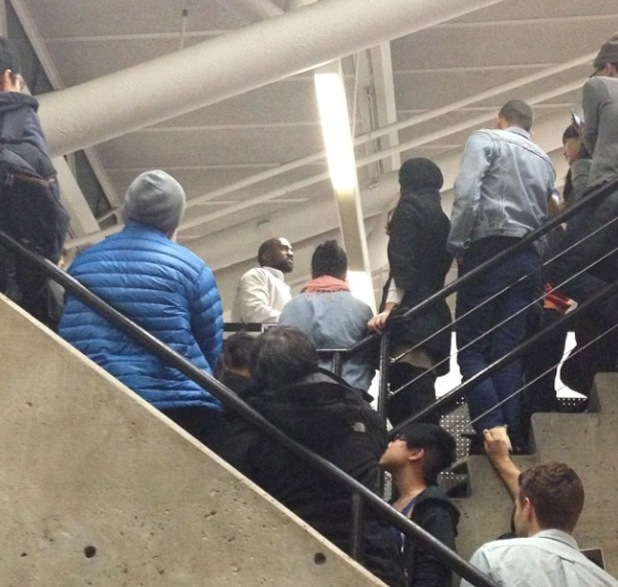 Kim captioned the picture: "My baby speaking at the Harvard Graduate School of Design".
Instead of his usual grey and black attire, Kanye can be seen wearing a white shirt and matching bomber jacket.
During his speech the award winning rap star touched on his passion for creativity and also admitted that he isn't as confident as he appears to be, claiming that his well-received, yet controversial Yeezus concerts aren't as polished as he would like.
Kanye said: "I really appreciate you guys willingness to learn and hone your craft and not be lazy about creation. I'm very inspired to be in this space. And tonight, the show, if you come see it, I'm a bit self-conscious because I'm showing it to architects. So the stage does have flaws in it. It's an expression of emotion, so give me a pass on that."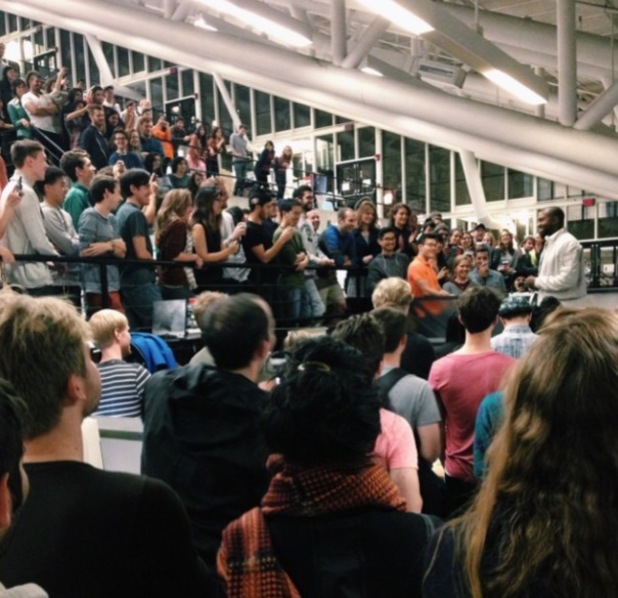 And although he may have been self conscious about how his show may come across, Kanye proceeded to hand out concert tickets to the entire room before leaving.
Afterwards, Virgil uploaded another picture of their DONDA lecture and wrote: "Just gave a talk at Harvard GSD with Kanye. Super surreal. #DONDA design lecture series #yeezustour".
Kim has been a firm fixture on Kanye's tour and has
joined her future-hubby at a number of his concerts
over the last few weeks, while also
tending to the couple's baby daughter, North
.