McBusted only officially formed last week but already they're so comfortable with each other they're sharing onesies! Or, should we say, twinsies!
Busted and McFly announced at the start of November that they were joining forces
(minus Busted's Charlie Simpson) to form a supergroup and embark on a huge tour.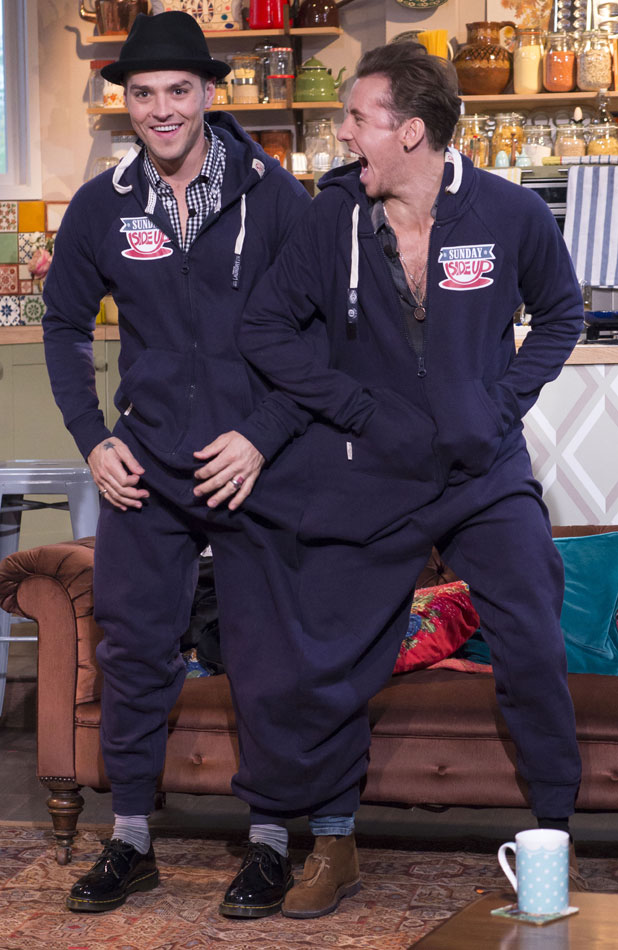 And at the weekend, Busted's Matt Willis and McFly's Danny Jones appeared on
Sunday Side Up
to promote the project and generally just have a good time.
While on the morning show, the fun loving pair decided to slip on a twinsie for size… Now, when we wrote about twinsies on reveal.co.uk last week, we admitted we weren't sold by the idea. What if you need the bathroom? One person wants to lounge on the sofa and the other wants to do the vacuuming?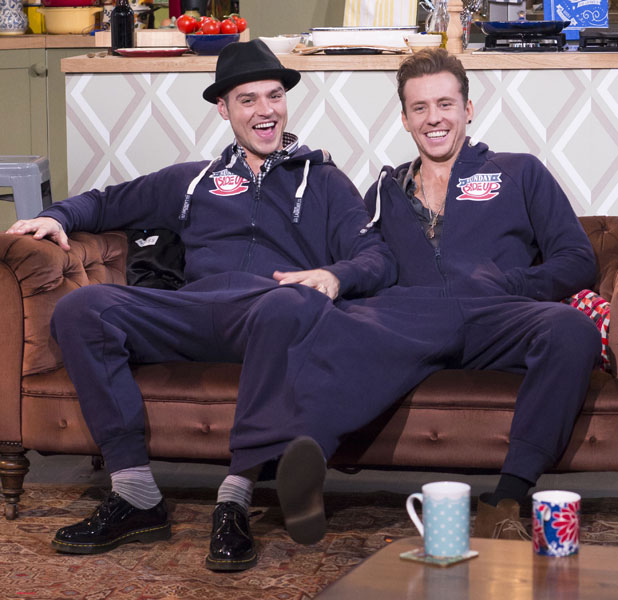 It seems, however, that Matt and Danny didn't have any difficulties getting to grips with the cosy garment. In fact, they look rather happy don't they?!
Perhaps we'll be seeing some twinsies on tour?
Demand for
McBusted
tickets have been so high they've had to keep adding tour dates. McFly's Tom Fletcher tweeted this morning: "Holy jingle bells, ‪#McBustedTour14 tickets are going nuts fast. Crazy stuff."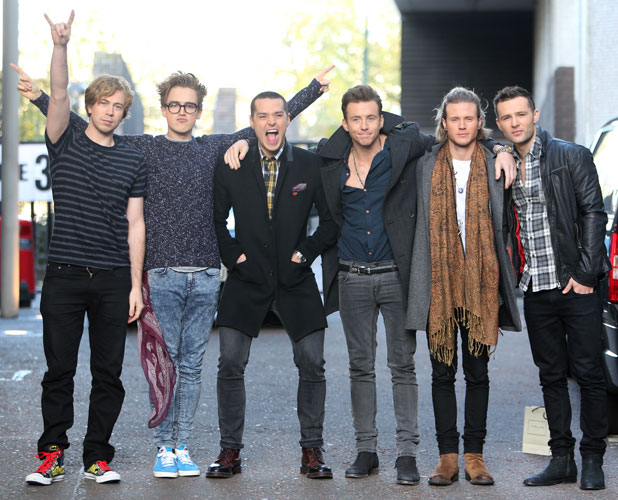 The only sad bit is that
Busted's Charlie won't be joining them on stage
as he's chosen not to be part of the supergroup. He has, however, tweeted his support of the bands, saying: "Just wanted to say that though I am not joining Matt and James on their new venture, I wish them all the very best with it!"
McBusted said on ITV's
Daybreak
last week that the
door is always open for Charlie to return
. Fingers crossed!
Feeling too lazy to walk to the shops? Download REVEAL here for FREE!
Check out how fab it is in the promo below!