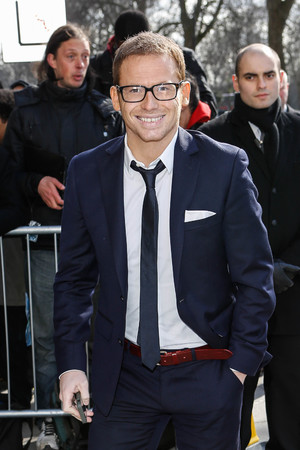 I'm a Celebrity...Get Me Out of Here! NOW! presenter Joe Swash believes that this year's contestants will face the toughest camp we've seen yet!
The cheeky TV host and actor knows all about endurance in the Australian jungle, as he was crowned winner of
I'm A Celeb...
in 2008. However, this year he thinks the campmates will be put through their paces more than he ever was.
Reveal
caught up with Joe before he headed Down Under to get all the gossip - from his favourite ever contestant, to his worst Bush Tucker Trial and whether he thinks Ant and Dec should pass the hosting baton onto someone else...
Are you excited about this year, doing it all again and getting back out there again?
"Yeah, yeah it's like my treat at the end of the year. I look forward to it every year. It's like one of my highlights!"
What's it like being there, but not having to live in the camp itself?
"I get the best of both worlds. I love Australia and I love the jungle and I've got memories of me winning and stuff. I've got a lovely affinity with the place so I get to go back and experience it all, but in slightly different conditions!"
You mean in a nice 5* hotel?
"Yeah it's a really nice hotel! But as much as it's nice and lovely, there are days where I'm slightly jealous that I'm not in camp. There's something magical about being in camp. There's something really magical about being down there, it's lovely."
So would you do it all over again?
"Yeah, people always ask that, like 'Would I do the best of' and stuff like that. I'd find it difficult to say 'no' because I'd be jealous [of everyone else doing it]. But I've got such great memories from the first time round that I don't want to risk ruining or tarnishing my good memories by having a bad time in there, you know what I mean?
"I kind of want to leave it on a high note. But I think I would find it hard to watch and not be in there."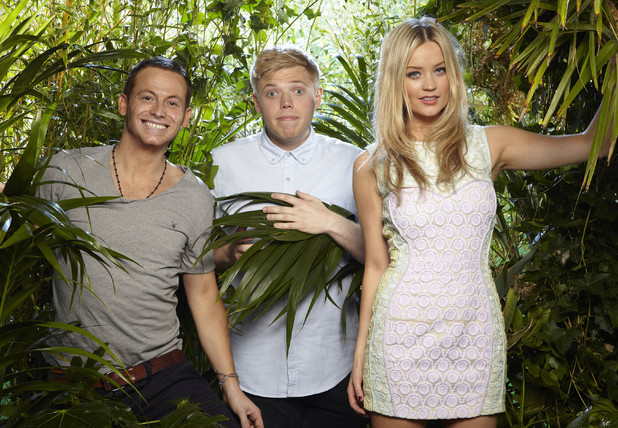 Do you know of any twists coming this year?
Yeah, I think the main thing is that it's going to get tougher and a lot more enduring than previous years. I'm a big fan of that; I think it's a good idea. We want to see them struggling!
Ant and Dec have had a really long run presenting. Do you think their time is up presenting I'm a Celeb…?
"No! I think Ant and Dec come with the show. Without them, the show wouldn't be as popular. Ant and Dec are as important to the show as Bush Tucker Trials. For myself, to be able to watch how they act on set, how they act with the crew and with the public, I learn a lot from them. They're the best double act since Morecambe and Wise.
"I'm privileged to be able to learn from them and you would be missing something if they weren't there. It'd be like watching it without the Bush Tucker Trials."
What do you think it is that makes your ITV2 show as popular as the main show?
"There's so many funny things that happen in the jungle that you can't show in the main show. It's a great voice piece for all the bits that haven't made it. It's a platform for us to show it. We love it! We have such a nice time and it's so relaxed, it doesn't feel like we're making live TV, it just feels like we're having a good chat. So yeah, I don't know why it's popular, but I'm glad it's popular!"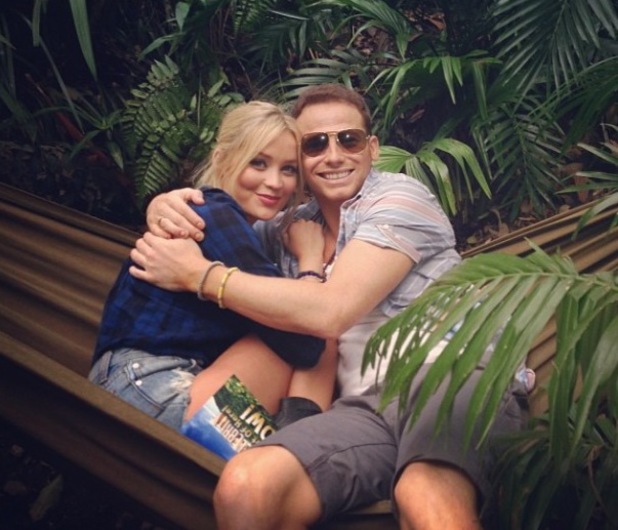 Who's been your favourite contestant or winner since you were in the camp?
"Charlie, Charlie. I love Charlie. She was brilliant, Charlie Brooks. But I think Stacey Soloman was probably the one that was most interesting, because everyone had seen her on
The X Factor
, where she was a little bit ditzy and a little bit silly and it wasn't until she went on
I'm a Celeb...
that you realised that there's so much more to her.
"I think that's the beauty of
I'm a Celeb...
you get to see the real people, and not just the edited version of what they wanted them to look like. There's nowhere to hide. If you're a bit of a pain in the a*se, then it's going to show in the end - unless you're the best actor in the world but that's pretty rare!"
What did you think about Helen Flanagan going into camp last year and her attempts at the Bush Tucker Trials. They became a little bit of a joke, didn't they?
"It's quite difficult because those Bush Tucker trials are being devised all year round and it takes a long time to make them a reality. Each trial has an individual team that works on it - it's like their babies. So when they don't get shown on TV [or when a contestant gives up too soon] it's disappointing for them and it's disappointing for the audience not to see it play out. You tune in to see a trial! But you can't blame her because the public voted for her to do it.
Which would be your worst Bush Tucker Trial to do?
"There's the coffin one where they bury you in a coffin with all the rats, spiders and eels. Anything with small spaces is a no-no for me."
I'm A Celebrity starts Sunday, 17 November at 9pm on ITV.
Check out which contestant will be going into the jungle this year below.
Copyright: ITV