Made In Chelsea star Jamie Laing has revealed that Playboy founder and magazine publisher, Hugh Hefner, happens to be his idol - which would explain a lot!
The cheeky 25-year-old is not only a firm favourite on our television screens, but he has now become a businessman in his own right too, after launching his successful clothing and confectionary company: Candy Kittens.
The fun and light-hearted Candy Kittens brand stems from Jamie's love for sweets, fashion and most importantly, girls! So it's hardly surprising that he looks to Hugh Hefner for inspiration.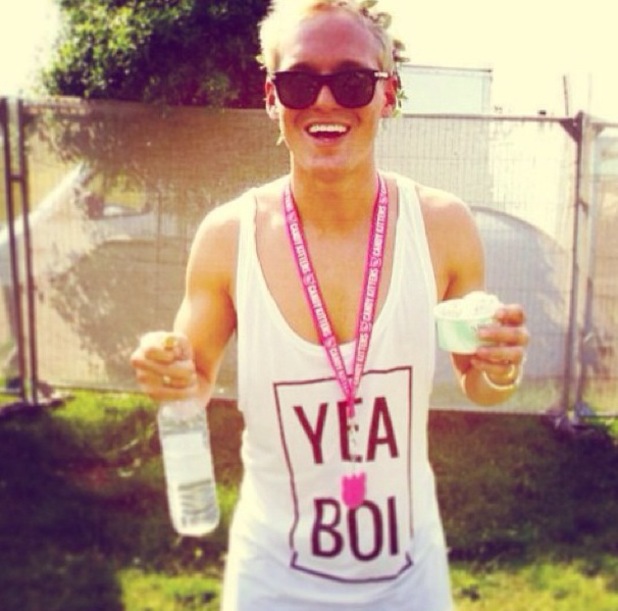 "I love girls and Hugh Heffner is one of my idols, so I'm sure that [the prospect of being surrounded by girls] was in the back of my mind [when I set up the company]," Jamie told
Reveal
. "But I've always been very business focused and I've always wanted to make myself a success.
"It's very easy for a person with my background to live off my parents and I just didn't want to do that. Now that I've done this, people can't really judge me. And that's always been something I was conscious of."
While we had Jamie all to ourselves, we took the opportunity to find out more about his future plans for Candy Kittens, which girls he would like to recruit as models for the brand and why he is also aspiring to become a TV presenter...
Made In Chelsea fans have watched Candy Kittens go from just being an 'out there' concept you had one day to this growing empire. Are you slightly surprised at how well it's taken off?
"I think the great thing about it is that people see me as a bit of an excited puppy and no-one believes that I can get things done, but it has always been my dream to have a business of my own where I'm surrounded by girls, fashion and sweets and I've done it. It's great! Everyone has followed the story on
MIC
and watched it grow, so it's like everyone is a part of the journey too."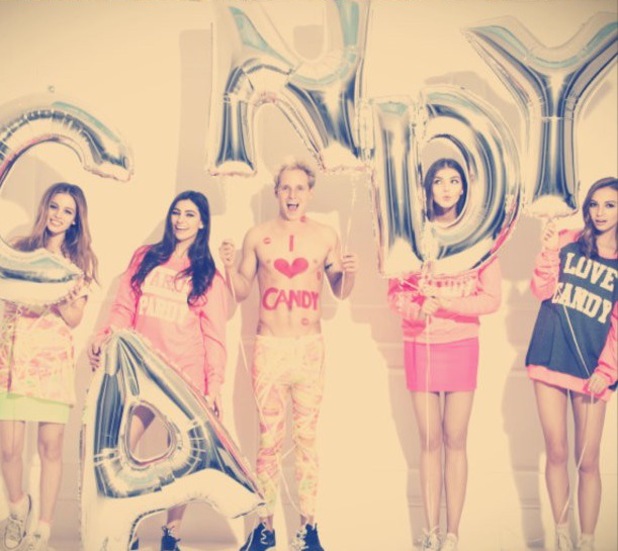 It's also proved that you are pretty good with money after all!
"Exactly! I'm like a Boris Johnson. I think Boris puts on this persona of not really understanding what's going on and being very aloof and I'm kind of the same. I pretend I don't know what's going on or how to be business minded, but I do really. We're those sneaky people to watch out for!"
So what do you enjoy most about having your own company?
"The freedom of being able to do whatever I want. I love being free, that's why I hated school because I couldn't be free or do what I wanted to. Now, if I said I wanted to go to the moon, we could go to the moon!"
If you could pick you're ideal girl to model for Candy Kittens who would it be?
"Selena Gomez."
We're surprised you didn't name a Victoria's Secret model...
"Oh god, I love them too! I really want someone to get me a Victoria's Secret Angel for Christmas!"
Would you ever consider asking one of your Made In Chelsea co-stars to model the Candy Kittens clothing?
"I would love to have them model for Candy Kittens, but the chance of persuading them is very slim, especially Lucy [Watson]. Persuading Lucy to do almost anything is pretty hard, let alone working for me and being one of my kittens. That would be impossible. I have asked some of the others before, but they just laugh at me. The girls aren't very good at working – they don't do anything!"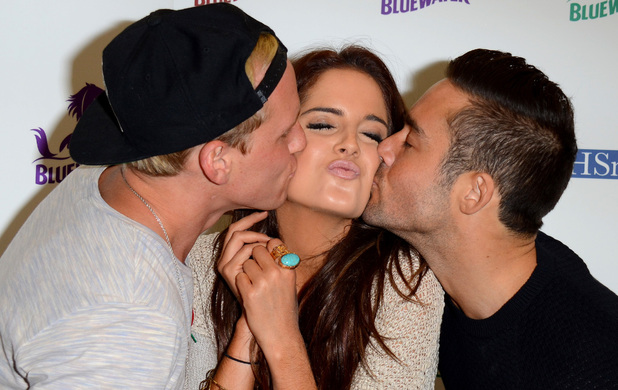 We saw you at the Khloe Kardashian Lipsy launch party this week where she had her models walk down an escalator instead of a catwalk. What would you use instead of a catwalk if you were to hold a Candy Kittens fashion show?
"I quite like the idea of a roller disco, something like that. That's cool and exciting. The models would all be on roller skates."
What do you have planned for Candy Kittens in the future?
"We have a new clothing line on the website [
www.candykittens.co.uk
], which we've launched in time for Christmas and then we also have gummy sweets coming out next year, which is really exciting. They're all fat free, with natural juices and some are sugar free too, so I'm looking forward to that. They're shaped in the Candy Kittens logo. We're trying to make candy cool, that's the idea."
Do you have any other business ventures lined up?
"Well, the reason I did
Made In Chelsea
was so that I could become a presenter and step into that role, so that is something I want to pursue and focus on now. I think people are slowly giving me a chance, so hopefully it all works out. I think if you're nice to people then they will want to work with you. It's all about being nice. I don't like people that aren't nice!"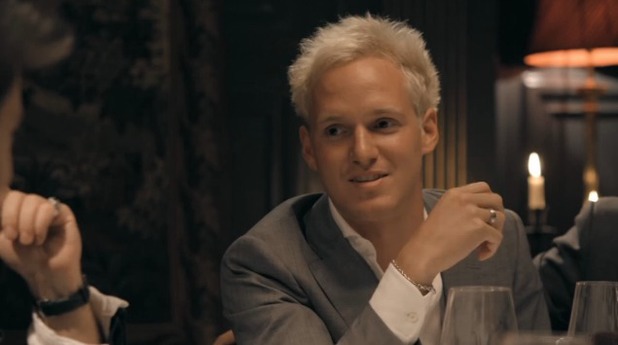 What type of show would you love to present?
"I would love to present a show where I help people out and give them advice because my advice is very bizarre. I think it would be quite funny because I give very weird advice, but then it all works out in the end."
It didn't quite work out when you told Stevie Johnson to send that text though did it?
"I know! But I don't think it was my fault they didn't work out. You could tell it wasn't working out before I even told him to send that text."
So maybe you shouldn't give people relationship advice on this show of yours then?
"No, I definitely would!"
We spoke to Jamie at the Ideal Home Show, which runs from 13-17 November. For more information visit: www.idealhomeshow.co.uk