Three months ago, American model Cami Li left her family and friends in Miami and uprooted to the UK to be with her fiancé Kirk Norcross but. Now he's called off their wedding, leaving Cami devastated.
The pair became engaged in mid-October after a whirlwind romance and they booked their January ceremony just last month, but Kirk has already just pulled the plug on their big day.
However, as Kirk, 25, explains, he still plans on tying the knot with Cami, 26, eventually – it's just that recent work commitments have got in the way.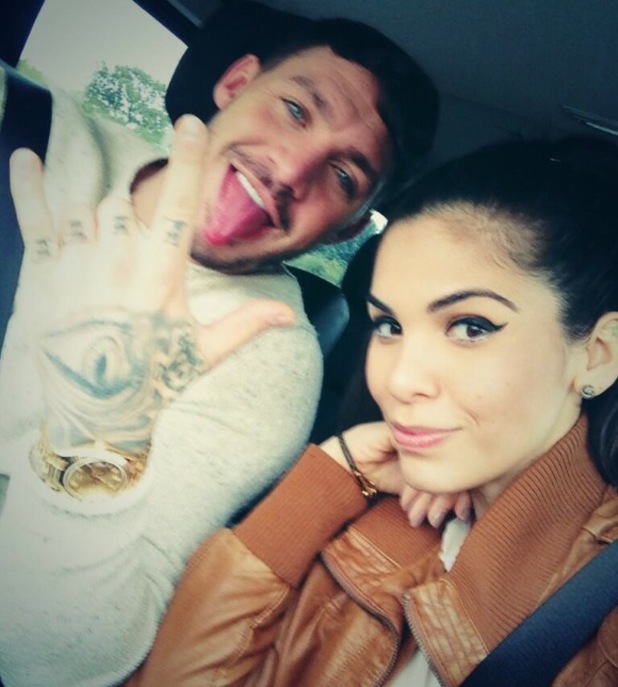 "We haven't called off the engagement, but I have called off the wedding for now," Kirk tells us. "When I told Cami I was cancelling it, she didn't take it lightly. She was gutted to begin with.
"We booked the wedding for 25 January, we paid the deposit, then a lot of work came my way and it became too stressful."
Since quitting
The Only Way Is Essex
, the reality show that made him famous, and a brief stint on
Celebrity Big Brother
, Kirk has decided to turn his attention to his two big passions, writing and acting.
He has co-written a comedy sitcom, which he hopes to begin filming in January, and he also begins filming a short film in December.
Unfortunately, the work clashed with the wedding, and Kirk says it's time he put his career before his personal life.
After attending a meeting last week, Kirk had the painful task of sitting down to tell his fiancé that they had to put the day on hold.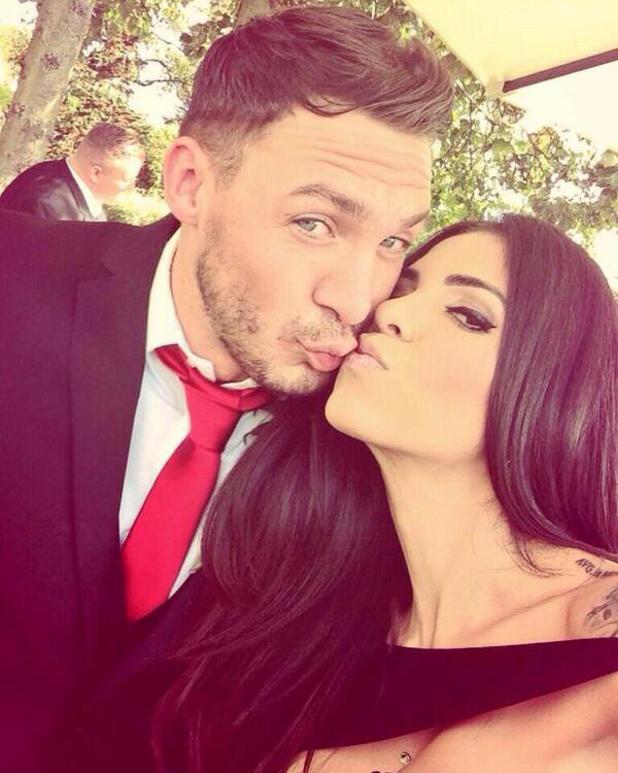 "Cami took it personally, because she had her heart set on the wedding day," he says.
"At first she thought it was me getting cold feet because I went to a two-hour meeting, came back and said we had to cancel.
"Understandably, she was wondering what happened in that time for me to come to that decision. She's been so busy planning, she's got all these books, and she's in the final stages of having her wedding dress made, so it was a bit of a shock to her.
"She was upset about it initially but I want our wedding to be the best. I only want to do this once and I want to spend the rest of my life with her, so I said, 'Let's not rush it, let's get it done around my schedule.'
"I realise it does sound funny that we booked the wedding last month and cancelled it this month, but – and I know it sounds selfish - I really need to put my career first this time.
"I've put my personal life first many times and, even though it's got me a good life, I've lost out on a lot of work so I just had to say to Cami, 'Let me get the film out of the way, let people see what I can actually do with this'. Then we'll have the best wedding ever."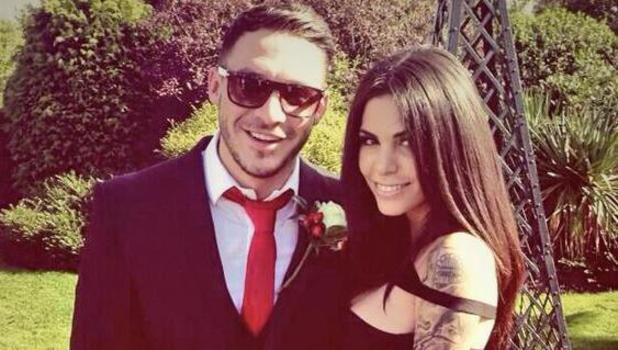 Luckily for Kirk, despite having her dreams dashed, Cami – a model from Miami - has been supportive of his decision to call it off, and has even continued planning the wedding as Kirk promises they will still get married, albeit later next year.
"As well as upsetting Cami, we also lost the deposit on the venue but we will keep the same venue for our new date," says Kirk, who has already asked
EastEnders
newcomer, Danny Dyer, to be his best man.
"Cami had never been to the UK until she moved here and she's always associated an English wedding with a castle, so the venue we found is an actual castle.
"We want that to remain the same. Cami's a princess and she deserves a princess wedding."
There were a few raised eyebrows when the pair announced their engagement in July, as most of his fans didn't realise he had a girlfriend.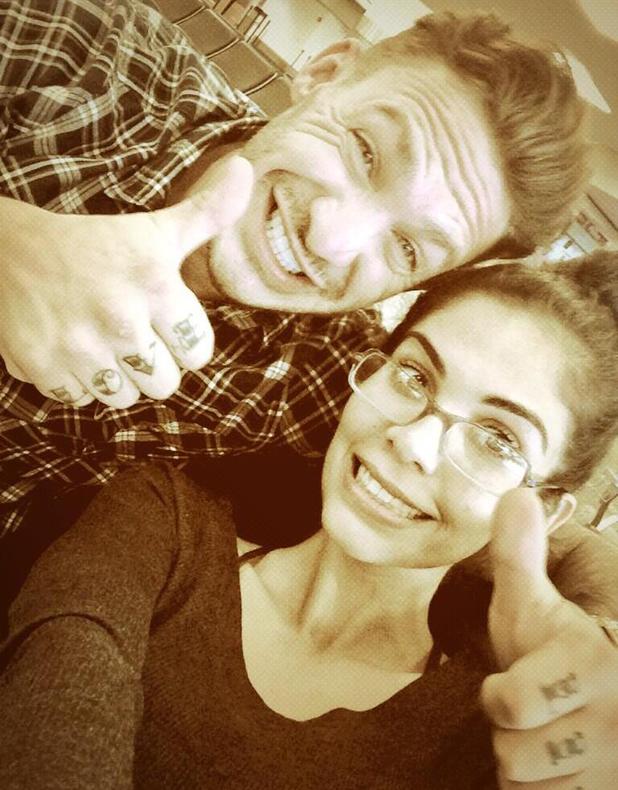 He announced the news via Twitter while having dinner with his mum and Cami at their favourite Japanese restaurant, Wagamamas, resulting in rumours that's where he proposed.
But Kirk reveals it was more romantic than that, even though it didn't turn out as he had planned.
He explains: "I had it in my head that I was going to meet her at the airport when she was coming in from Miami, get down on one knee in front of everyone and ask her to marry me, but I got caught in traffic so when I got there, she was already outside waiting.
"Then I took her to the church where my parents got married, but it was shut – the first time I've seen it shut in my life!"
Undeterred, Kirk eventually proposed during a romantic stroll around a lake: "She cried and said yes! I was so nervous though, I don't even think my words came out properly."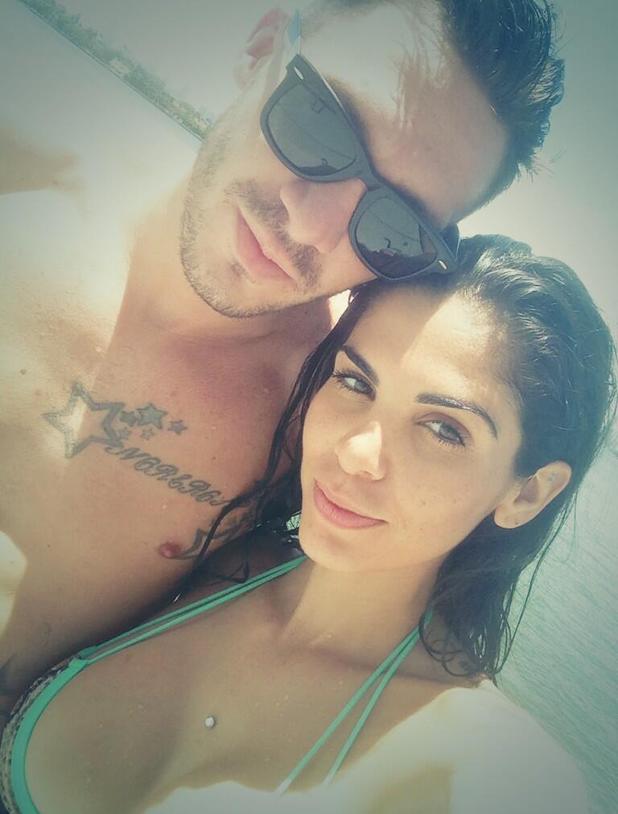 Before meeting Cami, Kirk admits he was a serial womanizer, sleeping with nearly 1,000 women, including his former
TOWIE
co-stars Lauren Pope and Amy Childs.
Now, that's all changed and, gushing about his bride-to-be, Kirk says: "I thought I'd been in love with girls before but I've never had any of the feelings that I've got for Cami. It's surprised myself.
"She's really smart – she was studying law in America – and she has a very good sense of humour. That's what made me fall in love with her in the first place – she's just like me but with boobs!"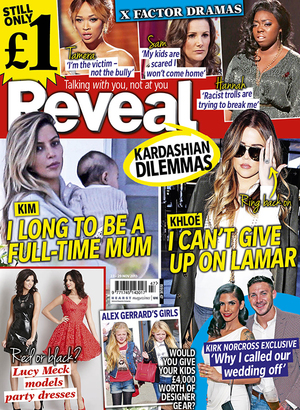 Despite admitting he's upset about cancelling the wedding, Kirk is also excited about his future and believes that his career lies in acting – and he's also been getting tips from his comic idol.
"I sent David Walliams a message on Twitter, asking him for his advice on writing the sitcom," says Kirk.
"He told me, 'Make yourself laugh before you write it.' It's unbelievable that someone of his calibre would even reply to me, but to give me advice on how to start my career in comedy is really overwhelming.
"I also really want to get into movies and not just little movies. If I could choose to be like anyone, it would be Tom Hardy. If I could be next year's James Bond it would be unbelievable. Cami would make a very good Bond girl as well!" he laughs.
Read more in the new issue of Reveal magazine, available now.
Feeling too lazy to walk to the shops? Download REVEAL here for FREE!
Kirk Norcross
and Cami Li - their romance in pictures:
Copyright: Twitter Kirk Norcross