Hannah Barrett might come across as the bubbliest of all the contestants, but her X Factor journey has been the hardest.
Her fall-out with her mum was made public, she's been in the bottom two twice and, when we catch up with the 17-year-old for an exclusive interview at London's All Star Lanes bowling alley, she tells us the shocking news that she's become the victim of vicious racist taunts...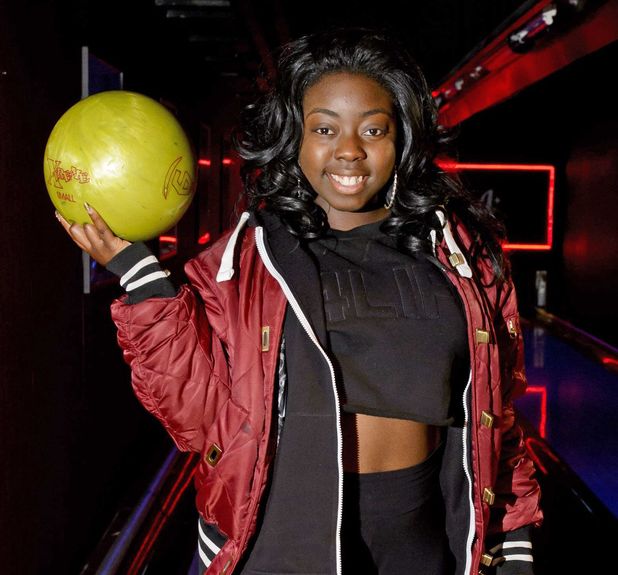 How has your X Factor experience been so far?
It's been a bumpy ride. I've definitely enjoyed is, but it's not always been easy. It's not the real world and it's crazy, it's just a crazy experience. And there's so much adrenalin.
This time last year, how different was your life?
Very different. It's transformed so much. Even though it's hard to adjust to it, it's amazing. I haven't had the easiest life, but I'm not going to moan about it. Last year, I was working in Greggs, going to college and living by myself. Things have changed so much. I'm now living in a big £5m house with these amazing people, going to photoshoots and interviews and singing on the weekend. I feel really blessed.
How does it feel being a celebrity?
[Laughs] I don't really county myself as a celebrity, I really don't. Uh-uh. I don't count myself like that. It's weird thinking I'm a celebrity. I'd rather be voted as an artist or musician than a celebrity.
Have you received much negative attention?
I've received a lot racist comments on Twitter. People say I'm too dark to be a singer and there have been lots of references to how dark my skin is. People say, "You're black and ugly." And nasty things like that. The sad thing is that most of them are made by black people who just have lighter skin than me.
That's shocking! How do you cope with it?
I'm just like, "Whatever." I know they are talking rubbish. I don't go on Twitter now. I have it but I don't go onto it unless I have a DM or to thank fans. I'm always signing in and then signing out.
When you were in the bottom two against Abi Alton, what was going through your mind?
I thought I was going home because everyone who's been in the bottom two twice has gone home. Abi's a proper musician. Her voice literally sends the whole room silent and that was really hard for me. I'm so close to Abi – people could see that we're really close. It was really hard for me. When she came back to the house, I couldn't stop crying. It was so harsh.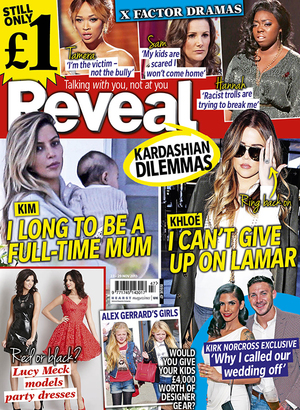 What's Nicole like as a mentor?
She's a very good mentor. I see her about four times a week. It's amazing. I've got her number, her email, her assistant's number and email. She always says she doesn't have any notes for me. She always tells me to be myself and not to let the bad comments upset me. The best piece of advice she gave me was: "Don't ever change who you are to please other people. If you do that, people won't remember you."
You've previously spoken about going "off the rails" four years ago, leaving your mum Beryl little choice but to get you to move out of him. How are things with your mum now?
It's really good. My mum was ill so she couldn't come out last week, but she did call me and was so concerned when I was in the bottom. I couldn't speak to her because I was too emotional. But to cheer me up she said she'd bought my favourite chocolate, and a present.
Who do you count as your support system outside of The X Factor?
I have a keyworker, Marisha, because I don't live with my parents and she's been amazing. And secondly, my "householder", Jackie, who is the woman I live with. She's not a foster parent or a guardian, but in a way she is. She has a role as someone who gives emotional support
X Factor
continues Saturday on ITV.