She's gorgeous and has a fantastic voice – but it's Tamera Foster's off-screen antics that have been attracting all the attention.While the singer admits to a long list of wrongdoings, including smoking cannabis, shoplifting and hitting a fellow schoolgirl last year, speaking exclusive to Reveal, Tamera, 16, insists she's now a changed person...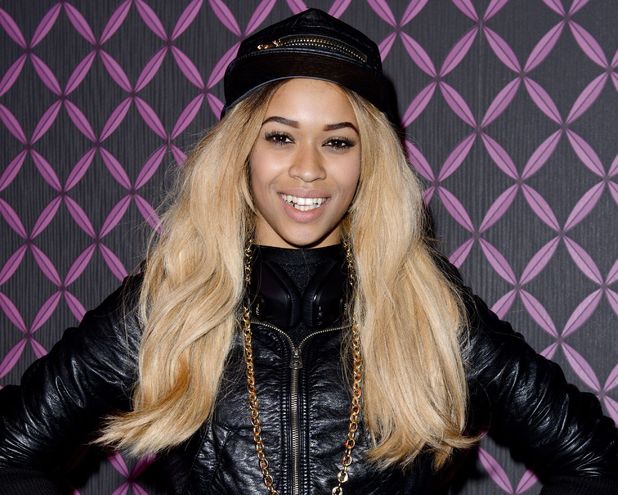 How are you finding your X Factor experience?
I'm loving it. It's given me so much experience and being able to perform every week in front of so many people is just so surreal to me.
Who are you closest to?
Hannah. She's my sister from another mister.
How are you liking the fame?
I really like it. It's nice when people know who you are. It's a good feeling. I just want people to like me.
What about all the negative attention you've received since being in the limelight?
I don't read anything to be honest. I think if you don't read it, you don't acknowledge it, so it can't affect you. I know people have said I'm a bully, but I'm really not. It's horrible because I can't defend myself. But since coming on
The X Factor
, I've sorted my priorities out. I think it's really important to know who's real and who's going to let you down.
How did you get into singing - did you have singing lessons?
No - I've never had any singing lessons. I taught myself how to sing from a very young age. When I was really young, like, six, I would watch the Barbie Princess movie and sing along to it. I wanted to be just like her.
Is anyone in your family musical?
My mum sings - although not professionally. She sings around the house and she's got a really good voice, so I think I got it from her.
You mentioned on the show that your relationship with your mum has been a bit fraught. Why?
Last year, I was a bit tricky. It was a case of getting into your teenage years and just being difficult and not listening. So we butted heads quite a lot. But we're really close - we always have been.
Who are you closest to outside of The X Factor?
My brother Regan and my sister Keira. I share a room with Keira and we've got a really close bond. I miss my family so much!
So, we've heard lots of things about you being a diva. Are you?
[rolls eyes] Nooo! I was quite shocked when I heard that. I may be a diva on stage, but off stage I'm very professional. I can see how it's possible to become a diva in this position, but I'm a very grounded person. I know where my head's at and understand that everyone's in a working environment. But I know my priorities and I just know exactly what I want and how to get it.'
Your ex-boyfriend Joshante Amihyia recently claimed you dumped him, choosing 'money over love'. Is that true?
[Looks visibly shocked] I didn't know about that interview. This is the first time I'm talking about this. He just got his dream job, so he needs to concentrate on his work. And in this environment, I think it's better for me to be single too. So we both decided we should go our separate ways. It's literally nothing to do with money or fame. For one, I'm not getting paid for this. And secondly, I don't really see myself as famous.
X Factor
continues Saturday night on ITV.
Watch
Tamera Foster
's most recent
X Factor
performance below: