Snooki has advised Miley Cyrus to remain single and says it's natural for her to be going through a wild stage at this time in her life.
Jersey Shore
star Snooki, of course, is no stranger to the world of making headlines thanks to all her antics and partying on the MTV reality show. These days, however, she's calmed down, is engaged and blissfully happy as a mum to son Lorenzo.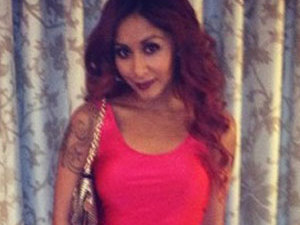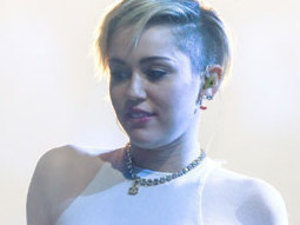 Miley, meanwhile, has been the name on everyone's lips since her transformation from wholesome
Hannah Montana
to the rock chick who swings naked on wrecking balls and twerks in latex bikinis.
In the latest instalment of her
Nookie With Snooki video blog
, Snooki told viewers: "What is [Miley], 20 years old? When I was 20 I was just starting on
Jersey Shore
. I was a hot mess. I liked to drink, I was hooking up, partying. I think everyone needs to get it out of their system."
She then joked: "Look at me now. I'm awesome!"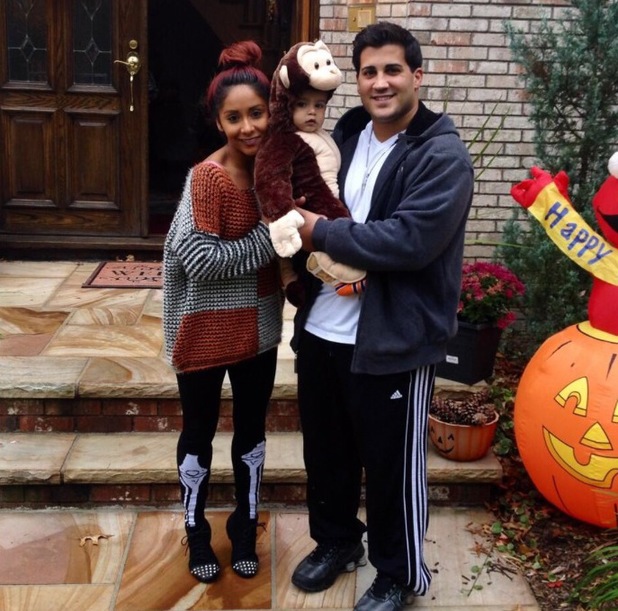 Snooki pointed out that whatever you think about Miley, you can't deny she has the whole world talking. "I think she knows what she is doing."
Miley split from
Hunger Games
fiancé Liam Hemsworth earlier this summer. They'd been dating since meeting on the set of 2009 romantic drama
The Last Song
.
"She should be single, live it up and enjoy her music career which is going crazy right now," said Snooki. "When she is older she can settle down, find a boy, but now she needs to live her life and be the crazy Miley we all love."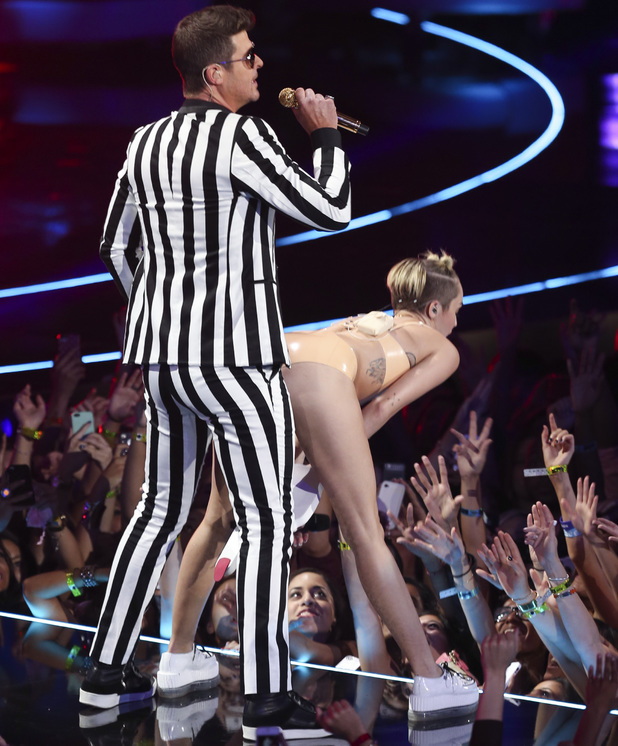 Snooki isn't the only star to defend Miley in recent months. Justin Timberlake, Britney Spears, Little Mix, her godmother Dolly Parton and even dad Billy-Ray Cyrus have all thrown their support behind her.
Billy-Ray told CNN's
Piers Morgan Live
recently: ""Miley is a very smart young lady and reinvention is tough. She's smart enough to know that coming out of the shadows of Hannah Montana takes something drastic. When you go to that level it creates passion it is either love or hate. There is no middle of the road for passion."
He went on: "She has worked hard to get to this point. She went and cut her hair off, which is huge. She could have stayed Hannah Montana forever and made a great living doing that but she's more of an artist than that and she wanted to evolve. She's smart and has thought this out in advance... She set a path and knew what she wanted to do."
Miley is currently in London
following her widely talked about performance at the MTV EMAs in Amsterdam where she lit up on stage and wore a
very
revealing leotard.
Watch Miley's video for 'Wrecking Ball' below (warning: she does get naked)
Subscribe to Reveal Mag for Android & Apple devices just £2.49 for 4 issues!