Jennifer Lawrence and Josh Hutcherson looked happy to see each other at last night's Hunger Games: Catching Fire premiere in London.
The co-stars in the science fiction franchise were snapped messing around on the red carpet as they posed for photographers inside the Odeon Leicester Square on Monday evening (11 November).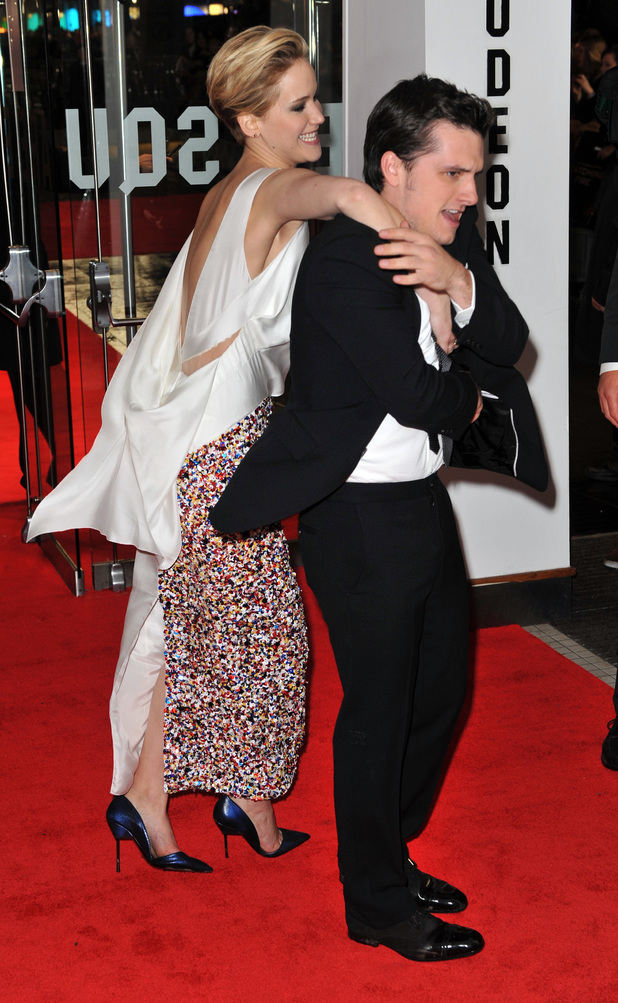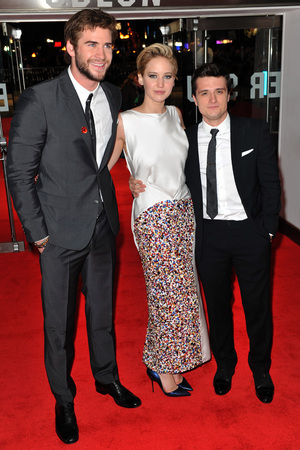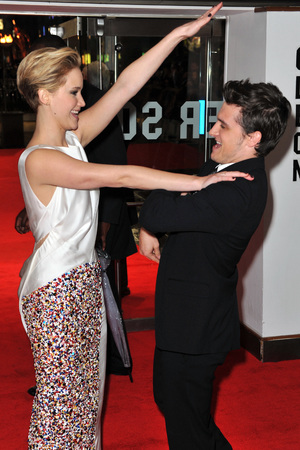 Oscar-winning actress Jennifer is the heroine of the dramatic franchise so it's appropriate she stole the limelight when she arrived on the red carpet in Leicester Square clad in a show-stopping backless Dior Haute Couture gown.
Jennifer was also showing off her newly-cropped blonde hair
, which she cut just before embarking on the
Catching Fire
publicity trail.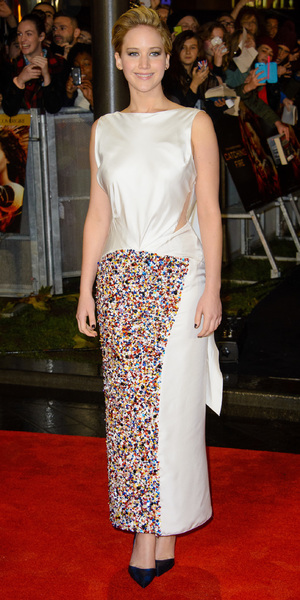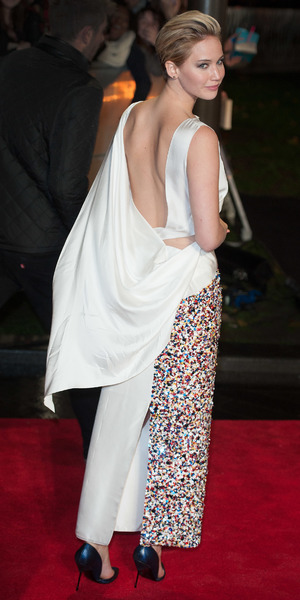 It was a chilly, damp night in London so Jennifer threw on a gorgeous red coat for her walkabout outside the cinema, where she chatted with fans and signed autographs.
While we were going slightly gaga over J-Law's gorgeous look, we definitely didn't miss her rather lovely co-stars, Liam (Gale) and Josh (Peeta), who both looked dapper on the drizzly red carpet.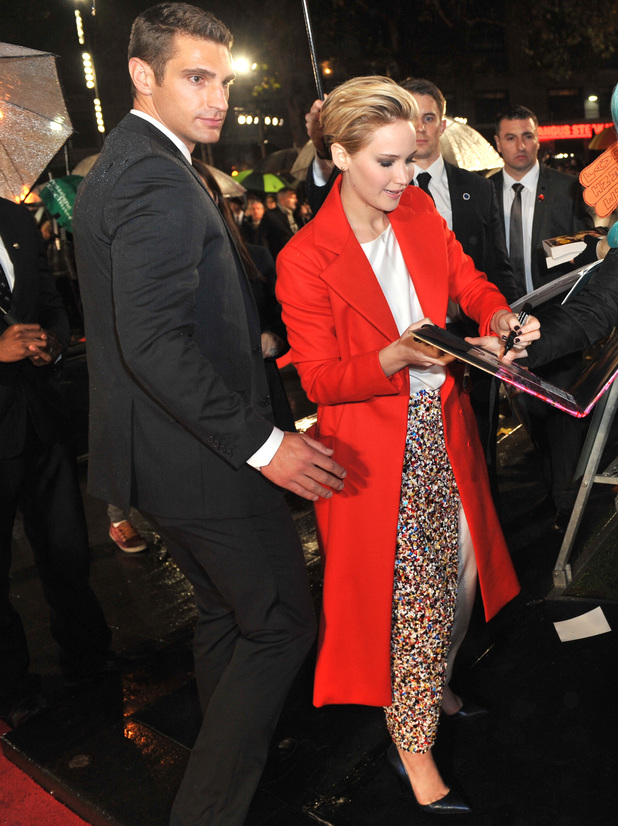 Meanwhile, co-star Elizabeth Banks (Effie Trinket) brought some sunshine to the proceedings in a vivid yellow Jason Wu dress - allthough unfortunately for her, the rain meant the bottom of her dress became soaked, Never mind, Elizabeth, we still think you look a-mazing! Elsewhere, newcomer Jena Malone (Johanna Mason) went for full-on glamour in red Monique Lhuillier.
The gang had been at a junket for the movie earlier in the day before heading to their hotel rooms to glam up for the big screening.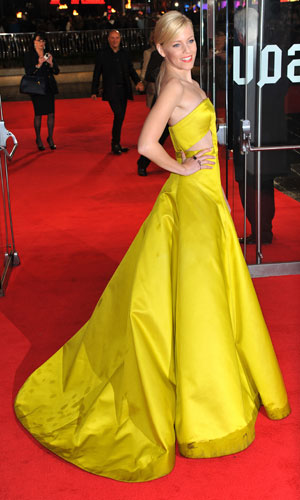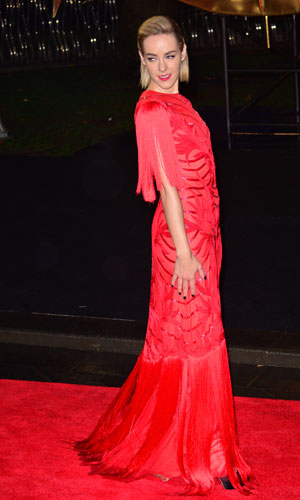 Catching Fire
is the second book in the hugely-successful trilogy about Katniss Everdeen (Jennifer) and her life in post-apocalyptic Panem.
Watch a trailer for
Catching Fire
below: