Lady Gaga debuted the world's first flying dress as she launched her new album, ARTPOP, yesterday.
Gaga lived up to her reputation of doing things on a grand scale by unveiling the high-tech flying dress titled, Volantis, on Sunday (10 November) evening in New York.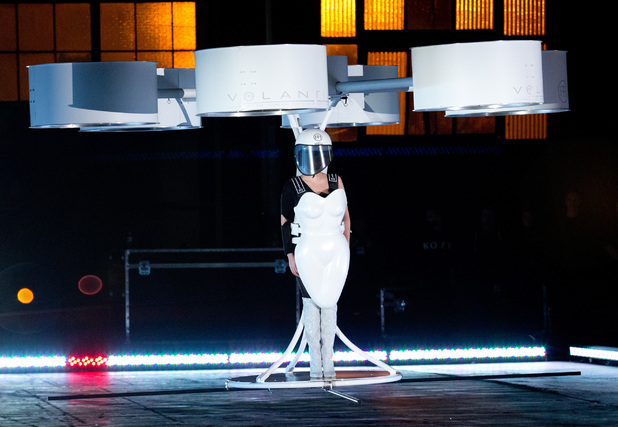 The stunt saw Gaga levitated inside the Brooklyn Navy Yard, with her feet lifted several feet off the ground.
Gaga, who is set to
return to the UK next month to headline at Capital FM's Jingle Bell Ball,
entered the building in a white astronaut suit before stripping down to a black leotard.
The 27-year-old was then strapped into a moulded bodysuit by the team, before propelling around 20ft through the air.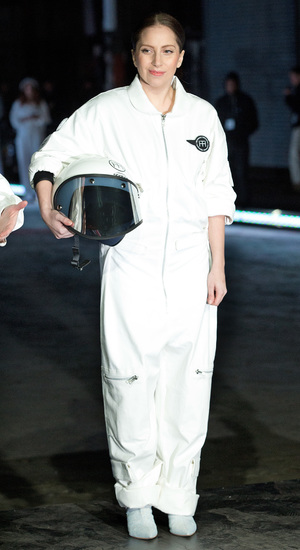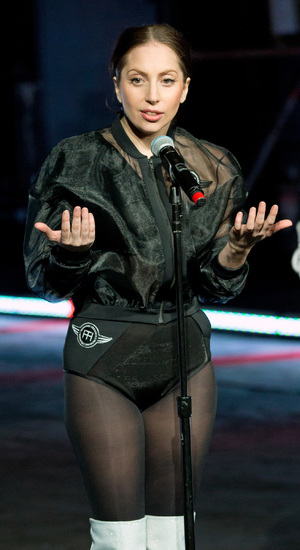 "Volantis is essentially a vehicle," explained Gaga to onlookers. "I wanted to make today about something even more important to me. And what that something is, is the youth of the world. Although she is a vehicle, she is essentially a metaphor for me."
The battery-powered device, which was created by TechHaus, part of the popstar's Haus Of Gaga company was designed over two years.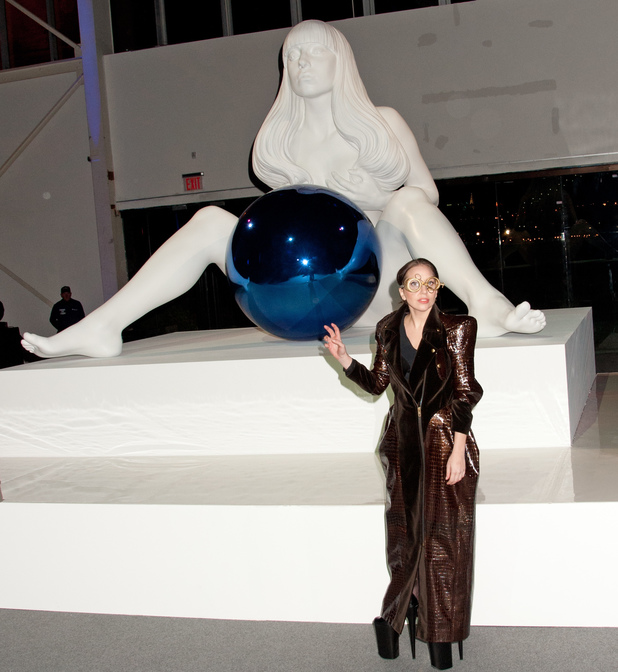 The 'Bad Romance' singer celebrated the release of her new album with a press conference and performance accompanied by sculptor Jeff Koons.
The party was held in a warehouse nearby, which contained art work designed by Jeff, including the giant figure he created of
Gaga, which acts as the ARTPOP album cover.
Channeling a futuristic age, Gaga wore a metallic brown coat, towering patent platform heels and a pair of quirky gold goggles.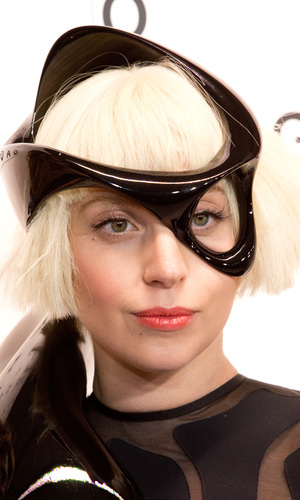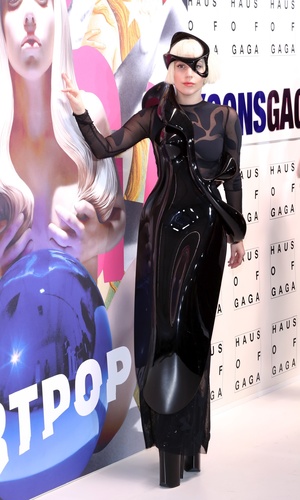 Sporting a short blonde wig, she showed off the gigantic figure with a giant blue ball between the legs.
Later, Gaga switched into a black plastic-like dress over a sheer black bodysuit and wore matching custom-made headwear. Gaga never ceases to amaze us!
Listen to Gaga's' 'Do What U Want' featuring R. Kelly below: