Iggy Azalea suffered a pretty embarrassing wardrobe malfunction on the MTV Europe Music Awards red carpet last night. But she couldn't care less about exposing herself in a revealing dress!
It was a big night for the Australian rap star, as she was nominated for two awards, and she definitely made her presence felt by wowing on arrival in a glamorous frock, which featured two giant splits at the front that reached all the way up to her crotch.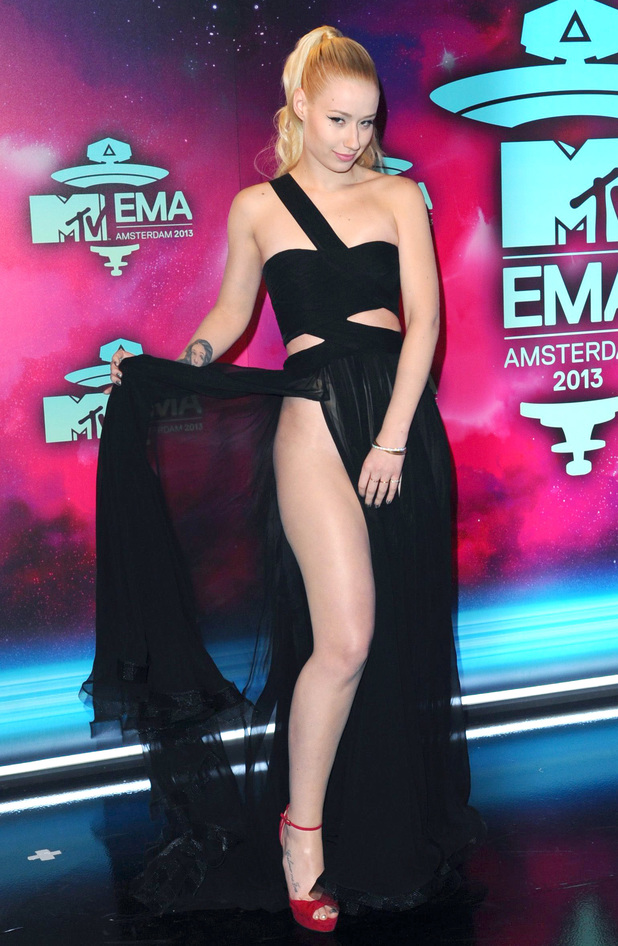 With such a risky split in her dress fabric, you'd think Iggy would have been extra careful walking down the red carpet, so as not to expose more than she intended.
But instead, the rapper sashayed out in front of the cameras and pulled a variety of attention grabbing poses, resulting in her flashing the flesh coloured underwear she was wearing underneath.
Although Iggy only appeared to give guests a glimpse of her nude knickers, a number of people assumed that they'd seen a little more and believed the blonde beauty had revealed her modesty.
However, Iggy was quick to clear things up and insisted that she had glued her underwear on before changing into her Dilek Hanif designed dress, so her crotch was completely covered.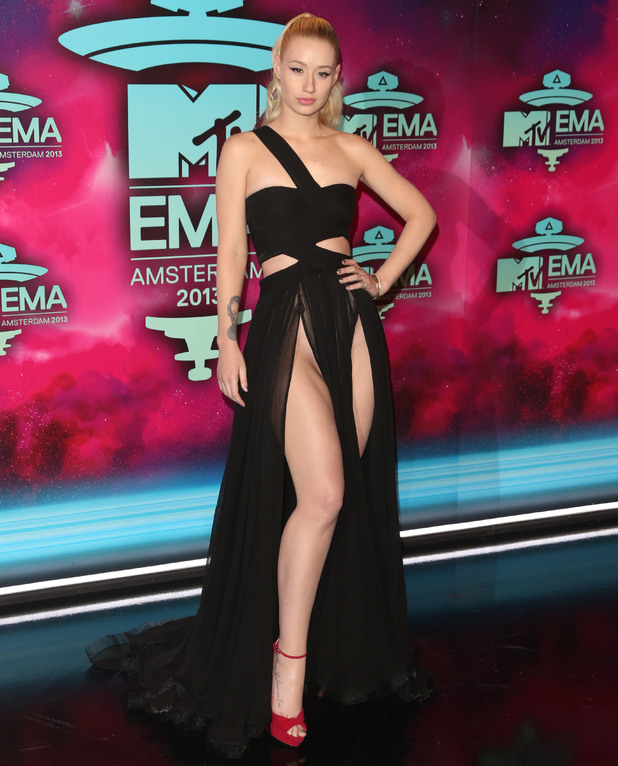 She tweeted: "Lol! That's my ass from the front not my p*ssy!!!! Bahahaha! I glued my panties to my p*ssy before I went out I'm not that stupid."
She then added: "Enjoy it tho... #AssSoPhatYouCanSeeThatThangFromTheFront #FlatButtsCantRelate"
In fact, Iggy found the malfunction so amusing that she even posted a snap of it up close on her Instagram page and wrote: "If you think this involves my v***** your mistaken. And yeah I'm posting it just to let you know I don't give a f*ck about a bikini line and the line that joins my a** to my leg. Enjoy..."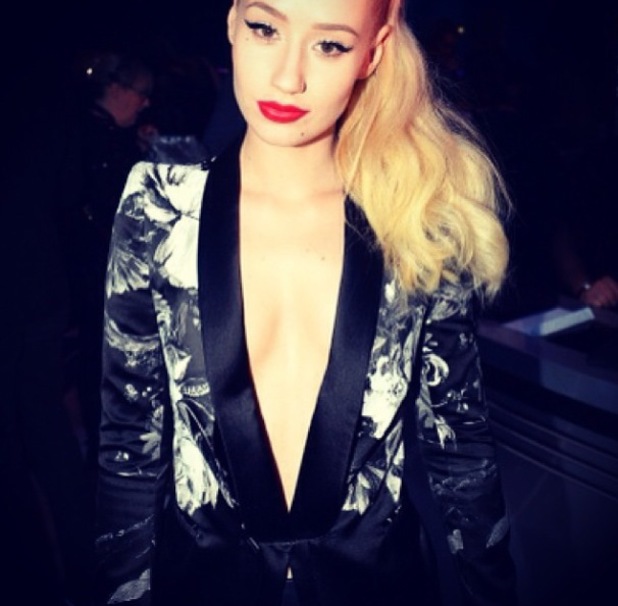 Despite her fashion hiccup at the beginning of the night, the 'Bounce' star had a great time at the ceremony and got changed into two more outfits during the evening.
Although she didn't bag a gong to take home, Iggy was still a firm feature in the show's line-up, as she was invited on stage to perform with Robin Thicke and also joined Ariana Grande to present an award.
After the EMAs were over, she tweeted: "Thankyou so much Robin for inviting me on stage last night it really was one of the highlights of my year."
What do you think of Iggy's dress? Let us know below, as the best comment each week wins £50!