Miley Cyrus certainly knows how to create headlines and last night at the MTV Europe Music Awards in Amsterdam was no different.
After sashaying down the red carpet in a suitably skimpy outfit paying tribute to Biggie and Tupac, the former
Hannah Montana
sweetheart took to the stage for yet another we'll-be-talking-about-this-for-a-while performance.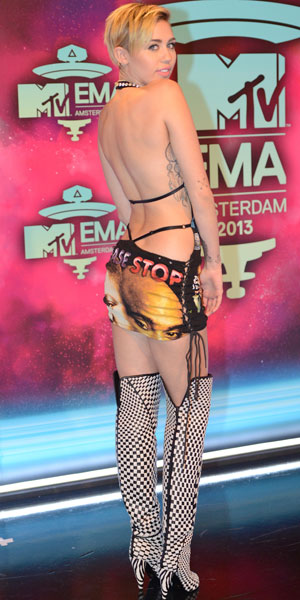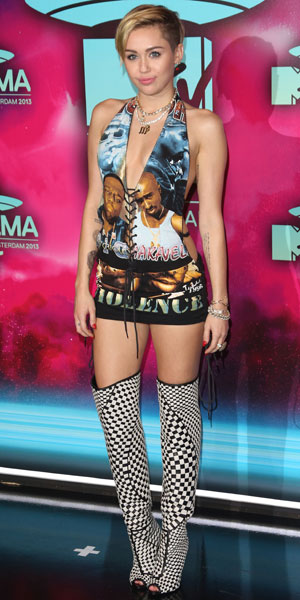 Miley, 20, arrived on stage to open the show hidden inside a spaceship-type device, emerging in a skintight silver dress to perform 'We Can't Stop', surrounded by various costumed dancers and a twerking dwarf.
Surprisingly, she later showed she is capable of doing demure with a pared down rendition of her smash song 'Wrecking Ball'. Okay, so she did wear a rather skimpy leotard but there was no full nudity in sight (unlike the video).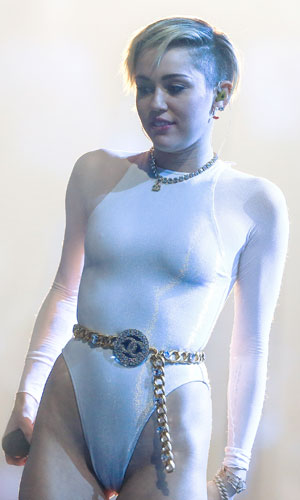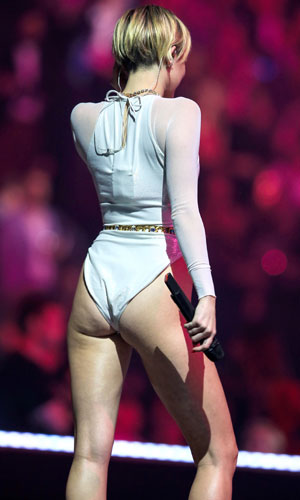 But reserved Miley wasn't around for long, as she then guaranteed herself a few headlines by lighting up a cigarette of some sort while accepting an award for 'Wrecking Ball'.
Donning her skimpy leotard, the singer took to the podium clutching a handbag. Strange, you might think. But the meaning was about to become very clear.
"Thank you to my fans and my Smilers for making this happen and [video director] Terry Richardson for putting this together," she said.
"I couldn't fit this award in my bag but I did find this [pulls out and lights a cigarette] so thank you guys very much. Goodnight everybody, I love you all so much."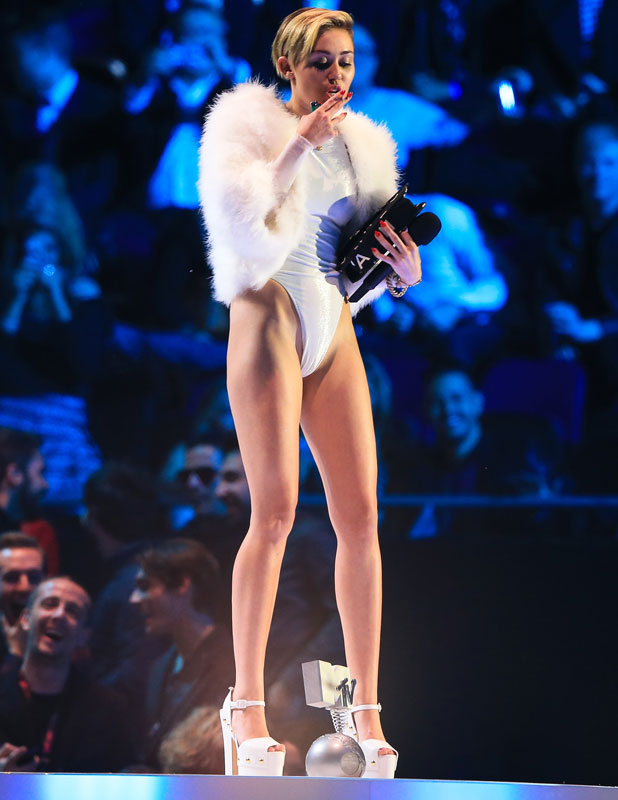 Flashing the flesh, twerking and smoking on stage in one night? What on earth will she do next?!
Oh, and in case all the action of the MTV EMAs wasn't enough, she also posted a photograph of herself in the shower before hitting the ceremony.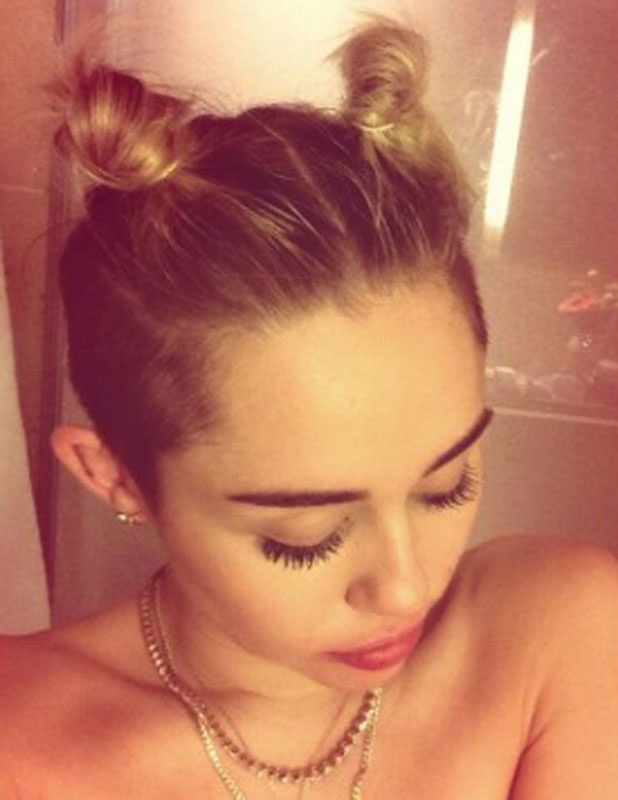 "I got that shower time showerrrrrr time selfiiiie. (A la lana del ray) #happyemas," she wrote.
Miley's hair transformation over the years in pictures:
Copyright: Rex Features Gregory Pace / BEI