Jodie Marsh has shown off her killer body in a series of motivational selfies.
The model-turned-bodybuilder, 34, posted pictures over the course of yesterday and today (9 November) of her amazing six-pack and the muscles she has worked damn hard for.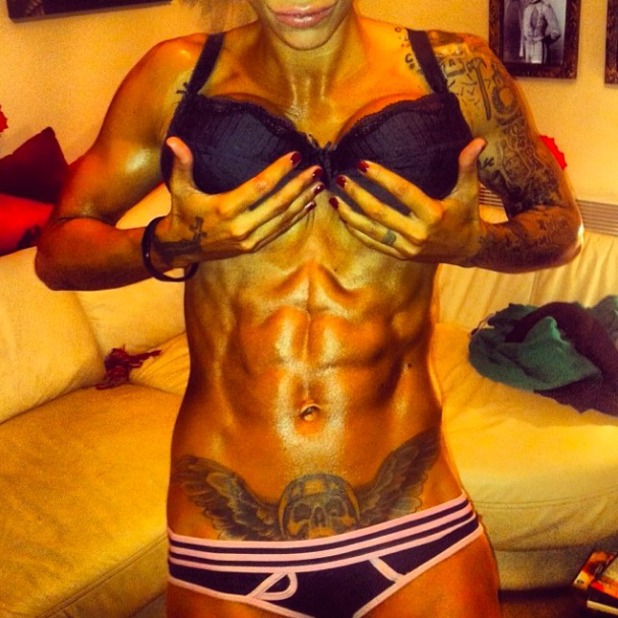 Flaunting her impressive abs which can be seen over her unmistakable skull tattoo, Jodie captioned one picture: "#Gym motivation. My #abs. #Hardcore. #Training.#JSTJodie #eatcleantraindirty x x"
Alongside another, she wrote: "Gym motivation. Be fit, be strong, be healthy, be HAPPY! #JSTJodie x x x"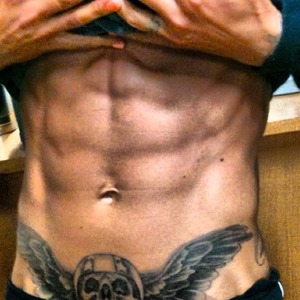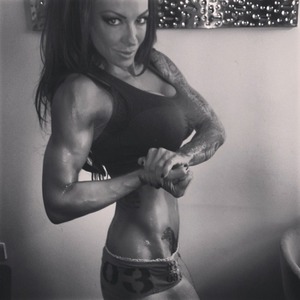 In a black and white snap where she can be seen tensing her bicep, Jodie added: "Tiny waist & toned arms. #tensingbeast :-) x x"
The reality TV star also gave an insight into how she achieved her toned torso, by telling her fans what she was having for dinner that evening. She said: "Organic free range eggs from local hens mixed with #JDIET Protein powder to make protein pancakes. Yeah baby #6packchamp."
Well, you don't get a body like that by eating pizza!
In an interview earlier this year, Jodie admitted that bodybuilding - which she has been doing since 2009 - has given her body dysmorphia.
Do you like Jodie's super-strong body? Tell us what you think below...