Jersey Shore star Snooki turned her life around after giving birth to adorable son Lorenzo and she reckons fellow mum Kim Kardashian has done the same.
Kim has kept a relatively low profile since giving birth to daughter North, her first child with rapper fiancé Kanye West, in June – a contrast to how she was before becoming a mother.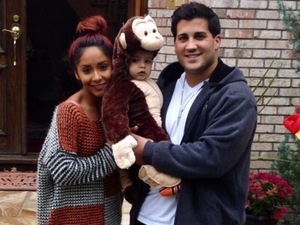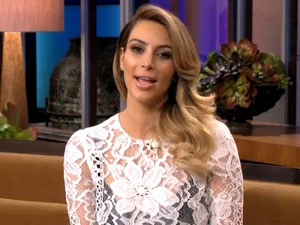 Chatting with fans via her Nookie with
Snooki
, 25, web blog, Snooki, 25, said: "I feel Kim is a changed woman. Having a child changes your life. She is more mature now and she is definitely responsible because we've seen on
Keeping Up With The Kardashians
that she couldn't even take care of a cat.
"I feel like she's totally changed and she's a great mother and I feel like both of these two are great parents. Lets cross our fingers they stay together for a long time."
Snooki also told her followers she thinks Kim and Kanye will go the distance, pointing out their relationship is rooted in friendship as they were friends for years before romance developed.
"That's usually where a good relationship starts," she added.
Watch Snooki's latest video blog below:
Like Kim, Snooki is engaged to the love of her life – her son Lorenzo's father Jionni LaValle – and just starting to plan a wedding.
Taking to Twitter yesterday, the
Snooki & JWoww
star posted a snap of herself looking chic in skinny jeans, a black knit and oversized scarf, adding the caption: "Got my little notebook, starting to plan my wedding today."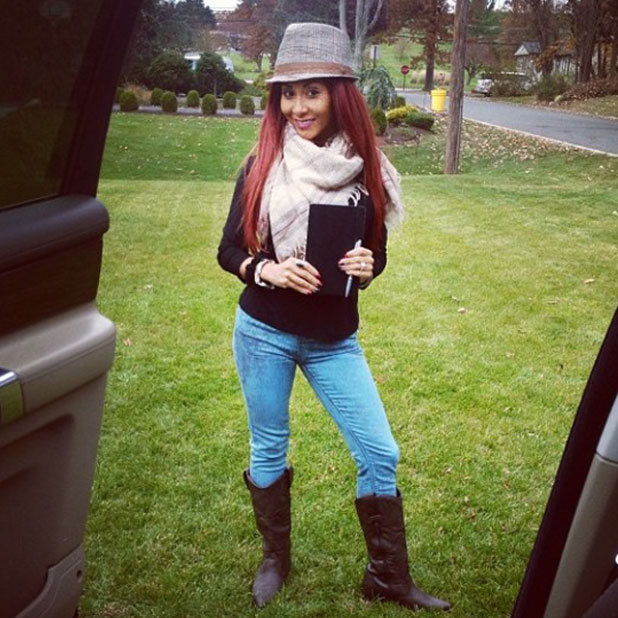 Exciting! We can't wait to hear what she's planning...
Check out more engaged celebrities in our gallery below!
Copyright: Instagram Mark Wright